Tesla EV charging station fight in Edgewater turns into fatal shooting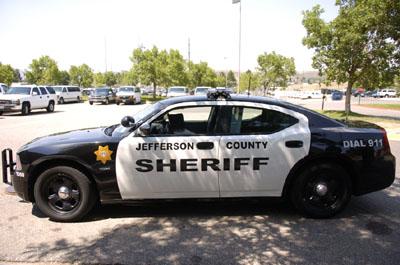 A fight between two men at a Tesla electric vehicle charging station in Edgewater on Wednesday morning led to a fatal shooting, and police have launched a homicide investigation focused on the source of their dispute.
The shooting happened around 9:40 a.m. in one of the six or so Tesla charging stations in the parking lot of the Edgewater Public Market, in the 5500 block of West 20th Avenue in Edgewater, Jefferson County Sheriff's spokeswoman Jenny Fulton said at the scene.
One man initially left the scene and then called 911 to report his involvement in the fight. Police arrested him later at his residence on Xavier Street in Denver.
The victim, who drove a Tesla, died at 10:20 a.m. after he was taken to a hospital, Fulton said. Both men had a vehicle in the parking lot, she said.
"Edgewater police don't know yet what they were fighting over, just that it occurred in a Tesla charging station area. It was in that Tesla charging station," she said.
"We are looking into why there was an altercation in the first place."
This is a developing story.
Sign up to get crime news sent straight to your inbox each day.
Source: Read Full Article