Walt Disney World Hit With Lawsuit By Annual Passholders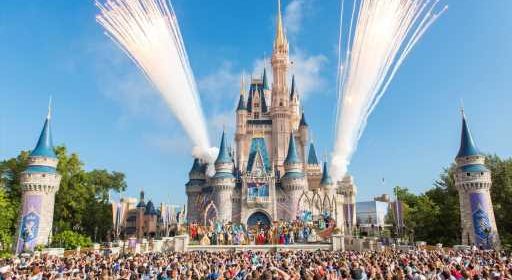 Two Walt Disney World annual passholders have sued Disney Parks And Resorts in federal court, the second legal action by the highest tier of holders disgruntled by a reservation system and other new restrictions instituted during Covid.
A similar suit filed against Disneyland is moving forward as the company's self-declared laser focus on managing and maximizing attendance and profits using new tools developed during the pandemic continues to generate controversy among fans.
Walt Disney Word passes require once unlimited holders to make reservations, a situation plaintiffs say should have been temporary. And, when attempting to reserve, the suit says, these passholders often hit "blockout dates" and lack of availability that others — like day trippers and tourists — do not.
Related Story
Disneyland Raises Ticket Prices, Increases Cost Of Disney Genie+ And Lightning Lane Services
"Platinum Pass holders and Platinum Plus Pass holders cannot make reservations to go to a Disney theme park, even though there are single day passes available for purchase. Disney appears to be unfairly favoring single ticket or multi-day ticket holders, while restricting Platinum Pass holders, in order to make a larger profit," said the suit filed by two anonymous passholders identified as E.K. and M.P. that landed in District Court for the Central District of Florida, Orlando division.
Read the full lawsuit here.
Those are the old names for the passes. Coming out of Covid, Walt Disney World created a new roster of four tiers for purchase or renewal. Three of the four (the Pirate Pass, the Sorcerer Pass and the Incredi-Pass) have been blacked out for new buyers since last year. The lowest tier Pixie Dust Pass, limited to Florida residents during weekdays, is available. Renewing passholders can move into any of the four tiers, all more restrictive than the old Platinum and Platinum+.
"It was believed by the Plaintiffs and other members of the class that this reservation system would only be temporary and would end once the threat of the pandemic lessened because they had not been subjected to this system pre-pandemic," the suit says. "By restricting access to the park, Disney effectively unilaterally modified all Platinum Pass holders' and Platinum Plus pass holders' contracts."
Disney said its annual passholders "continue to be some of our biggest fans and most loyal guests. We've been upfront with Passholders about the updates we've made, and we offered them the flexibility to opt in or opt out of the program early in the pandemic, including refunds if they desired. This lawsuit mischaracterizes the program and its history, and we will respond further in court."
The lawsuit also complains that "park hopping" in Orlando, which used to be unlimited for high-tier annual passholders, is now only available after 2 pm.
"Disney has abused a global pandemic to take advantage of its Platinum pass holders and Platinum Plus pass holders even after the threat of the pandemic has subsided. Disney has altered the Platinum Pass and Platinum Plus Pass terms so dramatically that they do not even resemble the original agreement bargained for by Plaintiffs," the suit says.
Disney's Parks division was decimated during Covid but has waged a massive turnaround as fans returned in droves, many opting to pay higher prices for tickets and perks like Genie+ and Lightening Lane. The business saw revenue surge 70% to nearly $7.4 billion for the quarter ended in June with operating income of $2.1 billion, up from $356 million.
Must Read Stories
'Ms Marvel's Sharmeen Obaid-Chinoy To Direct Damon Lindelof's Secret 'Star Wars' Film
$67M U.S., $140M Global Opening, Best For Dwayne Johnson As Solo Star
MRC Scraps Documentary Plans; CAA Cuts Ties; Big Hollywood Names Call For Boycott
Olivia Cooke Q&A; Showrunner On Dimly Lit Episodes, Time Jumps; Finale Recap
Read More About:
Source: Read Full Article