Woman unveiled as medic who delivered Putin's children dead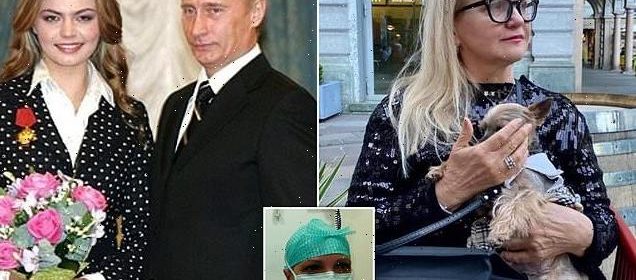 Russian-born doctor 'died four days before she was unveiled as the medic who delivered Putin's secret children with his gymnast lover'
Medic Thiebaud Kondratieva died in Switzerland on the anniversary of the war
A report named her as the obstetrician who helped deliver Putin's children
A Russian-born Swiss doctor died four days before she was unveiled last week as the medic who helped deliver Putin's 'secret children'.
Dr Natalia Thiebaud Kondratieva, 63, was named as the head of the medical team who attended the birth of Putin's children with reported 'gymnast lover' Alina Kabaeva, 39. 
She died in Switzerland on 24 February, the first anniversary of the Russian invasion of Ukraine.
The cause of death was not announced but it is known she had been in the care of cancer specialists. A death notice indicated she was cremated the day after her death.
On Tuesday she was named by Proekt independent media as the obstetrician who had been with Kabaeva for the birth of at least two Putin children in 2015 and 2019.
The Kremlin leader has not revealed the existence of any children with Kabaeva to the Russian people. 
Natalia Thiebaud, the Soviet-born midwife who died on the anniversary of the invasion
Putin awards Alina Kabaeva with 'For Merit to the Fatherland' order in 2005 in Moscow
Natalia Thiebaud pictured in scrubs and a face mask in an undated photo
A picture on Red Square dated 9 May 2019 shows Thiebaud with two other Swiss medics who flew to assist at the birth of one Kabaeva child around this time.
READ MORE: Belarus minister said he feared Putin would annex his country after Ukraine shortly before his sudden death last year, Finland reveals
Those seen with the medic are neonatologist Petra Caterina Maria Donati-Genet and nurse Stella Ghizelu.
All are from Clinica Sant'Anna in Lugano where Kabaeva was reported to have earlier had another child, in 2015.
But it was Thiebaud who ultimately confirmed Putin's alleged lover was in Lugano giving birth.
The Proekt report said: 'How did Swiss doctors, who came to Moscow for several days, end up in the VIP-stand closed to all outsiders?
'The answer to this question is quite simple.
'These Swiss women had important and secret merits before the Russian leadership.
'They were Kabaeva's personal midwives and doctors who assisted in the birth of her children.
'It was Thiebaud and other staff at Clinica Sant'Anna who helped Kabaeva give birth in Lugano in 2015.'
And it was Thiebaud who alleged the baby belonged to Vladimir Putin.
Still, there are rumours Putin and Kabaeva have at least one more child.  
Image shows nurse Natalia Thiebaud near the clock tower in Red Square, Moscow
Natalia Thiebaud looked to confirm the rumours that Putin and Kabaeva shared children
Proekt's report looked into the Russian leader's personal life and lavish residences.
It also introduced the 'gymnast' whose affairs with Putin have been rumoured since 2008.
And it connected the dots, revealing how Putin and Kabaeva live in luxury with their children at a 'royal residence' in Valdai, between Moscow and St Petersburg.
For years, the story remained secretive, with claims denied and a newspaper shut down that year for reporting they were engaged.
While it had been claimed that Kabaeva had been in the care of Clinica Sant'Anna staff during her pregnancy, the obstetrician had not been named.
It is unclear if she knew she would be named before her death.
A death notice published by her partner Giorgio Grandini did not state her role in the birth of Putin's children.
But the medic Paola Rodoni Cassis, wife of the Swiss foreign minister, was thanked in her death notice.
Putin's residence in Valdai, a town in Novgorod Oblast in the north of Russia
An interior shot of the Valdai residence Putin is reported to spend time in
Another interior shot at Valdai provides an insight into Putin's secretive personal life
Thiebaud had lived long-term in Switzerland.
On social media in 2020 she posted a message which appeared to allude to her knowing Putin.
'He is one and only Papa for all of Mother Russia!!!!,' she wrote.
'Thank you for not forgetting me.'
Eleven days before her death, Thiebaud took over as head of a company called JERINA MEDICAL SA on the resignation of Grandini.
Thiebaud was a friend of Lidiya Slutskaya, wife of Russian pro-Putin nationalist politician Leonid Slutsky.
Source: Read Full Article