Flee Mississippi as Soon as You Can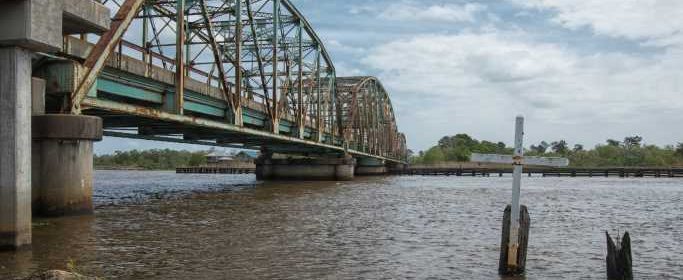 There are a few states where people should leave quickly. Mississippi tops that list. It falls at the bottom of most best and worst places to live lists, like those from WalletHub, World Population Review, USNews, and Status of Women in the States. (Click here to see where young people want to relocate to the most.)
WalletHub ranks states by several criteria, including affordability, economy, health and quality of life. Mississippi ranks near the bottom of these, except for affordability. The study looks at 52 metrics on a 100-point scale.
WalletHub also does a survey of the best and worst states for women. Mississippi ranked second from the bottom, above only Oklahoma. This study looked at 25 living standards affecting women in the states, including "economic and social well-being" and "health care and safety." Mississippi finished second from bottom on the last one, the third from the bottom on the other. The experts WalletHub interviewed said that public policy was essential to the issues.
The USNews study relied on 70 metrics. These ranged from health care and infrastructure to education, the overall state economy and crime. Mississippi ranked second from the bottom behind Louisiana. The only yardstick on which it measured well was the "natural environment."
Get Our Free Investment Newsletter
In the World Population Review's study on the worst states to live in, Mississippi ranked second from the bottom, behind only Louisiana. The study looked at 71 metrics across these eight categories: health care, education, economy, infrastructure, opportunity, fiscal stability, crime and corrections, and natural environment.
The studies above are not the only measures of problems for residents of Mississippi. However, they are a reasonable and nearly complete summary, supported by federal government data on health, income and poverty.
The trouble for Mississippi residents is that they may not have the incomes or job skills to relocate. They are trapped and cannot get out.
Sponsored: Tips for Investing
A financial advisor can help you understand the advantages and disadvantages of investment properties. Finding a qualified financial advisor doesn't have to be hard. SmartAsset's free tool matches you with up to three financial advisors who serve your area, and you can interview your advisor matches at no cost to decide which one is right for you. If you're ready to find an advisor who can help you achieve your financial goals, get started now.
Investing in real estate can diversify your portfolio. But expanding your horizons may add additional costs. If you're an investor looking to minimize expenses, consider checking out online brokerages. They often offer low investment fees, helping you maximize your profit.
Source: Read Full Article