What happened to Sally Anne Bowman, who's killer Mark Dixie and when was the teen model raped and murdered? | The Sun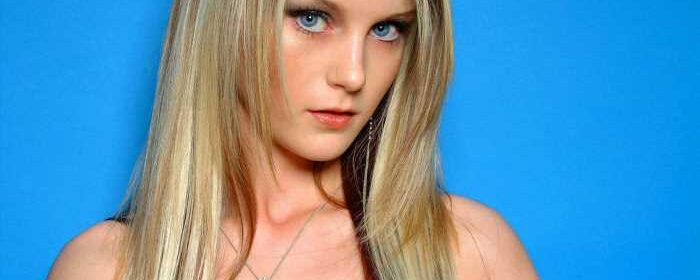 SALLY ANNE BOWMAN was tragically killed in 2005 but her murderer, Mark Dixie, didn't confess to his crime until 2015.
The aspiring model was stabbed to death as she returned from a night out in Croydon when she was just 18 years old.
Who was Sally Anne Bowman?
Sally Anne Bowman was an aspiring model who was born on September 11, 1987, in Carshalton, Surrey.
The teen attended the Brit School for Performing Arts and Technology in Croydon, which counts Adele and Amy Winehouse among its former pupils.
Sally Anne had dreams of one day appearing on the cover of Vogue and idolised supermodel Kate Moss.
She worked part time as a hairdresser and joined local modelling agency Pulse Model Management in 2005, the same year she was cruelly murdered.
How did she die?
Sally Anne was brutally murdered as she returned home after a night out with her older sister Nicole and a group of  friends.
In the early hours of September 25, 2005, she had persuaded boyfriend Lewis to come to Croydon from his home Kingston and drive her home.
Once Lewis arrived, however, the couple rowed over cheating accusations and Sally Anne got out of Lewis' car.
He then drove away at around 4am.
Two hours later, a woman saw Sally Anne's body lying on the side of the road.
It was later reported that nearby resident had heard screaming a few hours prior.
Sally Anne's body had been stabbed seven times in the neck and stomach.
Three of the knife wounds were so savage they passed clean through her body.
Bite marks were found on her cheek, neck and chest and she had been raped as she lay dead or dying.
Who is Mark Dixie?
Killer Mark Dixie is a former pub chef who was born in Streatham, South West London.
He has a long record of previous convictions, including robbery, indecent assault and indecent exposure, and, when he was just 16, he robbed a woman at knifepoint before fondling her breasts.
Mark moved to Australia in 1993 but was deported six years later after being convicted of a sex offence.
Friends were said stunned when they discovered Dixie's long history of sex-related violence, having previously described him as the "life and soul of the party".
The mother of his three sons said their sex life was "normal" but occasionally it would get a "bit rough".
What happened at the trial?
Dixie on trial at the Old Bailey on February 4, 2008, charged with Sally Anne's murder.
Jurors were subjected to horrific details about the night of her killing and had to be warned to try the case "coolly, calmly and without emotion".
Dixie, who was drunk and high on drugs on the night of Sally Anne's death, admitted having sex with Sally Anne as she lay dying near her family home but denied being the killer.
He claimed he had "taken advantage of the situation" after stumbling across her bloodied body, an admission Judge Gerald Gordon said "would be regarded as revolting almost beyond belief".
most read in news
Wagner at border as Belarussians fire missiles 10 MILES from Nato 'weak link'
Tributes paid to 'happiest boy', 8, who was killed in horror crash with van
Boy, 11, dies in 'unexplained' medical emergency as cops launch probe
Man in court over death of boy, 12, killed as he walked on M62 in horror crash
Dixie was found guilty of murder and sentenced to life in prison with a minimum of 34 years.
His refusal to admit to his crime meant Sally Anne's mother Linda, father Paul, and her three sisters, had to sit through the trial and hear the horrific details of the attack.
At one point when Dixie was explaining how he had sex with her daughter's corpse, Mrs Bowman fled the court in tears.
Dixie finally admitted he did kill Sally Anne in 2015.
What else has Mark Dixie admitted?
Sally Anne's murderer admitted to carrying out two historical sex attacks in 2017.
In 1987, when he was just 16, Dixie bundled a woman into her car and raped her in Croydon.
He left the victim tied to one of the car doors before setting light to the front seat and other items.
The woman managed to escape.
Dixie also admitted to a vicious sex assault in 2002 in which he battered his victim with a knife sharpening tool and molested her on a flight of stairs.
Appearing via videolink at Southwark Crown Court on July 26, 2017,  Dixie pleaded guilty to rape, causing grievous bodily harm with intent and indecent assault.
He received two life sentences for the crimes.
Dixie has also admitted to raping a woman in Spain in 2003 — an attack that led Dutch hotel receptionist Romano van der Dussen to be wrongly jailed for 12 years.
His conviction was quashed in 2016 when new DNA evidence emerged.
Van der Dussen had been jailed for three attacks – only one of which Dixie confessed to.
Dixie has also been linked to to the cold case murder of mum-of-three Jennifer Kiely though there has been no formal investigation.
Source: Read Full Article