Lawsuit says Denver Health jail staff ignored dying man's pleas for help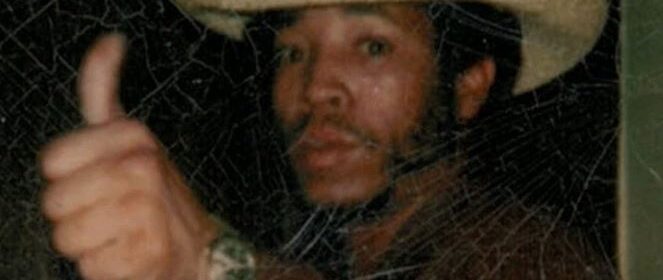 Two days before he died, Leroy "Nicky" Taylor called his public defender from the Denver jail and begged for help.
"I've been sick for 10 days," he said in a voicemail. "…I feel like I'm dying in here."
The day before he died, Taylor called his sister and told her he wasn't getting the medical care he needed while incarcerated in the Denver Downtown Detention Center.
"I can't get no help down here," he said. "I am so miserable. I can't eat anything. I got diarrhea. And they don't give a (expletive)… I feel like I'm going to die."
On the day Taylor died — Feb. 9, 2022 — his hands and feet turned blue. The 71-year-old man spent hours in a jail medical unit without receiving proper care and then was sent back to his cell, according to a wrongful death lawsuit filed by his family Wednesday. A nurse told a jail sergeant around 3:15 p.m. that "there was nothing wrong with him," the lawsuit alleges.
At 4:06 p.m., Taylor fell from his bunk and then died, according to the lawsuit, which Taylor's two sons filed against the jail's medical provider, Denver Health, and several individual health care workers.
"Denver Health medical staff, whose core function is to provide medical care to prisoners, openly disregarded Mr. Taylor's obvious life-threatening symptoms as well as the multiple complaints raised by (jail) staff and prisoners," the lawsuit reads. "In so doing, they cruelly disregarded Mr. Taylor's dignity as a human being and allowed him to die alone in his cell."
Taylor was serving a 90-day jail sentence for a probation violation and had 15 days left in jail when he died. An autopsy found his cause of death to be cardiovascular disease, which was made worse by chronic renal failure and emphysema, according to the lawsuit.
The complaint lays the blame for his death squarely on the poor medical care he received in the jail and outlines numerous instances in which Denver Health medical staff ignored his worsening symptoms, failed to treat his underlying conditions and dismissed concerns raised by others about his poor health.
A Denver Health representative declined to immediately comment on the case Wednesday.
Taylor had tested positive for COVID-19 at the end of January. He was sent back to the jail's regular housing on Jan. 29. But within days, other prisoners alerted jail deputies that Taylor was sick in his bunk, vomiting and having diarrhea. On Feb. 2, Taylor was transferred from regular housing to a medical unit, where he was given medication to treat nausea, according to the lawsuit.
The medical team did not do further testing and Taylor got worse in the following days. By Feb. 4, he could not swallow his medications. On Feb. 7, he underwent a chest X-ray, and a doctor recommended he receive a follow-up CT scan. However, that never happened, according to the lawsuit.
Instead, a Denver Health doctor cleared Taylor to return to regular jail housing on Feb. 8. He sought additional medical care at 11 p.m. that night and again at about 5 a.m. on Feb. 9, according to the lawsuit, but the medical providers at the jail refused to return Taylor to the jail's medical unit.
At about 8:30 a.m. on Feb. 9, Taylor, with help from another prisoner, called his sister again and told her he needed to go to a hospital, calling the situation an "emergency," the lawsuit alleges. Shortly after 10 a.m., a jail deputy arranged to send Taylor to a medical unit over the objection of a nurse supervisor, the lawsuit claims, citing the deputy's report.
"Nurse Bernice said that her Charge Nurse said that inmate Taylor will not be going to Medical," the deputy's report reads, according to the lawsuit. "I tried to explain to Bernice that inmate Taylor's hands and feet are blue, Nurse Bernice said that there is nothing that she can do. I called Sergeant McGill and told her the situation. Sergeant McGill immediately had Officer Goldsmith respond with a wheelchair… (and they) took inmate Taylor to Medical."
But Taylor still didn't receive care at the medical unit, according to the lawsuit, which says a Denver Health doctor looked at Taylor for a mere 40 seconds that day by poking his head into Taylor's cell at the medical unit.
At about 1:45 p.m., Taylor was sent back to the housing unit. He died just over two hours later at a hospital after jail staff and paramedics unsuccessfully attempted to revive him with CPR and a defibrillator when he fell from his bunk in the jail and stopped breathing, according to the lawsuit.
"Mr. Taylor's short stay in jail turned into an agonizing, prolonged and unconstitutional death sentence resulting from the deliberate indifference of individual defendants and Denver Health," the lawsuit claims.
Taylor's sons claim in the lawsuit that their father's death is part of a larger pattern of misconduct by Denver Health at the jail, and seek damages not only for his wrongful death but also for constitutional violations.
Sign up to get crime news sent straight to your inbox each day.
Source: Read Full Article