House to vote on bill offsetting Biden's SPR drawdown with more oil and gas production
video
Biden admits to using SPR to lower gas prices
Oklahoma Sen. Markwayne Mullin discusses the Biden administration's continued attack on American energy sources on "Kudlow."
Lawmakers in the House will vote Friday on a bill that would increase U.S. oil and gas production to compensate for the Biden administration's drawdown of the Strategic Petroleum Reserve (SPR).
The Strategic Production Response Act (H.R. 21), introduced by House Energy and Commerce Chair Rep. Cathy McMorris Rodgers, R-Wash., would require the Department of Energy (DOE) to develop a plan for increasing the amount of federal lands available for oil and gas leasing prior to executing a non-emergency drawdown of oil from the SPR. The percentage of the SPR drawdown would correspond to the increase in the amount of federal land open to leasing, up to a maximum of 10%.
"This bill is about restoring America's energy security; it provides a path to making energy more affordable for Americans," McMorris Rodgers said in remarks during debate on the House floor. "H.R. 21 does this by preserving the Strategic Petroleum Reserve for its vital and central purpose: to provide the oil supplies Americans need during true emergencies. Emergencies like supply disruptions that threaten the nation's economy or the loss of oil production due to hurricanes and other disasters."
HOUSE PASSES BILL BANNING OIL SALES FROM STRATEGIC PETROLEUM RESERVE TO CHINA AND COMPANIES IT CONTROLS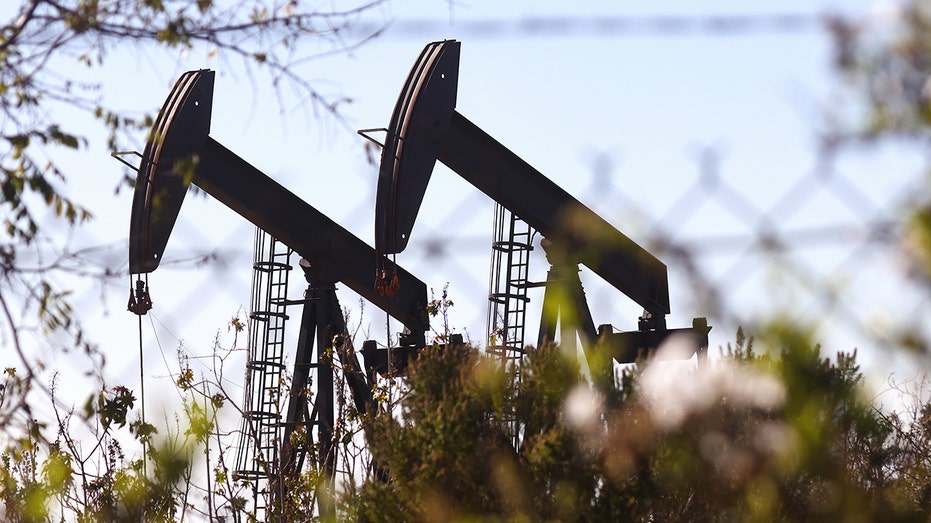 Oil pumpjacks are pictured in the Inglewood Oil Field on Nov. 23, 2021, in Los Angeles.

President Joe Biden has released oil from the SPR on several occasions since taking office as part of an effort to combat high gasoline prices that have left many Americans feeling financial pain at the pump.

When he took office in January 2021, the SPR contained 638 million barrels out of a congressionally authorized maximum capacity of 713 million barrels. After a series of releases totaling more than 260 million barrels, the SPR is at about 371 million barrels as of late January 2023 – the lowest level since December 1983, according to data from the Energy Information Administration (EIA).

SENATE REPUBLICAN LEADERS INTRODUCE BILLS RESTRICTING BIDEN'S SPR AUTHORITY AS WH THREATENS VETO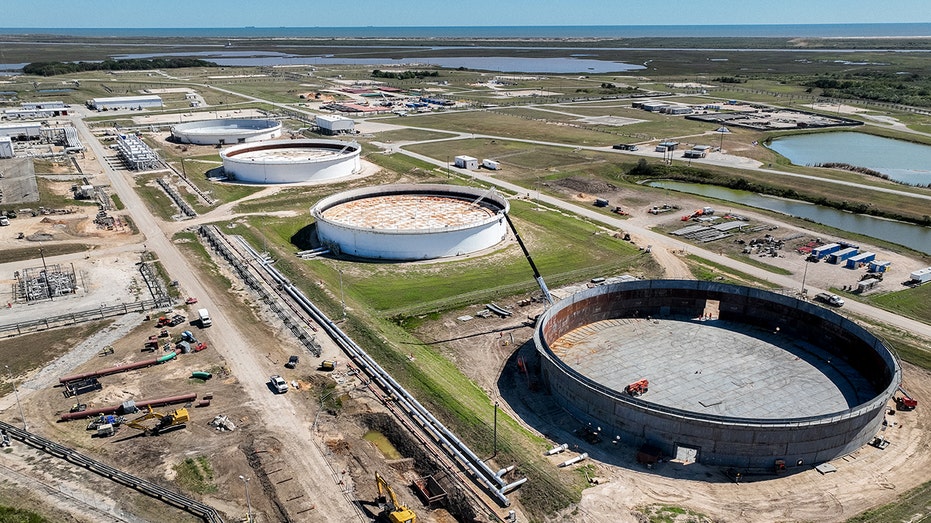 The Strategic Petroleum Reserve storage at the Bryan Mound site is seen on Oct. 19, 2022, in Freeport, Texas. (Brandon Bell / Getty Images / Getty Images)

The administration released a statement in which it threatened to veto the GOP's Strategic Production Response Act if it were to pass both chambers of Congress and reach the president's desk. It said the bill "would significantly weaken America's ability to take such decisive action to increase supply and lower prices in times of crisis" and "help Putin's war aims" by restricting the president's ability to release oil on a collective basis with other nations.

Some have questioned the effectiveness of drawing down millions of barrels from the SPR to bring down energy prices given the size of the releases relative to Americans' energy consumption.

BIDEN DRAGGED FOR TOUTING GAS PRICE DROP AS AMERICANS STRUGGLE TO MAKE ENDS MEET: 'WHAT PLANET ARE YOU ON?'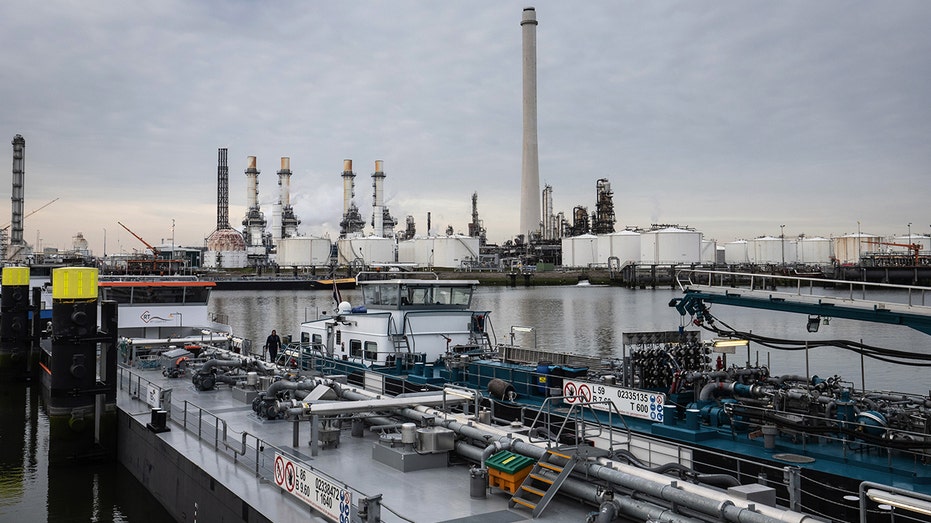 Chemical tanker barges are moored near silos and refining towers at the Royal Dutch Shell Plc Pernis refinery in Rotterdam, Netherlands, April 27, 2021. (Peter Boer / Bloomberg via Getty Images / Getty Images)

According to the EIA, the U.S. consumed roughly 20 million barrels of oil per day in 2021 – a figure that amounts to about 7.26 billion barrels per year. A Treasury Department report from 2022 found that Biden's SPR releases affected gasoline prices by between 17 cents to 42 cents per gallon.

The Strategic Production Response Act is the second bill House Republicans have brought to the floor for a vote since winning the majority.

GET FOX BUSINESS ON THE GO BY CLICKING HERE

Earlier this month, the House passed a bill known as the Protecting America's Strategic Petroleum Reserve from China Act on a bipartisan vote of 331-97. That legislation restricts the DOE from selling oil released from the SPR to the People's Republic of China or entities under the ownership, control or influence of the Chinese Communist Party. It's unclear whether the Senate will take up the bill.

Source: Read Full Article