Bed Bath & Beyond can't pay creditors, bankruptcy looms
video
Stuart Varney: Biden's economy is heading for trouble because of his policies
FOX Business host Stuart Varney argues Biden's economic remarks are a 'distraction from his document fiasco.'
Bed Bath & Beyond edged closer to bankruptcy with a dire financial disclosure. The domestic merchandise retailer announced Thursday that it can't pay debt that suddenly came due when credit administrator JPMorgan slapped the company with a notice of default and acceleration of payment. 
"At this time, the company does not have sufficient resources to repay the amounts under the credit facilities and this will lead the company to consider all strategic alternatives, including restructuring its debt under the U.S. Bankruptcy Code," Bed Bath & Beyond said in a delayed quarterly filing with the Securities and Exchange Commission.
The company also added restructuring expert Carol Flaton to its board as an independent director, effective immediately. Flaton serves as an independent director of Talen Energy Supply. According to the biography posted on that company's website, Flaton previously served as a managing director at AlixPartners. While there, she specialized in restructuring and turnarounds. 
Prior to joining AlixPartners, she was a managing director at Lazard Freres restructuring practice.
Shares plunged on the news.
Bed Bath & Beyond
Ticker
Security
Last
Change
Change %
BBBY
BED BATH & BEYOND INC.
2.52
-0.72
-22.22%
The retailer said it received a notice of acceleration and default interest from JPMorgan as a result of events of default occurring on or around Jan. 13, 2023. Those events are said to be continuing.
The notice said Bed Bath & Beyond failed to prepay an overadvance and satisfy a financial covenant, or condition of its loan agreement.
As a result, all outstanding loans under the company's credit facilities are due and payable immediately, along with accrued interest and associated premiums and fees. 
Additionally, all outstanding loans and obligations under the credit facilities will bear interest at an additional 2% annual default rate.
BED BATH & BEYOND SALES SINK, WILL CLOSE 150 STORES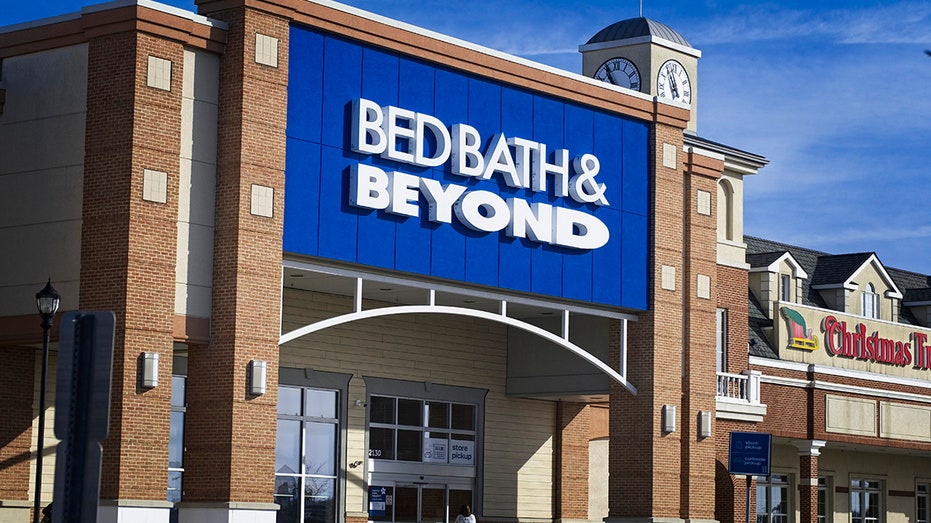 Bed Bath & Beyond store, Cherry Hill, N.J., Jan. 8, 2023. (Fox News)

Bed Bath & Beyond had:
$550.0 million of borrowings outstanding under the ABL Facility,
$186.2 million of outstanding letters of credit issued thereunder, and
$375.0 million of outstanding borrowings under the FILO (first-in last-out) Facility.
In addition, the company had:
$186.2 million in letters of credit outstanding under its ABL Facility,
$1.030 billion in senior notes
As of Nov. 26, 2022 the company had $153.5 million of cash and cash equivalents.

BED BATH & BEYOND BANKRUPTCY COULD HAPPEN 'THIS MONTH'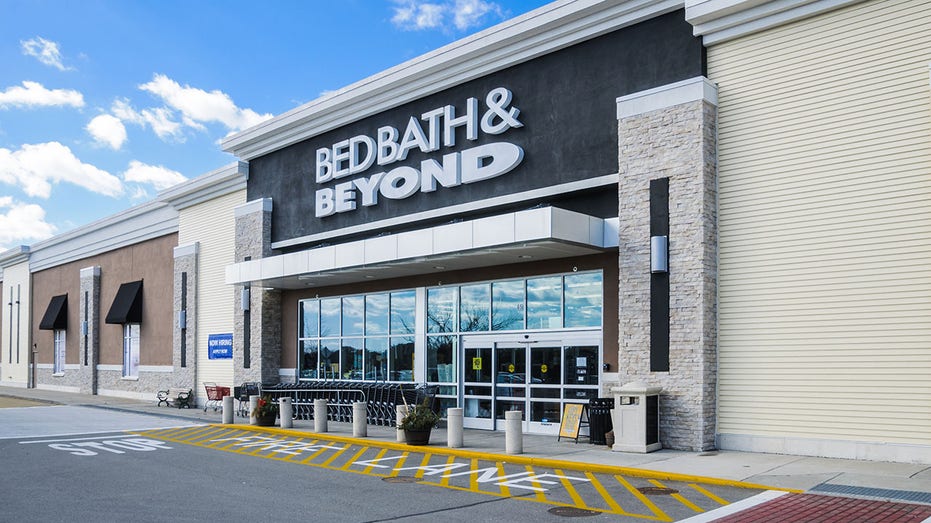 Bed Bath & Beyond storefront (iStock / iStock)

The company began selling off assets in early January to private equity firm Sycamore Partners ahead of a possible bankruptcy filing and announced the closing of 150 locations and incremental cost reductions of approximately $80 million to $100 million, including overhead expense and headcount, to deliver roughly $500 million in yearly savings.

According to the SEC filing, Bed Bath & Beyond is also undertaking actions to improve its financial position and stabilize its results of operations including cost-cutting, lowering capital expenditures, and reducing its store footprint including related distribution centers. 

GET FOX BUSINESS ON THE GO BY CLICKING HERE

Meanwhile, the struggling retailer will continue looking for reductions in rental obligations with landlords, seeking additional debt or equity capital, reducing, or delaying business activities and strategic initiatives, or selling assets. 

Source: Read Full Article