Disgraced former Labour MP ordered to court over unpaid damages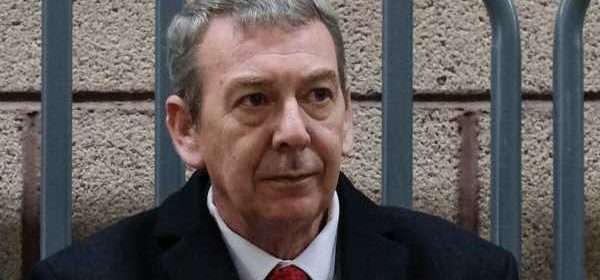 Disgraced former Labour MP Mike Hill has been warnd he may be jailed if he does not attend a court hearing next month over his failure to pay damages to a former employee who he sexually assaulted. Hill was forced to step down as the MP for Hartlepool in 2021 after he was found to have "assaulted, harassed and victimised" a parliamentary worker.
In May last year Hill, who now lives in Heywood, Greater Manchester, was ordered by a court to pay his victim – known as Ms A – £434,000 in compensation.
This included £179,270 for loss of earnings and pension, £44,000 for injury to feelings, £27,000 for personal injury and £12,500 for aggravated damages.
Ms A was also due to receive £5,550 to pay for therapy she had for PTSD and depression and £8,500 to cover the cost of her retraining.
But even at the time, there were concerns that the Parliamentary insurance scheme would not cover the vast majority of the damages and was instead spent on Hill's defence legal team.
At the time, MP Andrew Bridgen, who provided support for Ms A, asked Speaker Lindsay Hoyle to review the insurance scheme to ensure parliamentary employees who were the victims of assault by MPs were not left without compensation.
We use your sign-up to provide content in ways you've consented to and to improve our understanding of you. This may include adverts from us and 3rd parties based on our understanding. You can unsubscribe at any time. More info
According to the summons to the County Court in Manchester, Hill still owes his victim £365,208.30 in outstanding damages and interest on his debt.
The hearing has been arranged to force him to pay the remainder of his debt to his victim.
The summons says: "You must obey this order. If you do not, you may be sent to prison for contempt of court."
Hill is due to attend the court on February 2 to have the case heard.
In March 2021, Hill an independent panel found that Hill had breached Parliament's sexual misconduct policy.
He had already stood down as an MP but as a result, was stripped of his right to a Parliamentary pass as a former MP and later ordered by an employment tribunal to take workplace training on sexual harassment.
Sir Stephen Irwin, chairman of the IEP, said of Mr Hill: "Had he remained a member of Parliament, a significant sanction would have been under consideration.
"In the light of his resignation, however, the sub-panel concluded that no available sanction met the facts of this case and the specific circumstances of the responder. They, therefore, did not impose or recommend a sanction."
Hill had been suspended over the allegations by Labour in September 2019 but then reinstated ahead of the election in October and allowed to run as the candidate for Hartlepool again.
During evidence to the Central London Employment Tribunal, it emerged that Hill had got into bed with his victim, rubbed his groin against her and attempted to touch her breasts.
Hill was said to have told the claimant he loved her and begged her to work for him but she had rejected his unwanted advances.
He then deactivated her security pass and did not give her a promised pay rise. Hill then threatened to sack Ms A and continued to press for a sexual relationship.
Source: Read Full Article