Standard Chartered's venture arm to set up crypto fund in UAE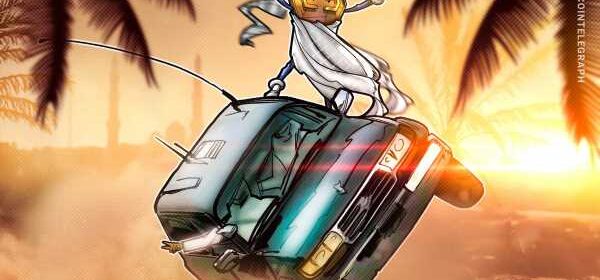 SC Ventures, the fintech investment arm of British bank Standard Chartered, will establish a "Digital Asset Joint Venture" investment company in the United Arab Emirates in partnership with a Japanese financial conglomerate, SBI Holdings. 
In the press release from Nov. 9, Alex Manson, the CEO of SC Ventures, revealed the new joint venture company's goals:
"[…] to make strategic and minority investments in areas such as market infrastructure, risk management and compliance tools, DeFi, tokenization, consumer payments, and the metaverse."
Manson highlighted the region's new role as a hub for fintech due to its strengthening infrastructure and talent. However, the joint venture will not limit itself to the regional market but "explore the emerging digital asset ecosystem opportunities globally." 
Related: How high can Bitcoin price go by 2024?
In May 2023, Standard Chartered signed a memorandum of understanding with the Dubai International Financial Centre, granting the bank approval to launch digital asset custody services for its institutional clients worldwide.
Last month, another joint venture by Standard Chartered and SBI Holdings — institutional cryptocurrency custody platform Zodia — launched its services in Hong Kong. Established in 2021, the platform supports 38 cryptocurrencies and has recently opened services in Japan, Singapore and Australia.
Diving deep into the crypto custody business, Standard Chartered has not been neglecting the other side of the digital economy. In June, the bank teamed up with PricewaterhouseCoopers China to produce a white paper on applications for central bank digital currency in the so-called Greater Bay Area of China, which includes Guangdong province, Hong Kong and Macao.
Magazine: Deposit risk: What do crypto exchanges really do with your money?
Source: Read Full Article