Shocking BlackRock XRP ETF Hoax: Here's What Really Happened – Coinpedia Fintech News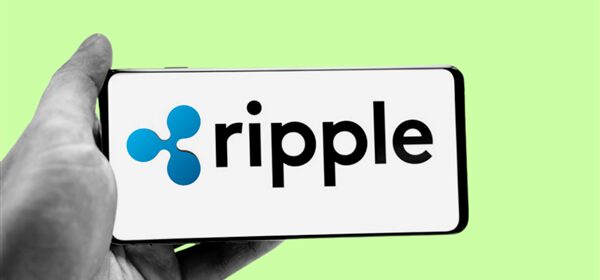 A fake BlackRock XRP ETF filing caused a brief surge in XRP's value, only to plummet after the truth was revealed.

Legal expert Jeremy Hogan warned investors about the deceptive episode.

This incident serves as a reminder for investors to remain cautious and skeptical of unverified news in the crypto world.
In a recent twist, the crypto world buzzed with talk of BlackRock filing for an XRP-based ETF, only to discover it was all a sham. Legal expert Jeremy Hogan, known for tracking Ripple's legal battles, stepped in to warn crypto enthusiasts about this deceptive episode, cautioning investors – particularly XRP enthusiasts.
Read on for some valuable insights.
The XRP ETF Hoax
At first, the news of BlackRock entering the XRP ETF scene caused a stir, pushing XRP to a brief high of $0.75. However, the excitement didn't last. BlackRock promptly dismissed the rumors, causing a 12% drop in XRP's value. Hogan pointed out how easily these misleading stories can be created with just $500.
Hogan explained the scam's mechanics, showing how scammers can manipulate the system with two documents and a small fee. By listing a fake trust on state websites, they create a false sense of legitimacy. Hogan suspected the scammer took advantage of the market's reaction, buying XRP at a low price and selling it at an inflated 74 cents, potentially making millions.
Also Read: Fake Blackrock XRP ETF Filing News Sparks Surge, SEC Watches Closely
Whiplash Effect: Has the Market Learnt Its Lesson?
The impact was swift: a 12% surge saw XRP hitting $0.73 in minutes, but it all vanished when Bloomberg ETF analyst Eric Balchunas confirmed the news was fake. The alleged filing seemed to be the work of someone impersonating BlackRock's managing director, Daniel Schwieger.
As things settle, XRP is trading around $0.6539, with a slight 0.10% increase in the past day. This episode is a reminder for investors and enthusiasts – staying cautious and skeptical of unverified news is crucial in navigating the crypto world.
In this fast-paced digital space, telling fact from fiction can make all the difference.
Read More: Why Doesn't XRP Have a Spot ETF? Experts Debate
Source: Read Full Article