Bitcoin ETF Approval Could Bring Crypto to 401(k) Plans, Says Horowitz – Coinpedia Fintech News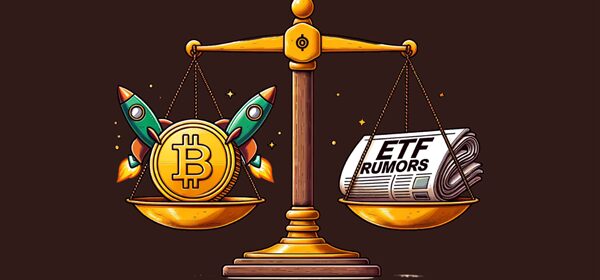 Andrew Horowitz believes that the approval of a spot Bitcoin ETF would be a game-changer and attract new money.

He also believes that it could lead to Bitcoin being included in 401(k) plans, making it more appealing to everyday investors.

Horowitz is also bullish on Ethereum, and believes that it has the potential to shake up traditional finance.
Renowned financial expert Andrew Horowitz, President and Founder of Horowitz & Company, recently opened up about the potential approval of a spot Bitcoin ETF. In a recent discussion on Paul Barron Network, he highlighted the significance of this development and its potential implications for the cryptocurrency market.
His insights have left us captivated. Read on!
The Magic of a Bitcoin ETF
Horowitz made it clear that many are buzzing about the possibility of a Bitcoin ETF approval, seeing it as a game-changer to attract new money. The key? A spot Bitcoin ETF, different from other financial instruments, as it directly tracks the actual cash spot of Bitcoin.
Horowitz pondered how traditional investment platforms might be affected, especially if big players like Fidelity jump in with a spot Bitcoin ETF. He wondered if we'd soon see Bitcoin in 401(k) plans, making it more appealing to everyday investors.
Also Read: Why is the SEC Delaying Bitcoin ETF Approval? Cathie Wood Weighs In
He also expressed his optimism about the potential impact of a Bitcoin ETF
"The excitement, the opportunity, and what is that going to do? It's just going to bring more into that realm. It's just going to bring demand and supply. So, I think that would be a very good thing for Bitcoin." He reflected on recent events, saying, "As long as I'm so happy that we got beyond the FTX and Bankman-Fried. What a strange name, Bankman Fried. Which didn't pan out that way for him, but I'm so, I'm so happy we had that flush."
The Dynamics are Changing!
The talk shifted to potential competition among platforms, focusing on Coinbase. It might face challenges if a spot Bitcoin ETF gains popularity, raising questions about whether ETF approval would steal the limelight from platforms like Coinbase, potentially affecting their market position.
Ethereum Over Bitcoin? Here's Why
When it came to Ethereum (ETH), Horowitz leaned towards its potential over Bitcoin. Mentioning factors like innovation, diversity, and programming opportunities, he stressed the importance of tokenized securities and how this tech could shake up traditional finance, especially if Wall Street jumps on the bandwagon.
Read More: Spot ETF Approval Could Soar BTC Price to $220k, Predicts John Deaton
In a nutshell, Andrew Horowitz's insights paint a vivid picture of the potential impact of a spot Bitcoin ETF approval. It's not just about the crypto market; it could shake things up in traditional investing too.
Source: Read Full Article