SEC Signs Deal with Blockchain Analytics Firm AnChain.AI to Closely Monitor DeFi Ecosystem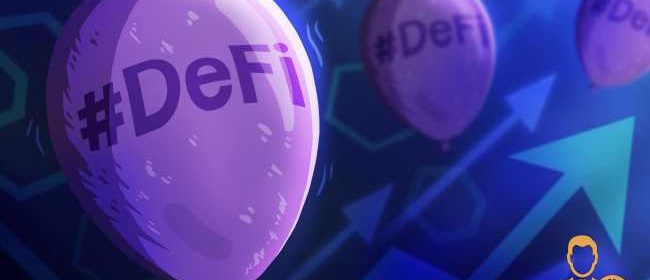 The US SEC wants to keep a close eye over what's happening in the DeFi landscape.
SEC Keeping a Watch Over DeFi Activities
According to a report by Forbes published on Friday (August 27, 2021), blockchain analytics company AnChain.AI has entered into a partnership with the US Securities and Exchange Commission (SEC) to help the financial watchdog closely monitor and regulate the Wild West of decentralized finance (DeFi).
Notably, the value of the contract between AnChain.AI and the SEC is estimated to be around $125,000 which includes five separate one-year $125,000 option years for a total of $625,000.
Commenting, Victor Fang, CEO, and Co-founder of AnChain.AI, noted:
"The SEC is very keen on understanding what is happening in the world of smart contract-based digital assets…so we are providing them with technology to analyze and trace smart contracts."
For the uninitiated, AnChain.AI is a San Jose-based AI and ML blockchain startup that aims to trace illicit activities across cryptocurrency exchanges, DeFi protocols, and traditional financial institutions.
The news of the partnership geared toward closely monitoring the DeFi industry comes shortly after the newly-appointed SEC chairman, Gary Gensler commented that some features of DeFi projects could cause them to fall under the regulatory purview of the SEC and as such they are not exempted from the watchdog's regulations.
At the time, Gensler said:
"There's still a core group of folks that are not only writing the software, like the open source software, but they often have governance and fees. There's some incentive structure for those promoters and sponsors in the middle of this."
DeFi Industry Blossoming Despite Lack of Regulations
Despite the lack of regulations in place, the DeFi landscape within the wider cryptocurrency industry continues to balloon to new all-time highs on the back of attractive yields and investment opportunities, data indicates.
According to DeFi Pulse, the total value locked (TVL) on Ethereum-based DeFi protocols currently sits at $82 billion while the figure would be even higher if accounted for capital parked across DeFi protocol on all networks.
In similar news, BTCManager reported on August 28 that DeFi protocol Tranchess had crossed $1 billion in TVL since its launch just about two months ago.
Related posts:
Source: Read Full Article