Crypto News Site Dirty Bubble Media Taken Down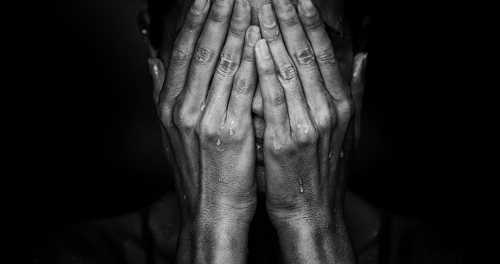 A cryptocurrency muckraker is learning the hard way that fake DMCA takedowns can affect even the most basic material. Dirty Bubble Media – a newsletter hosted on Substack – has covered many shady elements of the crypto world for the past two years. The division has enjoyed heavy readership since its earliest days, but it was recently taken down over allegedly false claims of copyright infringement.
Dirty Bubble Media Is Suffering
This appears to be a recurring theme not just in the content world, but also in entertainment, music, and many other arenas that center on original or unique material. Someone puts something out there and it's instantly labeled an infringement on someone else's right or property, leading to its sudden dismissal. Most of the time, these claims are false and initiated by someone that falls into the category of "competitor."
Dirty Bubble Media is now reportedly stuck in the middle of one of these situations. Back in January, the publication was reporting that Celsius Network was not the most decent of crypto platforms. It was reporting on a lot of things that ultimately led to the company filing bankruptcy in recent weeks. It appears the publication had the dirt on Celsius long before the event took place, and it's possible someone wasn't too happy about that.
Dirty Bubble Media also began reporting on Voyager Digital not long after it introduced readers to the alleged problems surrounding Celsius. Voyager has also begun bankruptcy proceedings, and these two firms are often cited as some of the big reasons as to why the crypto space is suffering as of late.
Substack was quick to take the publication down in mid-July. Those who returned to the site were often greeted with the following message on their computer screens:
Publication not available. The page you are attempting to access is unavailable.
Many audience members took to social media to express their disappointment with what had occurred. They also made it clear that they were aware of what was going on, and that this was no coincidence. One user wrote on Twitter:
Just went to find one of @dirtybubblemed3's blog posts to use in a citation and found that Substack took down his research (flagged as TOS violation). Hopefully @SubstackInc restores it soon once they realize people are weaponizing their reporting flow.
Censorship in the Mix?
The writer of the blog in question explained the following in an online message:
People don't think about copyright as a restriction on speech because it's supposed to help creators, but copyright is a monopoly right on expression that has been granted by law, and that makes it in conflict with free speech, and that makes the DMCA, which gives unprecedented ability for people to take things down without a court order, an incredibly effective tool for censorship.
Source: Read Full Article