Bybit's Next World Series Trading Contest of Unveils $7.5 Million Prize.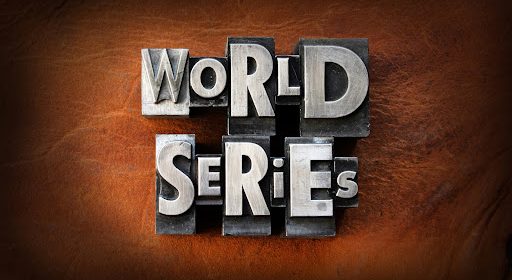 2021's Biggest Crypto Competition Just Around The Corner
Crypto traders worldwide are gearing up for the most prominent trading competition of the year as Bybit, one of the largest cryptocurrency exchanges.
They announced the second edition of its flagship annual trading competition, the World Series of Trading (WSOT) 2021.
Following the success of its 2020 WSOT, where 12,000 global traders battled for their share from a $1.27 million prize pool, Bybit's 2021 WSOT edition promises to be more significant.
This year, Bybit has expanded the total value of its prize pool to a whopping $7.5 million USDT.
The event will also feature the inclusion of thousands of NFTs and additional USDT bonuses.
"WSOT is returning bigger and better as promised," mentioned Ben Zhou, co-Founder and CEO of Bybit.
We want to celebrate excellence and the spirit of competition, as well as shine a light on the positive influences of crypto on our daily lives — improving financial literacy, getting people interested in tech, and putting on top of mind ways we can be a force for change and give back to the wider society."
A Gala Event: Cash Prizes, NFTs, And Lucky Draws
Bybit champions the idea of fair play, with WSOT contestants ranked according to their P&L percentage to ensure that all traders gain a democratized opportunity to succeed, regardless of their respective account sizes.
The 2021 edition of Bybit's WSOT will offer a 4.9x bigger prize pool than that of the 2020 event, offering up to six million USDT for teams and 1.5 million USDT for solo players, making this by far the largest crypto trading event of the year.
The 2021 event is open to traders from every jurisdiction where Bybit services are available.
The registration for the 20-day competition begins on August 18th at 10:00 AM UTC.
All eligible contestants can participate in the two core events over 20 days from August 28th to September 17th.
Participants can either compete in groups or play solo in this mega event to gain early bird perks, including discounts on trading fees and bonuses.
Additionally, all contestants will also stand a chance to enter the daily lucky draws for more than 1,000 limited-edition WSOT NFTs and a bonus prize of 40,000 USDT.
Contributing Towards Better Education 
In addition to millions of USDT in prize money, Bybit's global trading competition also spearheads several social causes.
In 2020, Bybit donated 10 BTC ($100,000) to support UNICEF's pandemic relief efforts amidst the devastation caused by Covid-19. 
As part of its mission to advance positive change through cryptocurrencies, Bybit has quadrupled its planned donation from this year's WSOT.
It is offering $400,000 in BTC to support UNICEF's mission to provide STEM education for girls in Vietnam and deliver quality education in East Asia and the Pacific.
"The world is learning to cope with the ongoing pandemic, but vulnerable groups who feel the deepest impact are often overlooked. Over the years Bybit has borne witness to the talent and potential of members of the global crypto community, regardless of age, gender and background,"
adds Igneus Terrenus, head of communications at Bybit.
"There really is no better investment than in the welfare of children and their right to education. We hope our donation to UNICEF will help change life for the better for those who will grow up to shape the future."
Source: Read Full Article