US Post Office Hamers Americans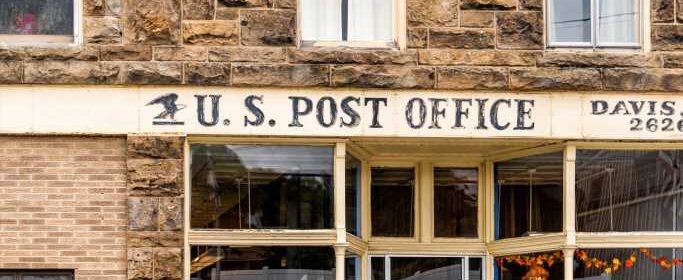 It isn't enough that the U.S. Post Office offers mediocre service as it handles fewer letters and packages than a decade ago. The high price of a First Class stamp is higher again, with only the thinnest of excuses for Postal Service management.
A First Class mail stamp price rises to $.66 from $.63 in January. In January, the price rose from $.60 to $.63. In 2009, the price was $.50.
As Reuters points out, "First-class mail volume fell 3% last year to the lowest number in 50 years and is down 51% since 2006." Yet the Postal Service is bloated. It had 516,750 career employees in 2022 and a non-career total of 118,600. It is run out of 31,132 Postal Service-managed retail offices. Both are unnecessarily big. (Look at the oldest post offices across the U.S.)
The Post Office's utility has fallen sharply. In the last several decades, many of its services were replaced by fax and then, to a much larger extent, email. Email is not only free in most cases. It allows communication immediately instead of in several days. It can carry attachments that can replace large printed documents or, in many cases, packages. Most bills can be delivered online and paid online as well.
Get Our Free Investment Newsletter
Some of the Postal System's 31,000 offices are in small towns, some of which have populations only in the thousands. The Post Office insists it has to deliver mail six days. Electronic communications could easily push that to two or three days.
UPS or FedEx can do many of the services done by the Postal Service. The USPS operation is entirely unnecessary.
Why should the Postal Service charge $.66 for a First Class stamp when First Class service is becoming outdated?
.
Sponsored: Find a Qualified Financial Advisor
Finding a qualified financial advisor doesn't have to be hard. SmartAsset's free tool matches you with up to 3 fiduciary financial advisors in your area in 5 minutes. Each advisor has been vetted by SmartAsset and is held to a fiduciary standard to act in your best interests. If you're ready to be matched with local advisors that can help you achieve your financial goals, get started now.
Source: Read Full Article