Dick Parsons: Georgia law is a bald-faced attempt to suppress Black vote
New York (CNN Business)Business leaders in America face a conundrum that could ultimately limit their ability to influence the debate over voting rights.
For companies to make a difference, they need to take tangible action — not just voice support in newspaper ads and press releases. But the more action they take, the more they risk a backlash from customers, shareholders and politicians that will ding the bottom line.
"Companies realize that if they are too outspoken, that will inevitably piss off some of their customers. Why do that?" said Greg Valliere, chief US policy strategist at AGF Investments. "Therefore, they have to be pretty discreet."
Recent history shows that many high-minded statements from big business, however well-intentioned, have ultimately lacked teeth.
Former President Donald Trump pulled the United States out of the Paris climate agreement even after leading CEOs quit his advisory panels in protest. Likewise, business leaders boycotted Saudi Arabia's "Davos in the Desert" conference after the murder of journalist Jamal Khashoggi — only to return in force in subsequent years with the regime more powerful than ever.

To be successful in the voting rights debate, business leaders will need to deploy their almost unparalleled influence. That means backing up statements like the one that appeared Wednesday in the New York Times with action designed to hurt politicians where it hurts the most.
Concrete steps that could be taken include withholding campaign donations to politicians that back restrictive voting laws, actively lobbying against discriminatory bills and canceling investment plans in states that enact such legislation. The key will be how badly CEOs want to fight for voting rights — and how much they're willing to risk for it.
"I do think that ultimately this is a fight that can be won. There is recognition that this is a problem for democracy," Daniella Ballou-Aares, CEO and co-founder of the Leadership Now Project, told CNN Business.
Leadership Now, a membership organization that aims to "fix American democracy," helped organize a Zoom call with business leaders last weekend to brainstorm ways to fight voting restrictions.
"I'm optimistic, but I don't think it will be easy and it will take bravery by a variety of parties," Ballou-Aares said.
Hundreds of businesses support voting rights
The Times ad supporting democracy sends an important signal of solidarity in the business world. The statement was signed by executives from hundreds of businesses, including Starbucks (SBUX), Amazon (AMZN), Google and BlackRock (BLK).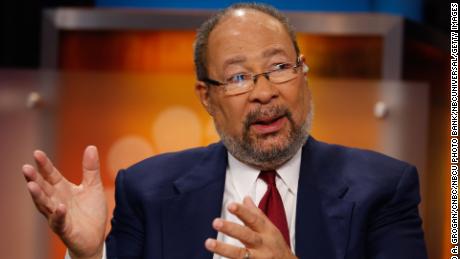 "We all should feel a responsibility to defend the right to vote and to oppose any discriminatory legislation or measures that restrict or prevent any eligible voter from having an equal or fair opportunity to cast a ballot," the statement said.
However, the ad was only available in the print version of the newspaper, limiting its impact online. And it did not call out Georgia for its controversial voting law nor bills being debated in Texas or dozens of other states.
Dick's Sporting Goods (DKS) provides an example of a company that did far more than contribute empty words to a controversial debate.
After the 2018 Parkland school shooting, Dick's decided to stop selling assault-style weapons at its stores and instructed its lobbyists to actively lobby in favor of gun control. The company took the inventory of weapons it would no longer sell off the shelves and destroyed them instead of selling them off.
Powerful lever for companies to pull
One option for companies that wish to send a message on voting rights is to scale back investments in states that enact restrictive voting laws. That would be the corporate equivalent of Major League Baseball's decision to move the All-Star Game out of Atlanta to protest Georgia's law.
"Political leaders move when companies say, 'I'm not going to put my headquarters there because of X, Y and Z.' That sends a signal," said Ballou-Aares, the Leadership Now CEO.
It's a powerful lever for companies to pull because it has a real impact on local economies — but that also makes it risky.
"We're not suggesting a full-scale pullout of companies because that hurts the communities a lot more than the bad laws," said Ballou-Aares.
And such a step opens businesses up to criticism.
After MLB pulled the All-Star Game out of Atlanta, Georgia Governor Brian Kemp attacked the move as one that will harm the same minority businesses slammed by the pandemic.
Boycotts and political retribution
The episode underscores the risk of alienating customers, angering politicians and upsetting shareholders.
Former President Donald Trump called for a boycott of MLB, Delta Air Lines (DAL), Coca-Cola (KO), JPMorgan Chase (JPM), UPS (UPS) and other companies that spoke out on voting rights.
Many companies have little interest in losing customers over political issues. As Michael Jordan famously said decades ago, "Republicans buy sneakers, too."
"They are in the business of selling as much as they can. They want to avoid boycotts and missed opportunities," said Ed Mills, Washington policy analyst at Raymond James.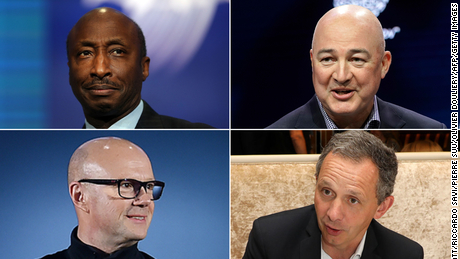 Political backlashes loom, too.
Georgia lawmakers threatened to revoke tax breaks benefiting Delta after CEO Ed Bastian blasted the state's election law. Senate Minority Leader Mitch McConnell warned "corporations will invite serious consequences" for speaking out on voting legislation.
"Politicians can seek retribution in terms of tax policy or regulations. It's a fine line these companies have to walk. This could backfire if they're too aggressive," Valliere said.
Source: Read Full Article