Cryptos Rise Ahead Of Jackson Hole Symposium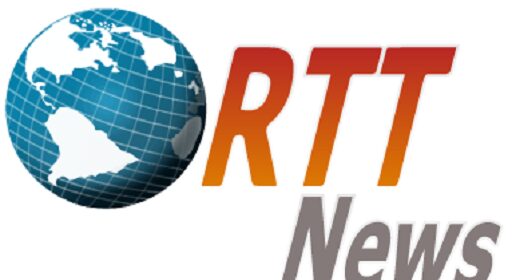 Cryptocurrencies gained around 1.8 percent in the past 24 hours ahead of the Jackson Hole Symposium of central bankers. Markets await monetary policy cues from several speakers including Federal Reserve chair Jerome Powell who is scheduled to speak on Friday.
The Dollar Index, meanwhile, strengthened 0.40 percent overnight to 103.83, versus the previous close of 103.42.
The CME FedWatch tool currently shows a 15.5 percent probability for quarter point rate hike in September versus 12 percent a week earlier.
Overall crypto market capitalization has increased to $1.06 trillion, versus $1.05 trillion a day earlier.
Bitcoin rallied to $26,306.90, adding 1.5 percent in the past 24 hours. BTC, which dominates 48.3 percent of the overall crypto market traded between a high of $26,786.90 and a low of $25,921.30 in the past 24 hours.
Ethereum gained 1.2 percent in the past 24 hours. It is currently changing hands at $1,662.43. Ethereum's dominance of the market is currently at 18.86 percent.
4th ranked BNB (BNB) added 2.7 percent in the past 24 hours. BNB is the highest-ranking crypto to trade with losses on a year-to-date basis, having shed more than 10 percent in 2023.
5th ranked XRP (XRP) edged up 0.4 percent overnight but is yet to recover losses of more than 11 percent incurred over the past week. Despite a partially favorable win in the lawsuit against SEC, the cryptocurrency has gained only 54 percent on a year-to-date basis which is much lower than the year-to-date gains made by Solana (SOL).
7th ranked Cardano (ADA) is trading 2 percent higher on an overnight basis but is still saddled with weekly losses of close to 4 percent.
8th ranked Dogecoin (DOGE) added 0.12 percent in the past 24 hours. DOGE has however dropped 5.9 percent in the past week.
9th ranked Solana (SOL) jumped 4.4 percent overnight and 116 percent over the year 2023.
10th ranked TRON (TRX) is trading 1 percent above the flatline. The cryptocurrency has gained more than 41 percent in 2023.
94th ranked Bone ShibaSwap (BONE) topped overnight price charts with a rally of 16 percent. The fourth most valuable meme-crypto has gained 8 percent over the past week and 59 percent on a year-to-date basis. From among the top 10 cryptocurrencies, only 9th ranked Solana (SOL) has posted better year-to-date gains.
THORChain (RUNE) ranked 63rd overall is the greatest laggard with an overnight decline of 5.8 percent.
Meanwhile, Luxembourg based Bitstamp cryptocurrency exchange has reportedly announced the end of ether staking services in the U.S. amidst regulatory uncertainty.
For More Cryptocurrency News, visit rttnews.com
Source: Read Full Article