Women of Color Consider Joe Biden's VP Pick a Critical Decision, New Research Suggests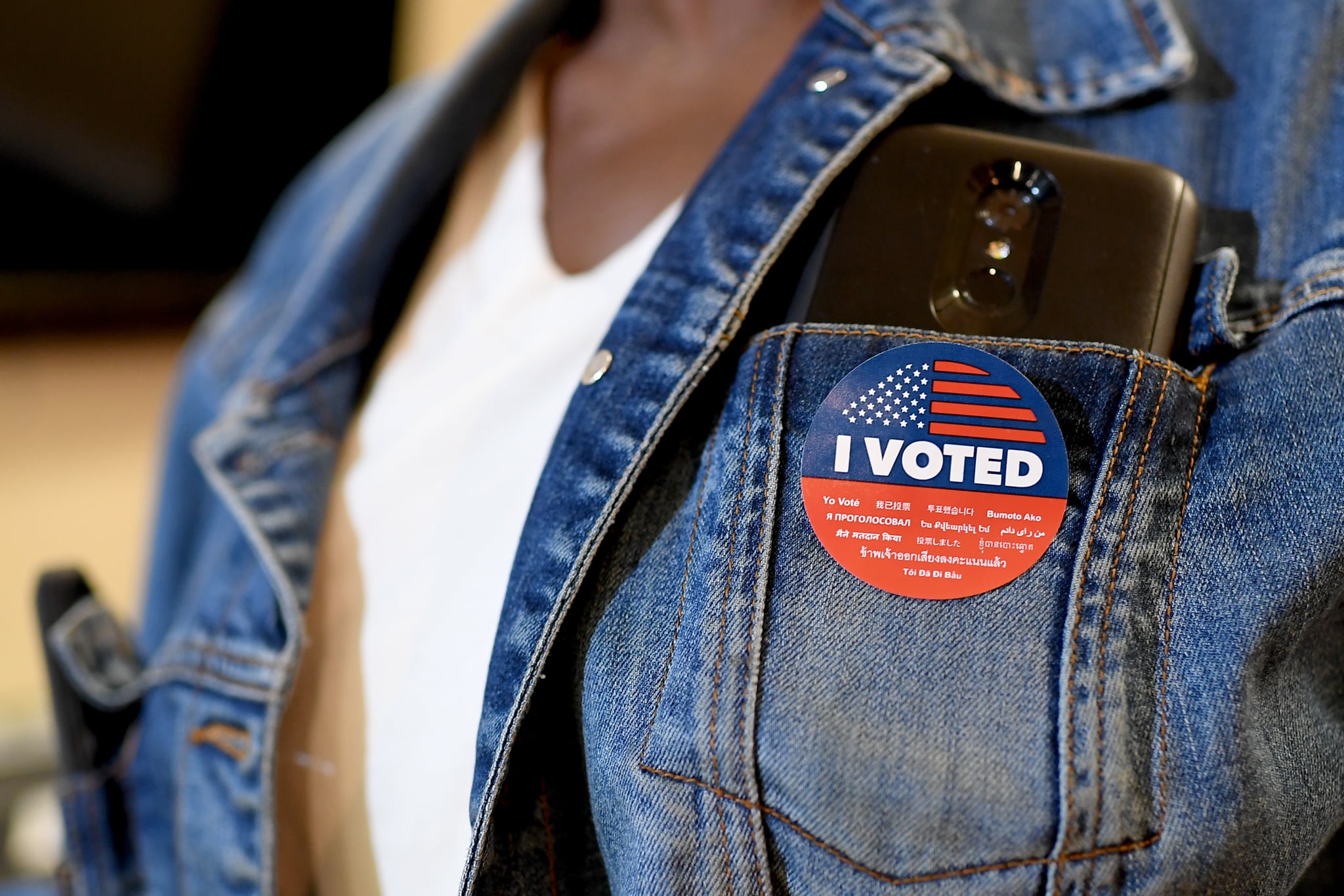 Women of color represent nearly one-third of all eligible women voters in America, giving them considerable power and influence when it comes to the 2020 presidential election. And on Aug. 4, Supermajority, an activist network founded by women leaders including Ai-jen Poo, Alicia Garza, and Cecile Richards, released new research that calls even more attention to this fact. The report digs into how women of color who are also low-propensity voters — in other words, unlikely to vote in an election — view American politics in an era where they are disproportionately being impacted by COVID-19 and racial injustice.
Supermajority's research included perspectives from women ages 18-54 who live in six battleground states. The women interviewed cited a number of reasons they were unlikely to vote in the past, including barriers to voting, a lack of faith in the democratic process, and a general disconnect from politics. But among the notable findings in the research were the fact that many of these women feel newly energized to cast their ballots in 2020 — and evidence that Biden's VP pick stands to have a major impact on the potential voters surveyed.
"The focus group and interview participants were explicitly clear that Biden's VP pick would be a big factor in their decision of whether or not to vote in the 2020 election, making the VP selection crucial for winning the White House and down-the-ballot races," Juanita Tolliver, political director of Supermajority, told POPSUGAR. She added that, among the women surveyed, "their enthusiasm and excitement to vote in 2020 would shoot through the roof" if Biden were to select a woman of color as his running mate.
"I'd like to see someone that complements Joe Biden's inherent blindspots. A person of color, a person of color who is also a woman. Someone whose interests align but also help to challenge Joe Biden," one 26-year-old Black woman said.
Source: Read Full Article