Unknown Chernobyl-hit wasteland of dog-sized nuclear hares and forbidden fruit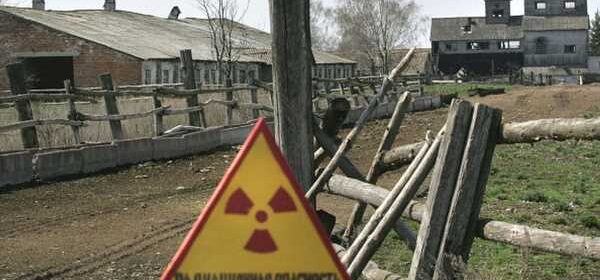 An untouched area of the Chernobyl exclusion zone is home to over-sized animals and 'forbidden fruit'.
The story of the Chernobyl disaster is well known, as the 1986 nuclear power plant explosion saw the area of Pripyat, Ukraine abandoned, as tons of radioactive material was blasted into the air. And while most people are accustomed to seeing famous images of the city, such as the Pripyat Amusement Park Ferris wheel, what's less explored is the Belarus side.
READ MORE: Bored Russian soldiers 'wash hallucinogenic drugs down with vodka' in 'Vegas' trenches
For more interesting news, click here.
And now an explorer, writing for Kremlin-backed Russian media outlet Moskovskij Komsomolets has managed to get inside it as part of an official tour group, and claims that there are "hares the size of giant dogs", as well as many other bizarre things inside the areas called Dronki, Novlyansky, Khoinitsky and Braginsky.
They said: "We saw a hare – it's about the size of a Caucasian Shepherd dog. It was all near some abandoned factory. The bison and the hare immediately ran away, they were afraid of the man. In general, all the animals in the zone are kind of large, but peaceful. There are still wolves, wild boars, deer, and roe deer."
There also appear to be very strict rules about what clothes you're told to wear for the trip, which also involve tourists basically starving themselves for the entire visit . . . which is not always easy.
Mysterious pool 'full of milk' untouched by humans found in cave 700ft underground
The journalist-turned-explorer claims that, because the area has been left largely untouched, there is an abundance of "natural" food all around. Eating it isn't always advised, but sometimes it can't be helped.
They said: "You need to wear tight-fitting clothes to prevent particles from getting on your skin. It is also better not to eat food or drink water in the zone, but many people neglect this rule, since it is very difficult to last almost the entire day without food.
"You can eat something, or you can follow the example of those accompanying you: they eat nothing for the entire eight hours on the road.
Putin's nuclear threat to UK as he claims British special forces are 'playing with fire'
"The funniest thing is that near the Pripyat River there is a table and benches where you can have lunch. There seem to be plans to open a picnic area there in the future, but picking anything in the zone, eating berries or mushrooms, is absolutely forbidden."
The area is now open to tourist groups, but if you decide to sneak in and you're caught, you could end up with a huge find and potential time in a Belarusian jail.
They also claim that the area is filled with "hidden cameras" to crack down on lawbreakers and also "monitor" some of the area's giant animals.
For the latest breaking news and stories from across the globe from the Daily Star, sign up for our newsletter by clicking here.
Source: Read Full Article