Russian soldier arrested 'for raping baby' in Ukraine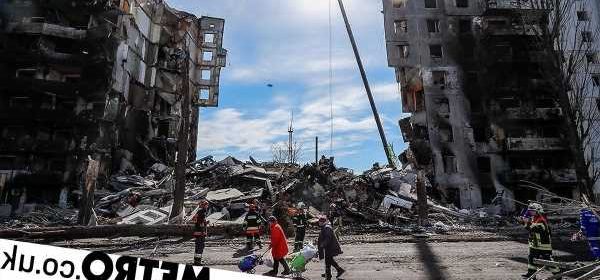 A Russian soldier allegedly filmed himself raping a one-year-old baby in Ukraine and shared the horrific video on social media.
Alexei Bychkov is accused of being the man behind the assault, with reports in the Russian media saying he was detained by local police.
The arrest comes after Lyudmila Denisova, commissioner for human rights in the Ukrainian Parliament, alleged on Saturday that Russian troops have raped children during the war.
In a statement on Telegram, she said a 14-year-old girl in Bucha was raped by five soldiers and as a result is now pregnant.
In another shocking incident, an 11-year-old boy in the same town was also raped in front of his mum, who was tied to a chair and forced to watch.
The ombudswoman added that three soldiers also raped a 20-year-old woman in Irpen.
An earlier statement shared on Friday said Russians had raped a 16-year-old girl and her 78-year-old grandmother in a village in the Kherson region.
'There is no place on earth or in hell where racist criminals can hide from retribution', Ms Denisova said.
She urged victims to report cases of sexual violence by soldiers, no matter how difficult it is, adding that they 'must bear the strictest responsibility'.
On Tuesday, she also revealed further harrowing details of the rape of a woman in the Kharkiv region, who is now undergoing rehabilitation.
Ms Denisova wrote: 'In the Kharkiv region, the Russian occupier raped a 29-year-old woman caring for her immobile mum for more than a week.
'The cases we documented amount to unspeakable, deliberate cruelty and violence against Ukrainian civilians', said Hugh Williamson, Europe and Central Asia director at HRW.
'Rape, murder, and other violent acts against people in the Russian forces' custody should be investigated as war crimes.'
Get in touch with our news team by emailing us at [email protected]
For more stories like this, check our news page.
Source: Read Full Article