Female paedophile groomed and sexually assaulted girl, 12, after meeting her at football game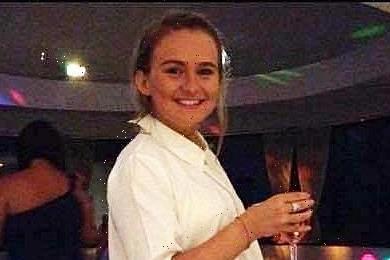 A FEMALE paedophile who groomed and sexually assaulted a 12-year-old girl she met a football game has been jailed for six years.
Ex-NHS worker Rosie Berry, 25, was today branded a "perfect wolf in sheep's clothing" by the victim's trusting mum.
Berry was working in the human resources department at London's Great Ormond Street when she abused the girl – who was not connected to the famous children's hospital.
A court heard she abused her in a bathroom at a kids party and over FaceTime and also sent her sick messages over two years from January 2014 to January 2016.
It emerged after the trial Berry had spent seven months on bail living with her mum who ran a childminding business from her home.
One of her eight pending charges – which she was later found not guilty of – alleged she abused her victim at the childminding house.
The Met police and two courts bailed Berry to live at the address despite a condition ordering no unsupervised access to children.
The victim's mother told the Sun: "We thought we could trust her with our daughter because she was in a position of trust.
"She had a brilliant job at Great Ormond Street Hospital.
"She was quite high in the department. I thought she was responsible.
"But she was a perfect wolf in sheep's clothing. We had so much confidence our daughter was not in danger.
"She worked at a the world's most famous children's hospital and her mother was a childminder.
"It was the perfect camouflage for a paedophile.
"How could the courts bail a paedophile to live in a house full of children? It's disgraceful. Talk about kids in a candy store.
"I fear our daughter is not the only victim."
There is no suggestion of any wrongdoing by the mother.
In April 2015 Great Ormond Street's human resources team tweeted a photo of Berry holding a signed England ladies football shirt.
It read: "Incredibly kind people work here! @rosiebe71511011 who donated a signed england women's team shirt to @GreatOrmondSt."
The hospital said Berry worked for them until January 2016, when she was first arrested for over claims she sent sexual messages to her victim.
She was arrested again in January in 2017 and charged in June.
Woolwich Crown Court heard Berry sent sado-masochistic messages to the schoolgirl and abused her over FaceTime after meeting her in 2014 when she was 12.
She also abused the child after locking her in a bathroom during a friends's party.
She had met her victim through a girl's football team, which has since been disbanded.
Berry was convicted in August after a six-day trial of causing and inciting a child to commit a sexual act, sexual activity with a child and engaging in sexual activity in the presence of a child. She was jailed last month for six years.
Ofsted confirmed her mum Caroline Berry's childminding service was closed down after the NSPCC reported safeguarding concerns to cops in August.
The NSPCC said today: "Berry has been rightly punished for her vile actions and we hope the victim is getting all the support she needs to rebuild her life.
"This case will worry many people and many will question why a suspected child abuser was reportedly bailed to live at a childminding business.
"We need to learn more about what happened in this case.
"All courts must ensure that child safety is at the heart of all of their decisions. Any adult worried about a child can always contact the NSPCC Helpline."
MOST READ IN NEWS
MAJOR SHOCK
New evidence about chief Maddie suspect leaves investigators 'shocked'
Sobbing kids rescued from bus crash with 3 in hospital after 'brakes failed'
Pupil joked about sex with my teacher boyfriend – then I found naked pics
'Vigilante' driver yelled 'what have I done' after hitting man who knifed mum
Great Ormond Street said:  "Ms Berry was employed by the Trust from 2012 to 2016 in an administrative capacity.
"As with all our staff she underwent all necessary and appropriate pre-employment checks."
Scotland Yard said: "As is the case with all investigations where a suspect is granted bail, a risk assessment was completed."
Source: Read Full Article