Boulder crews responding to crash at Colo. 93 and Marshall Road – The Denver Post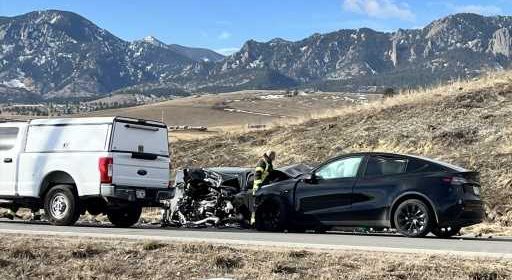 Boulder emergency crews have shut down a portion of Colo. 93 south of the city due to a four-car crash.
According to police radio traffic, the crash occurred at about 9:20 a.m. Tuesday near the intersection of Colo. 93 and Marshall Road.
Boulder police have tweeted that Broadway is shut down at Greenbriar Boulevard, while police radio traffic indicated county units were shutting down northbound Colo. 93 at Eldorado Springs Drive.
Police said there were serious injuries but did not say how many people were injured or how the crash may have occurred.
Colorado State Patrol will be the investigating agency.
Source: Read Full Article