White House announces sale of additional 20 million barrels of oil from Strategic Petroleum Reserve
video
FOX Business Flash top headlines for July 26
Check out what's clicking on FoxBusiness.com.
The White House announced Tuesday that the Department of Energy will be issuing a notice to sell 20 million more barrels of oil for the Strategic Petroleum Reserve as part of the Biden administration's effort to bring gas prices down.
This makes the fifth such sale that President Biden has authorized. The White House continued to blame "disruptions posed by Russia's invasion" for the high prices while claiming that the Biden administration's actions are making a tremendous difference.
"In fact, the Department of the Treasury estimates that as a result of these drawdowns both domestically and internationally, the price at the pump for Americans is up to about 40 cents per gallon lower than it otherwise would have been," the White House said in its announcement.
While gas prices are down significantly since a recent national average price of more than $5 per gallon in June, the average as of Tuesday was still $4.327, compared to $3.156 from one year ago, and approximately $2.39 when Biden first took office in January 2021.
BUTTIGIEG HIGHLIGHTS DECLINING GAS PRICES AFTER SUGGESTING THEIR RISE WAS GOOD FOR TRANSITIONING TO EVS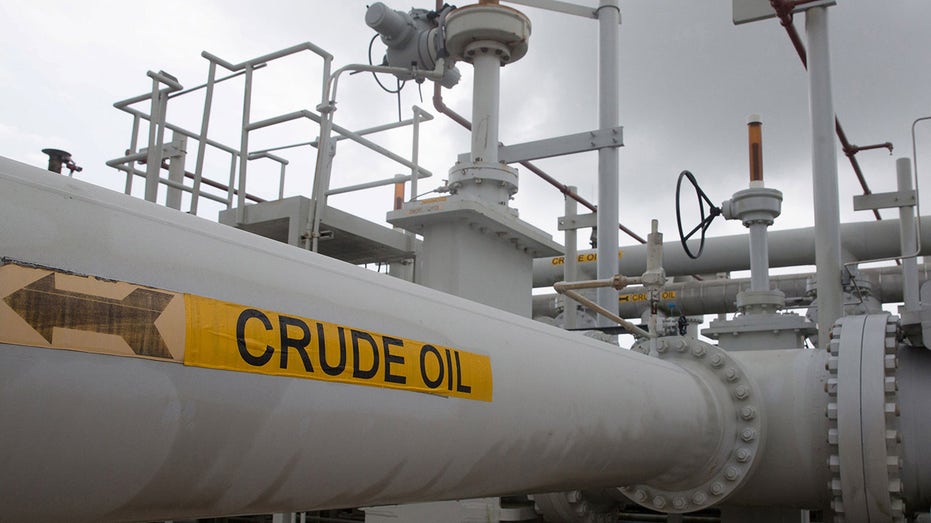 A maze of crude oil pipes and valves is pictured during a tour by the Department of Energy at the Strategic Petroleum Reserve in Freeport, Texas, on June 9, 2016. (Richard Carson / Reuters Photos)

Republicans slammed the White House after previous sales from the Strategic Petroleum Reserves after it was made known that millions of barrels were being sent to European and Asian countries, including China.

"The American people deserve answers as to why our emergency energy reserves are being sent to foreign adversaries like the Chinese Communist Party, compromising our energy security and national security," House Energy and Commerce Committee Ranking Member Cathy McMorris Rodgers told Fox News Digital in a statement.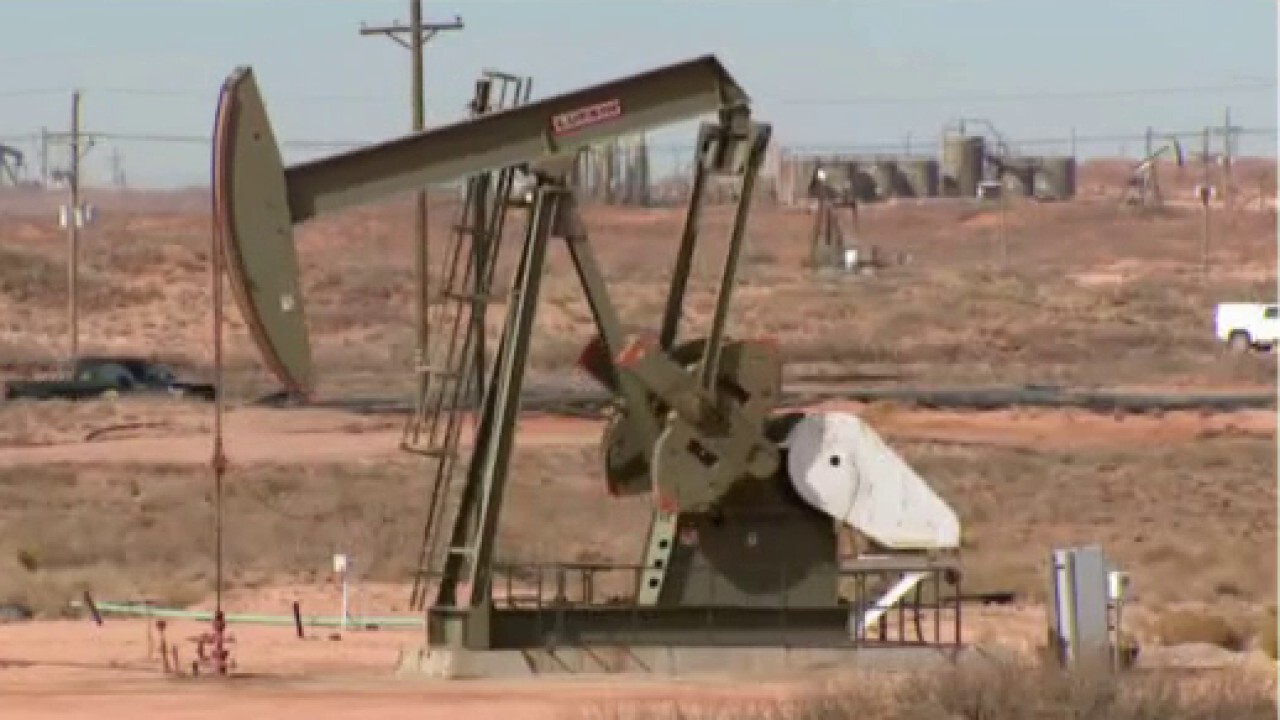 video
Biden announces release of oil from Strategic Petroleum Reserve
Navellier & Associates founder Louis Navellier warns the plan is not a long-term solution to addressing soaring gas prices.

FALLING GAS PRICES COULD 'STALL OUT' DUE TO CERTAIN FACTORS, GASBUDDY ANALYST WARNS

The White House also announced that the Department of Energy is proposing a rule change regarding how the federal government acquires oil for the strategic reserve. The new rule, if adopted, would permit fixed-price contracts as well as index-price contracts. The current rule requires purchase prices to be set by a price index, with the price paid being based on market prices at the time of delivery.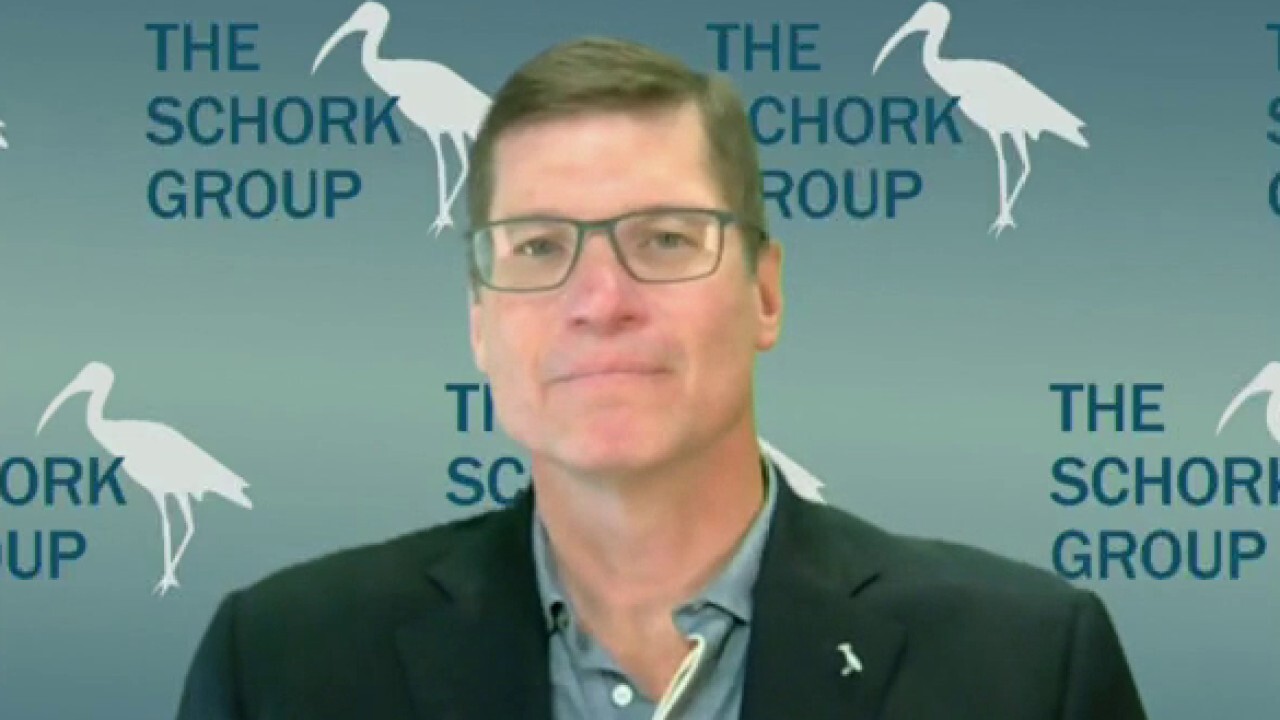 video
Gas prices starting to show US in 'mild recession': Oil analyst
The Schork Group principal Stephen Schork argues 'the more severe the recession is, the greater that pull on price will be.' 

GET FOX BUSINESS ON THE GO BY CLICKING HERE

"This proposal, if finalized as proposed, would encourage near-term production, promote market stability, and put the federal government in a better position to respond to future market volatility," the White House said.

Fox Business' Thomas Catenacci contributed to this report.

Source: Read Full Article