War, Weapons and Conspiracy Theories: Inside Airman Teixeira's Online World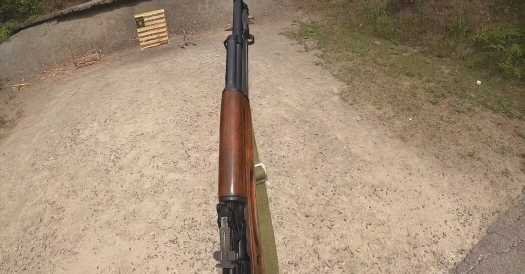 Jack Teixeira, the Air National Guardsman implicated in a vast leak of classified documents, was fixated on weapons, mass shootings, shadowy conspiracy theories — and proving he was in the right, and in the know.
Even as he relished the respectability and access to intelligence he gained through his military service and top secret clearance, he seethed with contempt about the government, accusing the United States of a host of secret, nefarious activities: making biological and chemical weapons in Ukrainian labs, creating the Islamic State, even orchestrating mass shootings.
"The FBI and other 3 letter agencies contact these unhinged mentally ill kids and convince them to do mass shootings," Airman Teixeira, 21, wrote in an online chat group, sharing a debunked conspiracy theory after a gunman killed three people at a mall in Indiana last summer.
In messages posted on Discord, a social media platform popular among gamers, Airman Teixeira claimed that the 20-year-old gunman behind the rampage at Greenwood Park Mall was one of many mass shooters groomed by the American government as part of a secret plot "to make people vote for" gun control.
The posts are part of a huge trove of previously unreported chat logs obtained by The New York Times. The Discord server, exclusively reviewed by The Times, is one of at least two in which Airman Teixeira shared U.S. intelligence on Ukrainian readiness, battlefield commands from the Kremlin and secret arms shipments by American allies, along with reports of internal friction on all sides. The airman, who was charged with two counts related to the unauthorized handling of classified materials, could face 25 years in prison for his involvement in the leak.
The new messages from Airman Teixeira, more than 9,500 in all, leave many questions unanswered about his motivations, but they fill in substantial gaps left by court filings and offer important clues about his mind-set. He seems to have seen himself, in a sense, as the author of an insider newsletter founded to educate his online friends — not a whistle-blower plotting a grand exposé of government secrets.
"As of now Ukraine has ordered the US biolabs it still has to destroy all of the dangerous pathogens they hold," he wrote in March last year. "We got a comm interception from high ranking commanders stating that Russia was going to start trying to take them."
The messages bristle with bravado and contradictions, none more baffling than his concurrent admiration and suspicion of government, especially for the "3 letter agencies," such as the C.I.A. and F.B.I., which he believed were engaged in myriad plots.
"Isis was an org started by turkey, israel and the US," he wrote in July. "They needed to destabilize the middle east some how and all had enemies…how do you do that? make a terror org and fund the shit out of it."
Still, Airman Teixeira appeared to take pride in working at a secure facility on a military base on Cape Cod, in Massachusetts, that he called "the box," and he loved using jargon that signaled his top secret clearance. So frequent were his leaks of intelligence gathered by government agencies that his Discord friends called him "intel man" and "3 letter man," and he seemed to revel in their approval.
And while he adopted the role of a neutral war analyst with his Discord group — meticulously ferreting out casualty numbers and tank losses — he frequently parroted pro-Russian reports he found on the popular messaging app Telegram, and consistently minimized Moscow's setbacks.
Airman Teixeira started posting messages on the server on the eve of the Russian invasion of Ukraine, and group members were intensely curious about the intelligence he provided.
The server has about 600 members from at least 25 countries, according to their online profiles, and remained active as recently as last week.
Many of Airman Teixeira's messages were deleted from the server shortly before his arrest in April, including photographs of top secret intelligence documents. But his thousands of posts dating back to 2021 that remained provide a granular view of the airman in his own words.
It is hard to pin down Airman Teixeira's ideology from his messages. Many are consistent with someone who is right of center, but he accuses Republicans of funding "terrorist organizations" and starting "20 year long wars."
"Both parties," he wrote in July, "drink the same blood," adding that "both have called drone strikes on hospitals lol." (The airman did not point to specific incidents in making his assertion.)
His politics seem to be dominated by his vehement opposition to firearms restrictions — criticizing former Presidents Bill Clinton, Ronald Reagan, George H.W. Bush, George W. Bush and Donald J. Trump for passing various gun control measures.
Federal prosecutors, in an 18-page memo calling for Airman Teixeira's indefinite detention, cited his arsenal and "troubling" history of violent remarks and racial threats dating back to high school. The filing also included excerpts from social media chats from 2022 and 2023. In one, prosecutors say, Airman Teixeira expressed a desire to kill a "ton of people" and cull the "weak minded." In another, he described an "assassination van" that could be used to cruise around killing people.
A representative for Airman Teixeira's family declined to comment, and his court-appointed lawyer did not respond to a request for comment.
The posts might be the hyperbolic utterances of a young man immersed in first-person shooter and war-themed video games, and the materials reviewed by The Times do not explicitly indicate that he was planning acts of violence.
But in chat logs analyzed by The Times, the airman posted multiple videos of himself firing various rifles. In one target practice session in February, he shot a Soviet-designed semiautomatic rifle from the bed of a truck. Days before, according to the prosecutors' filing, he solicited advice about firing an AR-style rifle "out of an suv" in "a crowded urban or suburban environment."
Posts reviewed by The Times indicate that Airman Teixeira claimed to have at least 16 firearms over two years. The airman posted about six new guns in February and March alone, suggesting he was acquiring weapons shortly before his arrest.
Screenshots of Airman Teixeira's posts on the social media platform Discord that featured newly acquired weapons in February and March, including an AR-15, a Glock and an antique German rifle.

One Discord user who frequently communicated with Airman Teixeira told The Times in text messages that the airman claimed to have been stockpiling weapons and military gear. The user, who spoke on the condition of anonymity, said the airman had discussed various ambitions, including plotting to confront protesters during the 2024 presidential campaign, hog hunting in rural New England and modifying vehicles that could be outfitted with weapons.

The user was not certain if Airman Teixeira intended to carry out any of the plans.

His messages show a clear fascination with mass shootings, and at times, he adopted the same sense of detachment that he exhibited in posts about the war in Ukraine, focusing more on gear than on the human toll of their use.

"I think analyzing mass shootings is cool. And fun," he wrote on Sept. 5, 2022, during an exchange about similarities among shooters in Uvalde, Texas and Buffalo.

In October, when another user posted a video of a police officer being fatally shot during a traffic stop, Airman Teixeira responded, "one of my favorite shooting vids." He was not interested in the circumstances of the shooting, saying he was trying to examine the firearms used in the encounter.

In a series of posts last summer, Airman Teixeira said the cost and sophistication of firearm kits used by gunmen in mass shootings suggested they had been supplied by the government. He also claimed he had received tips from co-workers in intelligence who had advance knowledge of mass shootings. On one Sunday in June, for example, he wrote: "theres going to be another shooting this wednesday. possible smaller one on monday."

Several members of the chat group also echoed this conspiracy theory and put stock in Airman Teixeira's predictions, none of which came true.

From his long trail of posts, Airman Teixeira seemed to relish showing his friends on Discord that he was privy to materials unavailable to the general public.

On Feb. 24, 2022, the day Russia invaded Ukraine, members of the group were ribbing the airman, saying he had shared old open-source material anyone might pull from Twitter. The next night, he gave his first glimpse of insider access.

"Saw a pentagon report saying that ⅓rd of the force is being used to invade," he wrote.

It failed to impress. On Feb. 26, he was more overt. "I have a little more than open source info," he noted in a message about Russian thermobaric rocket launchers. "Perks of being in a USAF intel unit." By Feb. 27, his friends were showing him more respect — and he rewarded them by posting a report on Russia's naval landing near Mariupol, saying that he had received the information from a work colleague whom he called his "intel homie."

As the leaks earned him cachet in the group chat, he grew bolder, posting transcripts of portions of intelligence documents, even as he delighted in making predictions based on inside information about the conflict.

Airman Teixeira often used his phone to write his intelligence updates from the base. In one 550-word message in March last year, Airman Teixeira detailed war casualties, a Ukrainian strike on a Russian ammunition depot and Turkey's decision not to send S-400 air defense systems to Ukraine, among other things.

"Whew that was a lot to type" on a phone, he wrote.

His posts indicate he was aware his leaks could lead to serious punishment. When one member asked in March last year, "can you post any document regarding the losses or are they sekrit," the airman replied, "If I want to go to jail for the rest of my life yeah."

One Discord user, who asked to be identified by his username, the Mighty Dink, said on Facebook Messenger that he had warned the airman of the repercussions of sharing sensitive information: "a few of us said be careful," he wrote, "but you cant help those that don't want to be helped."

Another person, who goes by the username Zhyopnik and who is a college student in Minnesota majoring in Russian and Eastern European studies, said that he had worried where the leaked documents would end up, "especially when you're posting in servers with international communities."

Ultimately, however, Airman Teixeira seemed to assume that the members of an online chat group would do something he was unwilling to do: keep a secret.

In March, when the documents he leaked started to circulate beyond his Discord chat groups, Airman Teixeira announced he would no longer be posting his intelligence updates on Ukraine, citing not the dangers but the burdens of his second job.

"Basically I don't want to cover the war anymore, it burned me out a lot," he wrote on March 19, less than a month before his arrest.

He added a caveat.

He would still field information requests through direct messaging.

John Ismay, Haley Willis and Jay Senter contributed reporting.

Source: Read Full Article