US Signs Civil Nuclear Cooperation Agreement With Philippines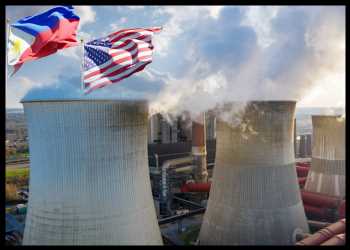 The United States and the Philippines signed a civil nuclear cooperation agreement.
Commonly known as a "123 Agreement," the key deal was signed at the Asia-Pacific Economic Cooperation (APEC) Summit in San Francisco.
Upon entry into force, the agreement will facilitate and enhance the two allied nations' cooperation on clean energy security. The signing of this agreement marks the successful culmination of the negotiation process launched by Vice President Kamala Harris during her visit to the Philippines in November 2022.
This agreement lays out a comprehensive framework for peaceful nuclear cooperation between the Philippines and United States based on a mutual commitment to nuclear nonproliferation.
Under this deal, the United States can transfer nuclear equipment and material for peaceful uses to the Philippines. With access to U.S. material and equipment, the U.S. and the Philippines will be able to work together to deploy advanced new technologies, including small modular reactors, to support climate goals as well as critical energy security and baseload power needs within the Philippines, the State Department said.
This agreement also establishes nonproliferation criteria that both governments must uphold such as observing specific standards for covered items used in civil nuclear energy programs, including International Atomic Energy Agency safeguards; physical protection of covered items; and limitations on enriching, reprocessing, and transferring specific items without the other Party's consent.
Source: Read Full Article