US, allies accuse Russia of using UN Security Council to 'launder' disinformation on Ukraine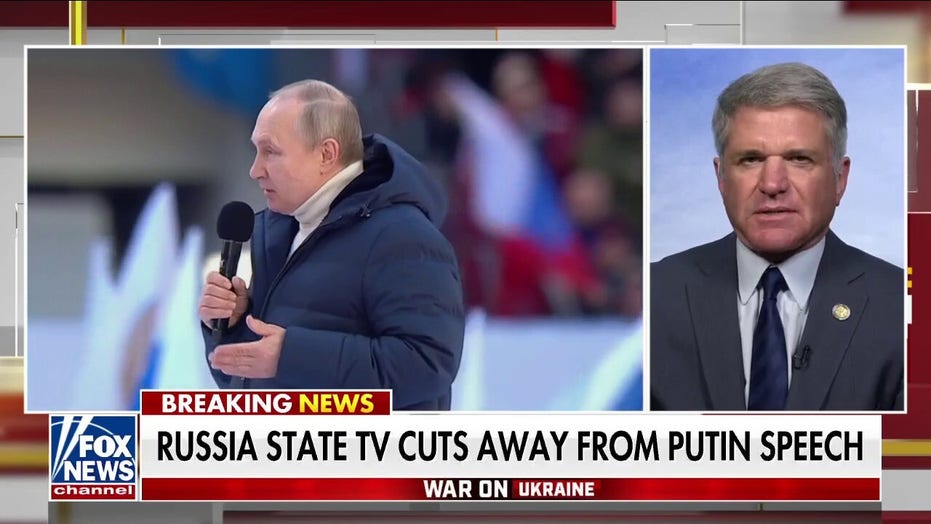 Rep. McCaul: Putin is lying to the Russian people and his soldiers
Rep. Michael McCaul, R-Texas joins 'The Faulkner Focus' to discuss US military response to Russia.
The United States and its allies on Friday accused Russia of using the U.N. Security Council to attempt to "launder" disinformation and conspiracy theories as Moscow's representative accused the U.S. of engaging in biological weapons projects in Ukraine.
"This morning, Russia is once again attempting to use this Council to launder its disinformation, spread its propaganda, and justify its unprovoked and brutal attack on Ukraine," a joint statement by the U.S., Albania, France, Ireland, Norway and the United Kingdom said. "We know this because it's a well-worn playbook. Just one week ago, they convened the Council under precisely the same pretenses, and we heard a litany of bombastic and preposterous lies."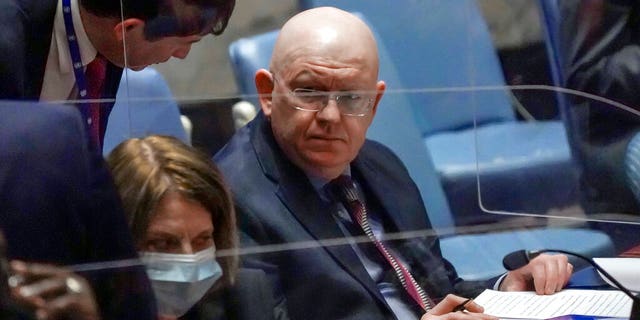 Russia Ambassador Vassily Nebenzia, right, confers during a meeting of the United Nations Security Council on the humanitarian crisis in Ukraine March 17, 2022, at U.N. headquarters. 
(AP Photo/Bebeto Matthews)
The statement said that the claims are "designed for one purpose: to deflect responsibility for Russia's war of choice and the humanitarian catastrophe it has caused."
Russian Ambassador Vassily Nebenzia accused the U.S. of helping the Ukrainian ministry of defense to create components for the biological weapons to the tune of $32 million funded by the Pentagon.
The U.K. was similarly blunt, calling the Russian claims "nonsense."
"Today's charade is really not worthy of a permanent member of the UN Security Council. The only thing this Council needs to hear from the Russian Federation…is that Russian troops are leaving Ukraine," Ambassador Barbara Woodward said.
Fox News' Ben Evansky contributed to this report.
Source: Read Full Article