Starbucks pressured to keep toilets open to public by restroom nonprofit: 'Let the people go!'
video
Starbucks employees want 'more of a say' in the workplace: Shift supervisor
Starbucks Genese St. shift supervisor Caroline Lerczak on forming the first Starbucks union in the U.S.
An independent, 501(c)(3) nonprofit that advocates for accessible, sanitary public restrooms urged Starbucks on World Toilet Day last week to keep its bathrooms open for everyone, including non-customers.
The American Restroom Association (ARA) is campaigning to "let the people go!'' after Starbucks CEO Howard Schultz floated the idea in June of banning people who don't purchase anything from store facilities, according to The Guardian.
Stocks in this Article
ARA, whose website cites its goal as "nothing less than a full-scale toilet transformation in this country," urged the coffee chain against recent rhetoric from Schultz, who told The New York Times in June that the company might rethink its open-door bathroom policy, explaining how it is "an issue of just safety."
"We have to harden our stores and provide safety for our people," Schultz said.
STARBUCKS ATTENDANCE DECLINES IN WAKE OF OPEN-BATHROOM POLICY: STUDY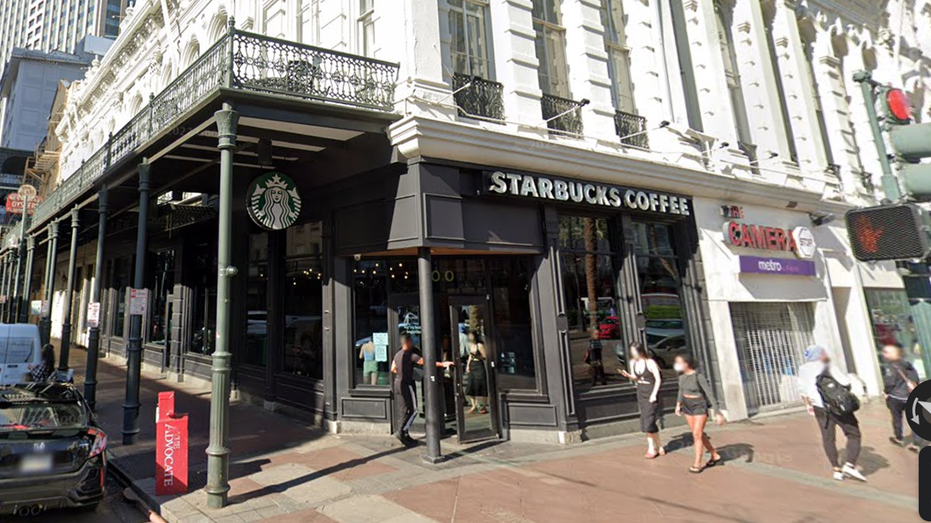 Exterior view of Starbucks location on Canal Street in New Orleans, Louisiana. (Credit: Google Maps / Google Maps)

Starbucks initiated its open bathroom policy in 2018 following the arrest of two Black men who refused to leave a Starbucks location in Philadelphia after being denied access to the store's bathroom because they had not bought any merchandise.

Following backlash from the incident, former Starbucks CEO Kevin Johnson apologized and ordered all Starbucks locations shut nationwide for a day so that employees could undergo anti-bias training.

Starbucks' open-bathroom policy has hindered traffic to the shops, as research suggested people were less inclined to visit the coffee chain because of its overcrowded lounges and bathrooms, according to a study conducted in 2019.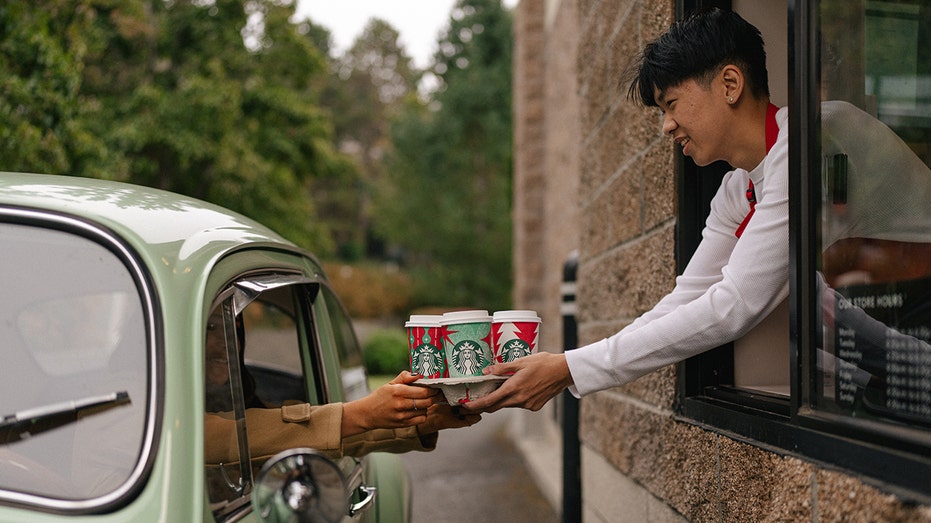 Coffee Quality Technician Kekoa Farleigh roasting coffee beans in the back room of the cupping room at the Starbucks Support Center in Seattle, WA. (Starbucks)

A Starbucks spokesperson told The Guardian that "no changes to our bathroom policy have been made."

STARBUCKS PROJECTS DOUBLE-DIGIT REVENUE GROWTH AS IT 'REINVENTS' ITSELF

"Our local leaders have a number of options at their disposal to support our Third Place Policy, which includes the ability to modify store operations and restroom access, following local jurisdiction laws where applicable," the spokesperson added.

The ARA maintained that some Starbucks stores are restricting their bathrooms to paying customers, according to the outlet.
The "Siren" logo hangs outside a Starbucks Coffee shop, Wednesday, July 14, 2021, in Boston, Massachusetts. (AP Photo/Charles Krupa / AP Newsroom)

"The problem is there aren't any other choices," ARA president Steve Soifer told The Guardian. "Try to find city-built public toilets in New York City, they're virtually non-existent."

The ARA made their recommendation to mark last Friday's World Toilet Day, which was begun by the United Nations in 2013 in response to the worldwide sanitation crisis.

CLICK HERE TO READ MORE ON FOX BUSINESS

Starbucks did not immediately respond to a request for comment from FOX Business.

FOX Business' Stephanie Pagones contributed to this report.

Source: Read Full Article