Slimmed-down crypto legislation coming in April: senators Lummis, Gillibrand
video
Is anyone investing in cryptocurrency anymore?
Primetime Partners co-founder and Chairperson Alan Patricof provides insight on investing and cryptocurrency and the push for electric vehicles on 'The Claman Countdown.'
Senators Cynthia Lummis of Wyoming and Kirsten Gillibrand of New York are seeking to introduce to the Senate a "slimmed-down" but "stronger" iteration of their prior cryptocurrency legislation. 
They are "looking at" mid-April to introduce the new version of the Responsible Financial Innovation Act, Lummis said Thursday at the Milken Institute's Future of Digital Assets Symposium in Washington, D.C. 
The Republican senator, who described it as being "slimmed down" and "better looking," said they are tweaking some of the definitions.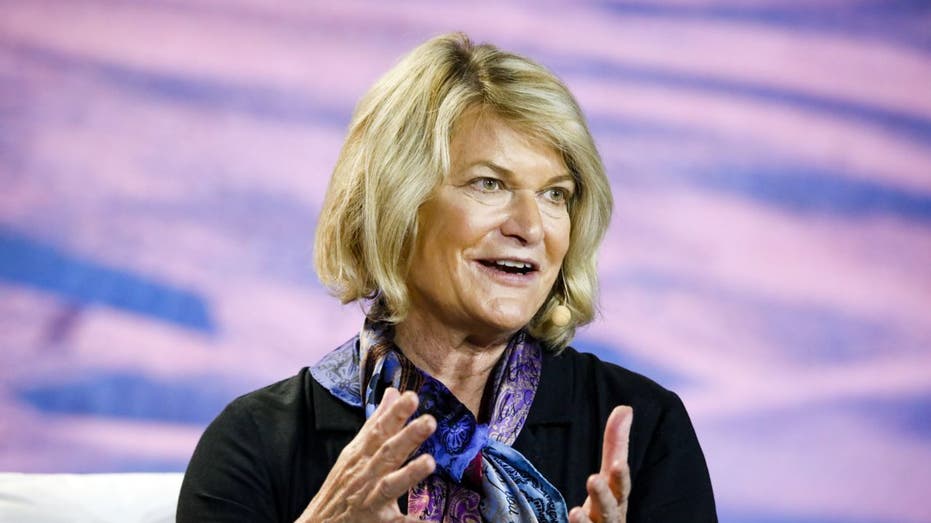 Sen. Cynthia Lummis, a Republican from Wyoming, speaks during the Bitcoin 2021 conference in Miami, Fla., June 4, 2021.  (Eva Marie Uzcategui/Bloomberg via Getty Images / Getty Images)

They have been working with the Securities and Exchange Commission (SEC) to "address some of their concerns that there might be some unintended consequences to some of the definitions," according to Lummis.

CRYPTOCURRENCY CONSUMER ADVOCACY GROUP RALLIES RETAIL INVESTORS TO PUSH BACK ON SEC CRACKDOWN

She and Gillibrand have also been trying to tackle some regulatory and industry concerns on clarifying certain areas, Gillibrand said during the panel they shared.  

The crypto legislation was first introduced by the two senators in the summer with the aim of creating a "complete regulatory framework for digital assets that encourages responsible financial innovation, flexibility, transparency and robust consumer protections while integrating digital assets into existing law," according to a joint press release put out at the time. 

The bill was subsequently referred to committee, according to Congress.gov.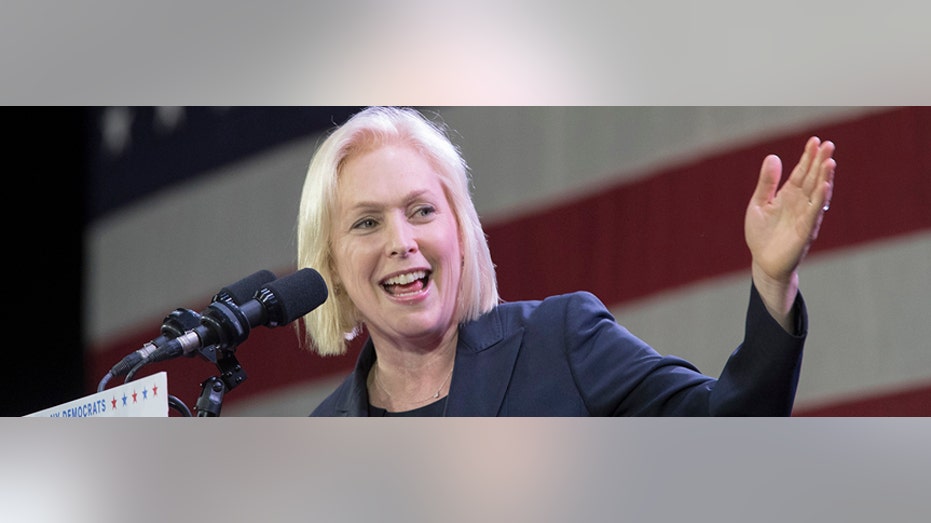 In this Nov. 6, 2018, file photo, Sen. Kirsten Gillibrand speaks to supporters during an election night watch party in New York. (AP Photo/Mary Altaffer)

STABLECOINS ATTRACT SCRUTINY IN SEC'S DRIVE TO CONTROL CRYPTO

The senators also offered some glimpses into what the new version of the bill could look like this time around.

Gillibrand said they are aiming to "build out" a regulatory framework she said had been left for study in the initial version and to do a "deep dive" on stablecoin rules. There are considerations to, among other things, potentially expand on decentralized finance, also known as DeFi, in the bill, according to the Democratic senator.

The bill will be "stronger," Gillibrand said, and will "address some of the things that happened with FTX so that it's very clear if that was registered as a U.S. company, what it would have had to do and why consumers would not have been so harmed."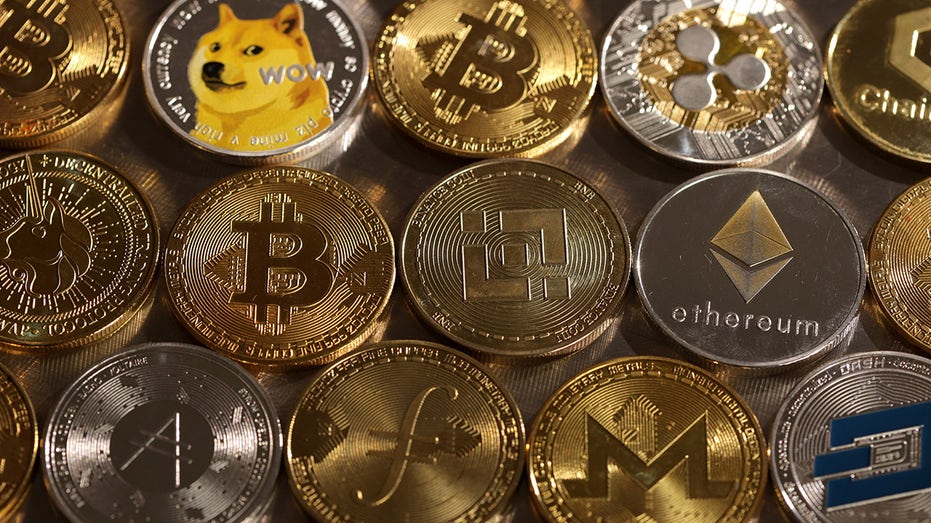 Representations of cryptocurrency Aug. 10, 2022. (REUTERS/Dado Ruvic/Illustration / Reuters Photos)

FTX CO-FOUNDER NISHAD SINGH PLEADS GUILTY TO FRAUD CHARGES

FTX, once one of the largest cryptocurrency exchanges and valued at $32 billion, filed for Chapter 11 bankruptcy in November. Founder Sam Bankman-Fried awaits trial on a dozen criminal charges stemming from the firm's rapid collapse.

Lummis said during Thursday's panel she and Gillibrand were "working closely" with each other as well as with the House of Representatives and some other senators.

Source: Read Full Article