PM faces judgment day in hours as rebel Tory MPs plot next leadership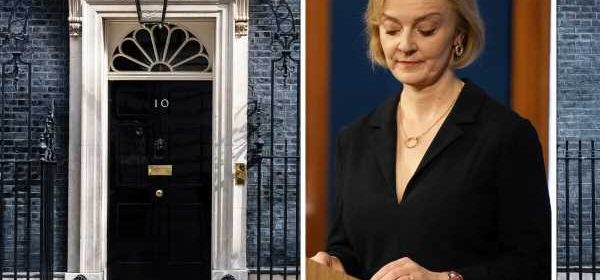 Liz Truss has had a fast 'fall from grace' says David Maddox
We use your sign-up to provide content in ways you've consented to and to improve our understanding of you. This may include adverts from us and 3rd parties based on our understanding. You can unsubscribe at any time. More info
Tory MPs are calling for a new selection process to pick the next Tory leader. The change to the party's rules would mean party members could be barred from picking the next leader while the Conservatives are in office. MPs have stepped up their calls for the Prime Minister to step aside over the weekend while US President Joe Biden calling Ms Truss's economic vision a "mistake". One Tory backbencher told the Telegraph: "We are dead anyway at the next election – but it will be terminal death if we go to the party. The public will never forgive us if we faff around with this." Meanwhile, Jamie Wallis became the third Tory MP to publically call for Ms Truss to resign from the top job. He joins Andrew Bridgen and Crispin Blunt, who also called for the Prime Minister's resignation "now".
FOLLOW BELOW FOR UPDATES…
Chancellor to make emergency statement
The Chancellor will outline his economic plans this morning, two weeks earlier than expected.
The Treasury said the move – following talks over the weekend between Mr Hunt and Prime Minister Liz Truss – was designed to "ensure sustainable public finances underpin economic growth".
Jeremy Hunt will deliver part of his medium-term fiscal plan before the fill plans are released on October 31.
Good morning
Good morning I'm Francesca Edwards, I'll be bringing you all the latest developments on Liz Truss's premiership. Please feel free to get in touch with me as I work if you have a story or tips to share! Your thoughts are always welcome.
Email: [email protected]
Twitter: @FrankieLEdwards
Source: Read Full Article