COVID relief money targeted for use by cities to fund reparations programs
video
US cities push reparations using COVID dollars
FOX Business' Grady Trimble has the details from Capitol Hill on 'Varney & Co.'
A growing list of municipalities across the U.S. are looking to set up reparations programs for Black residents, and some of them are considering using COVID-19 relief funds to pay for the initiatives.
Critics argue using funds from the American Rescue Plan (ARP) to bankroll social justice initiatives are a misuse of federal taxpayer dollars, but proponents are defending the use of pandemic money as a way to reduce disparities when it comes to housing and narrowing the wealth gap.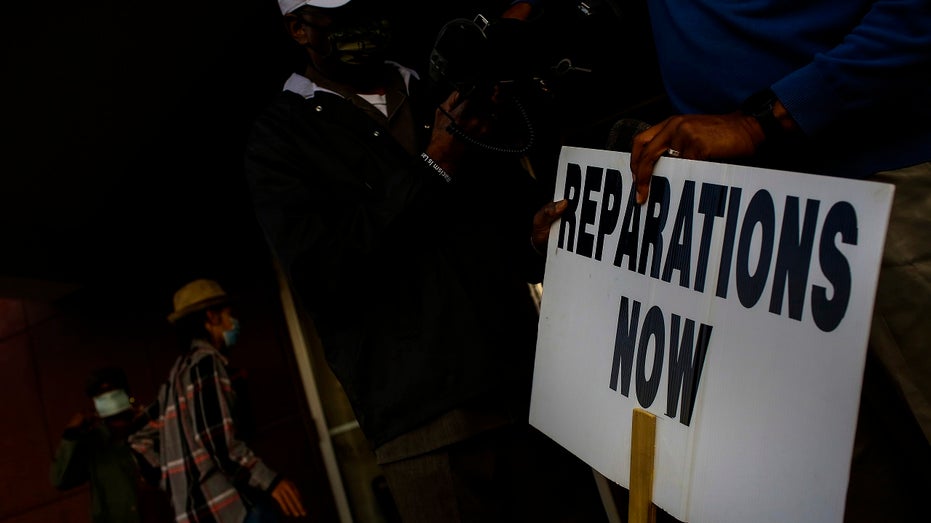 Vernon AME Church pastor Robert Turner holds a reparations now sign after leading a protest from City Hall back to his church in the Greenwood neighborhood on November 18, 2020 in Tulsa, Oklahoma. A growing number of municipalities in the U.S. are co (Photo by Joshua Lott/The Washington Post via Getty Images / Getty Images)

FOX Business identified at least ten cities, states and counties that have recently considered using some sort of reparations programs. Of those, at least two are proposing using ARP funds to pay for them.

Providence, Rhode Island, has already dedicated $10 million in pandemic relief toward creating the Providence Municipal Reparations Commission to address "racial equity." The commission stopped short of recommending cash payments to residents of color impacted by slavery, as reparations are typically defined. Instead, it said reparations are any measures that close the "present-day racial wealth and equity gaps." 

FORMER MISSISSIPPI PRISON GUARD SENTENCED TO 3 YEARS PROBATION FOR COVID RELIEF FRAUD

Now, officials in Shelby County, Tennessee – which includes Memphis – will vote Tuesday on whether to spend $5 million in pandemic relief money to study the possibility of a longer-term reparations program.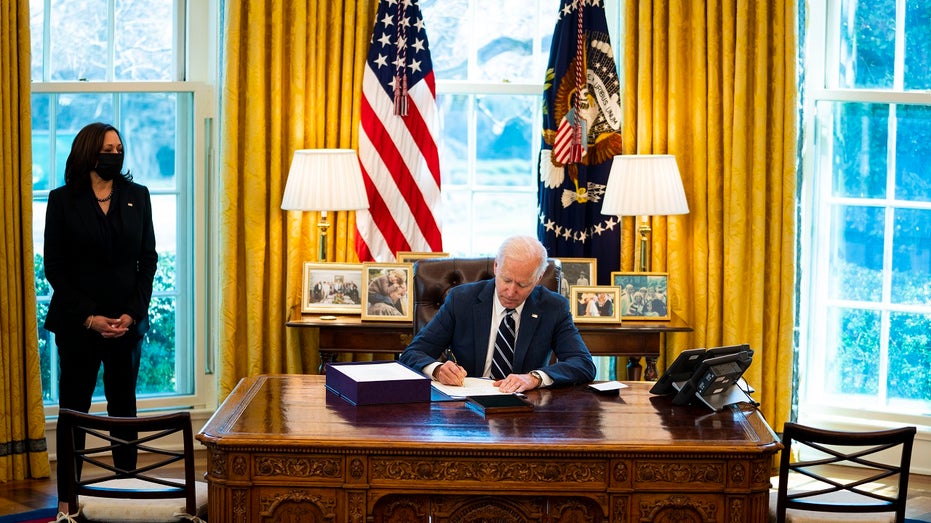 Vice President Kamala Harris looks on as President Biden signs the American Rescue Plan into law in the Oval Office of the White House on March 11, 2021 in Washington, DC. Some U.S. cities want to use funds from the $1.9 trillion COVID relief bill to (Photo by Doug Mills-Pool/Getty Images / Getty Images)

Commissioner Edmund Ford Jr., who is co-sponsoring the proposal, defended the use of ARP funds for the program, telling FOX Business in a statement that "the negative impacts of the pandemic include assistance to households and communities while promoting affordable housing, assistance to small businesses and nonprofits."

Ford reiterated to Forbes, ""This is not going to be a process that is issuing checks to Black people in Shelby County," adding that the "process of community reparations provides an ecosystem to intentionally track and promote Black wealth while providing access to assets and infrastructure." 

AOC ALLEGES 'RANK PARTISANSHIP' IN REPUBLICAN COVID FRAUD INVESTIGATION, COMER RESPONDS

But some in Congress say using pandemic relief for reparations is a misuse of taxpayer dollars.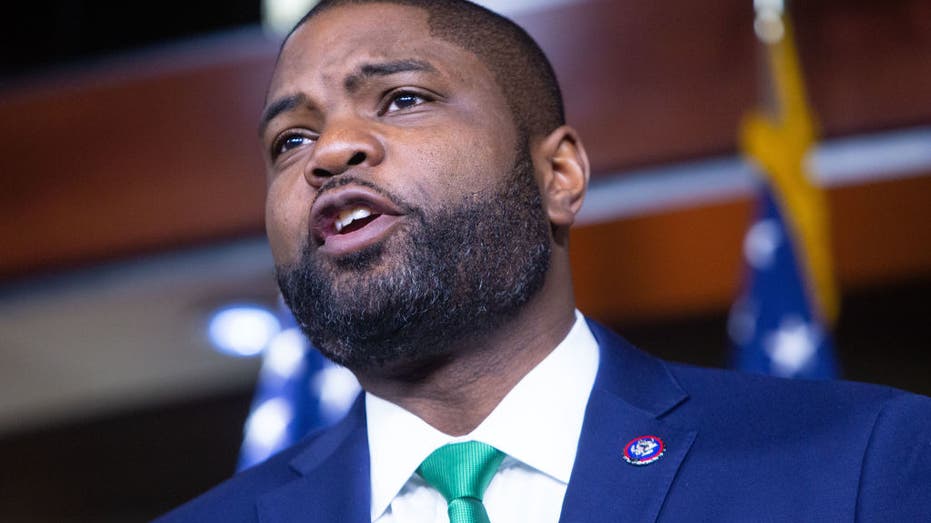 Rep. Byron Donalds (R-FL) speaks at the U.S. Capitol on November 2, 2021, in Washington, DC. Donalds says it is "outrageous" that cities would use pandemic relief funds to pay for reparations programs. (Allison Shelley / Getty Images)

GET FOX BUSINESS ON THE GO BY CLICKING HERE

"There are wide disagreements on this topic," Rep. Byron Donalds, R-Fla., told FOX Business. "To use pandemic spending on something that Congress did not vote for and approve…for localities to say that they're going to basically re-purpose the funds for this, for me, this is outrageous and should not occur."

FOX News' Jessica Chasmar contributed to this report.

Source: Read Full Article