Cleverly told to get tough with Chinese as he visits the Communist superpower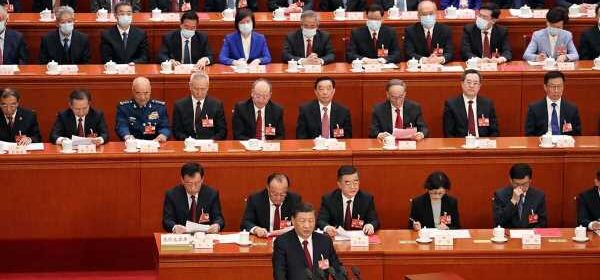 He has promised to raise concerns over human rights, the dispute with Taiwan, and the treatment of Hong Kong during his visit.
Mr Cleverly will also press Beijing to lift sanctions on British MPs.
The visit comes amid speculation that Rishi Sunak will hold face-to-face talks with Chinese President Xi Jinping at next month's G20 summit.
But the visit will be closely watched by China hawks on the Conservative benches, who have grave security concerns about Beijing's increasing power and accused the Government of an approach resembling the appeasement of Nazi Germany.
Former Tory leader Sir Iain Duncan Smith said it was the latest stage of "Project Kowtow".
Don't miss… Outrage as Britain hands China almost £50million in foreign aid
Sir Iain, one of the MPs hit by Chinese sanctions, added: "The problem with our position right now is it smells terribly of appeasement.
"It's like we want more business, therefore we don't want to upset the Chinese too much.
"The problem we have got with that is it's redolent of the 1930s where we just thought 'Just be nice to these people and complain occasionally but don't do anything'.
"The result is, what we end up with is that they think we are just too weak."
He claimed the UK looked like the "soft underbelly" of the Western alliance to China which Beijing was seeking to exploit through business links and its security apparatus.
Speaking before his visit Mr Cleverly hit back at Conservative party critics, warning that failure to engage with China would be a sign of British "weakness".
He told the Financial Times he would tell his hosts that Britain welcomed Chinese investment provided it did not create national security concerns, declaring: "The UK is open for business."
Former Prime Minister Liz Truss wants Britain to designate China as a "threat" but Mr Sunak's government is adopting a softer approach.
Mr Cleverly added: "To consciously withdraw and not utilise our standing in the world, the authority and voice that we have, that would be seen as a sign of weakness, not a sign of strength."
He said he could not raise concerns about China's actions unless he spoke to Beijing directly.
The trip takes place as a new Foreign Affairs Committee report calls on the government to use Britain's growing influence in the Indo-Pacific region to "temper China's economic and political expansionism".
We use your sign-up to provide content in ways you've consented to and to improve our understanding of you. This may include adverts from us and 3rd parties based on our understanding. You can unsubscribe at any time. More info
Source: Read Full Article