Biden Authorizes Increase In Federal Funding For Storm-hit California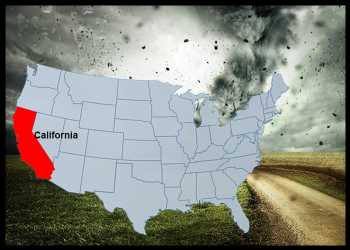 President Joe Biden has authorized an increase in the level of Federal funding for emergency protective measures undertaken in California in the wake of severe winter storms, flooding, landslides, and mudslides in the state.
Under the President's major disaster declaration issued for the state on January 14, Federal funding was made available for Public Assistance, Hazard Mitigation, and Other Needs Assistance at 75 percent of the total eligible costs.         
 
Under the President's order Wednesday, the Federal share for debris removal and emergency protective measures, including direct Federal assistance, under the Public Assistance program has been increased to 100 percent of the total eligible costs for 60 days from the start of the incident period.
The President will survey storm-ravaged areas via helicopter en route to Santa Cruz County on Thursday.
He will meet with business owners and local residents impacted by the devastation from the storms at Capitola Wharf, Capitola.
Biden will then visit first responders and state and local officials to survey recovery efforts and assess what additional Federal support is needed, the White House said.
The President is scheduled to deliver remarks at Seacliff State Park, Aptos, at 6 PM ET to reaffirm his commitment to support the people of California as they recover and rebuild from the impact of the extreme weather.
California is still reeling under the effects of catastrophic storms and floods that began unleashing across the state on December 27.
The flooding began after record levels of rainfall were recorded on December 31. Roads were closed due to flooding. The flooding claimed 22 lives so far.
Governor Gavin Newsom declared a state of emergency on January 4, followed by President Biden declaring a state of emergency in 17 California counties. Biden approved a major disaster declaration for Santa Cruz, Sacramento, Merced, Monterey, San Luis Obispo and Santa Barbara counties.
The floods were widely reported as an example of how climate change is increasing extreme changes in weather. Before the rains started, California had been experiencing extreme drought.
Source: Read Full Article