Andrew Cuomo sex-misconduct complaint dismissed by judge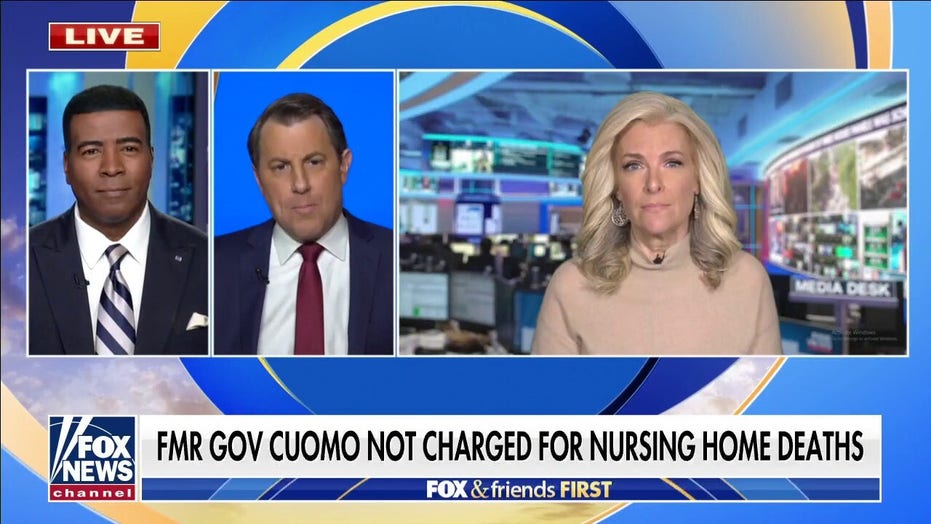 Janice Dean: Cuomo is 'the most corrupt governor' in New York's history
Fox News senior meteorologist Janice Dean speculates that former Governor Cuomo 'cut deals' to avoid being charged in the probes into the COVID nursing home deaths in New York.
A criminal complaint against disgraced former New York Gov. Andrew Cuomo was dismissed by an Albany judge Friday.
The livestream for the virtual hearing had a rocky start, with several minutes of indiscernible noises and muffled speech from the courtroom.
Cuomo, represented by Michael McDermott and Rita Glavin, did not make a statement or comment on the complaints of "forcible touching." Instead, the defense rested on paperwork and evidence previously filed.
Image 1 of 2

Former New York Gov. Andrew Cuomo appears briefly virtually for a court session in Albany City Court before Judge Holly Trexler, as she considers a prosecutor's request to dismiss a fondling case against him Friday, Jan. 7, 2022, in Albany, N.Y. The judge has dismissed the only criminal charge filed against Cuomo in connection with the sexual harassment allegations that drove him from office.  (AP Photo/Hans Pennink,Pool))

Image 2 of 2

FILE – New York Gov. Andrew Cuomo prepares to board a helicopter after announcing his resignation, Aug. 10, 2021, in New York. (AP Photo/Seth Wenig, File)
The prosecution did not object to the dismissal, stating that they did not have the necessary evidence to procure a conviction.
The Albany court additionally ruled that the matter would be sealed.
This is a developing story. Check back for updates.
Source: Read Full Article