Worried About a Market Crash in the Fall? These 5 Dividend Sin Stocks to Buy Always Have Demand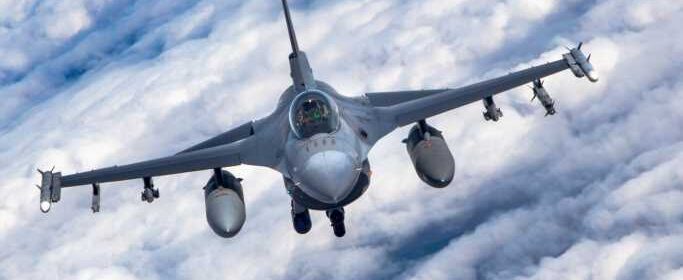 One category that some portfolio managers avoid discussing, especially in the ESG (environmental, social, governance) era, is the so-called sin stocks. These are companies that sell tobacco, alcohol and marijuana products, run gambling casinos, or are sex-related industries or weapons manufacturers. While at the margin they may not all seem sinful, some money management companies refuse to own any of them.
We screened our 24/7 Wall St. research database for companies that fall into this rather dubious category and found five stocks that look like outstanding values. They are all rated Buy, pay solid and reliable dividends and should hold up well even in a protracted bear market.
It is important to remember that no single analyst report should be used as a sole basis for any buying or selling decision.
Altria
This maker of tobacco products offers value investors a great entry point now as it has been hit as cigarette sales have slowed. Altria Group Inc. (NYSE: MO) is the parent company of Philip Morris USA (cigarettes), UST (smokeless), John Middleton (cigars), Ste. Michelle Wine Estates and Philip Morris Capital. PMUSA enjoys a 51% share of the U.S. cigarette market, led by its top cigarette brand Marlboro.
Altria also owns over 10% of Anheuser-Busch InBev, the world's largest brewer, which some feel is worth more than $10 billion and may be a segment of the company that could be sold. Given the issues the brewer has had this year, it may indeed be a candidate to be monetized.
Investors receive an 8.56% dividend. Stifel has a $52 target price on Altria stock. The consensus target is $49.44, and the shares ended Tuesday trading at $43.07.
Diageo
This is one of the largest producers of alcoholic beverages in the world. Diageo PLC (NYSE: DEO) produces, markets and sells alcoholic beverages worldwide, including scotch whiskey, gin, vodka, rum, beer, Irish cream liqueurs, wine, Raki, tequila, Canadian and American whiskey, Cachaça and brandy, as well as adult beverages and ready to drink products. The company's premium brands include Johnnie Walker, Smirnoff, Captain Morgan, Baileys, Tanqueray and Guinness.
Diageo's reserve brands include Johnnie Walker Blue Label, Johnnie Walker Green Label, Johnnie Walker Gold Label 18-year-old, Johnnie Walker Gold Label Reserve, Johnnie Walker Platinum Label 18-year-old, John Walker & Sons Collection, Johnnie Walker The Gold Route, Johnnie Walker The Royal Route and other Johnnie Walker super-premium brands, as well as The Singleton, Cardhu, Talisker, Lagavulin and other malt brands.
Shareholders receive a 2.34% dividend. BofA Securities has set a $196 price target, and Diageo stock has a consensus target of $184.01. The closing share price on Tuesday was $170.88.
Lockheed Martin
This remains a top aerospace and defense stock to buy, and it has backed up nicely for investors looking to add shares. Lockheed Martin Corp. (NYSE: LMT) researches, designs, develops, manufactures, integrates, operates and sustains advanced technology systems, products and services. It also provides a wide range of defense electronics products and IT services.
Sponsored: Tips for Investing
A financial advisor can help you understand the advantages and disadvantages of investment properties. Finding a qualified financial advisor doesn't have to be hard. SmartAsset's free tool matches you with up to three financial advisors who serve your area, and you can interview your advisor matches at no cost to decide which one is right for you. If you're ready to find an advisor who can help you achieve your financial goals, get started now.
Investing in real estate can diversify your portfolio. But expanding your horizons may add additional costs. If you're an investor looking to minimize expenses, consider checking out online brokerages. They often offer low investment fees, helping you maximize your profit.
Source: Read Full Article