TikTok ban, Supreme Court student loan hearing and Tesla Investor Day top week ahead
video
Anastasia Amoroso: The Fed might have to go a lot higher
iCapital Network chief investment strategist Anastasia Amoroso provides insight on the state of the economy on 'Making Money.'
It will be a busy week ahead for investors with some Workday, Okta, Salesforce, and Zoom reported alongside computer companies and semiconductor manufacturers report earnings.
The stock market is coming off an awful week of trading with all three major indices sliding over the course of the week, the Nasdaq Composite had the worst returns, down 3.25% while the S&P 500 and the Dow Jones Industrial Average were down 2.63% and 2.55% respectively.
FOX Business breaks down this week's top market events:
Monday, February 27
On Monday, the Federal Government's ban of TikTok on government devices is set to take effect. The TikTok ban, which Congress passed last December, is supposed to be implemented by Feb. 27, but it's not yet clear how the federal government will do so.
TIKTOK UNDER FIRE FOR BANNING 'PRO-AMERICA' COMPANY: 'BLATANT MOVE OF CONSERVATIVE CENSORSHIP'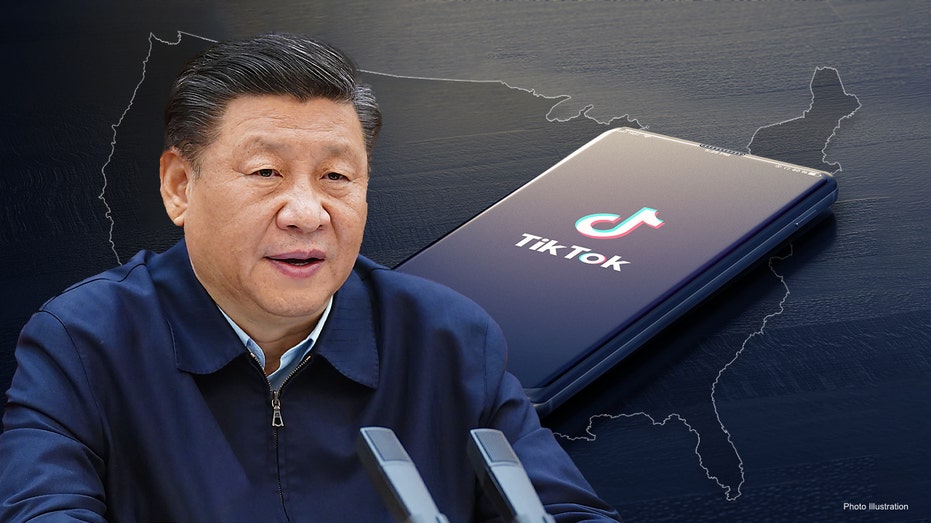 TikTok's ban on government devices comes after worries that the app could be used for Chinese espionage. In this photo illustration a phone is displayed next with the TikTok logo next to Chinese President Xi Jinping March 6, 2020. (Photo by Ju Peng/X (FOX Business / Fox News)

The SEC's new amendment intended to further curb insider trading will take effect as well. The SEC claims that these amendments will more forcefully deter improper insider trading.

The final new policy going into effect on Monday, is the FTC's revision to the  thresholds of the Hart-Scott-Rodino Antitrust Improvements Act. The HSR Act pertains to mergers, acquisitions, joint ventures and other business transactions. It requires companies to report these actions and pay fees.  These fees are adjusted annually, based on changes in GDP and CPI.  These new revisions increase fees for these transactions by approximately 10.3%.

Before markets open, investors will get earnings from AES Corp, BioMarin Pharmaceutical, Freshpet, fuboTV, and LendingTree.
Ticker
Security
Last
Change
Change %
AES
THE AES CORP.
25.31
-0.07
-0.30%
BMRN
BIOMARIN PHARMACEUTICAL INC.
102.07
-1.11
-1.08%
FRPT
FRESHPET
61.06
-1.33
-2.13%
FUBO
FUBOTV
2.32
+0.01
+0.43%
TREE
LENDINGTREE
37.25
-2.51
-6.31%
Earnings after the bell will include Fisker, Hims & Hers Health, Occidental Petroleum, Universal Health Services, Workday, and Zoom.
Ticker
Security
Last
Change
Change %
FSR
FISKER INC.
5.69
-0.51
-8.15%
HIMS
HIMS & HERS HEALTH
9.77
+0.13
+1.35%
OXY
OCCIDENTAL PETROLEUM CORP.
59.00
-0.24
-0.41%
UHS
UNIVERSAL HEALTH SERVICES INC.
146.94
-0.08
-0.05%
WDAY
WORKDAY INC.
183.13
-4.08
-2.18%
ZM
ZOOM VIDEO COMMUNICATIONS INC.
73.93
-0.64
-0.86%
Economic date being released on Monday will include durable goods, pending home sales, and the Dallas Fed manufacturing business index.
Tuesday, February 28
FTX has asked that recipients, return the $40 million in midterm election campaign donations from SBF. President Joe Biden, was one of many of the mostly Democrat recipients of Sam Bankman-Fried's help.

The Supreme Court will hear two cases on Tuesday about student debt handout. These cases argue the legality of President Joe Biden's proposed student debt handout. The estimated cost of student loan handout is XXXXXXX and will not help those who have already paid back student loans. 

SUPREME COURT EXPANDS REVIEW OF BIDEN'S STUDENT LOAN HANDOUT

Biden v. Nebraska will investigate whether states have legal standing to challenge the Department of Education's student-debt handout, and if so will then decide if the handout exceeds the secretary of education's legal authority, is arbitrary, and if it is capricious.

In Department of Education v. Brown, The Supreme Court will address whether two student-loan borrowers have legal standing to challenge the Department of Education's student-debt handout, and if so whether the department's handout is legal and if it the handout plan was adopted in a procedurally proper manner.
Ticker
Security
Last
Change
Change %
STLA
STELLANTIS NV
17.58
-0.46
-2.52%
Also on Tuesday, Stellantis, the owner of Chrysler, Jeep, Dodge, and Ram will lay off 1,350 workers at its Belivder, Ill. factory which produces Jeep Cherokee SUVs.  Stellantis says escalating costs to shift to electric vehicle production is forcing it to indefinitely halt operations.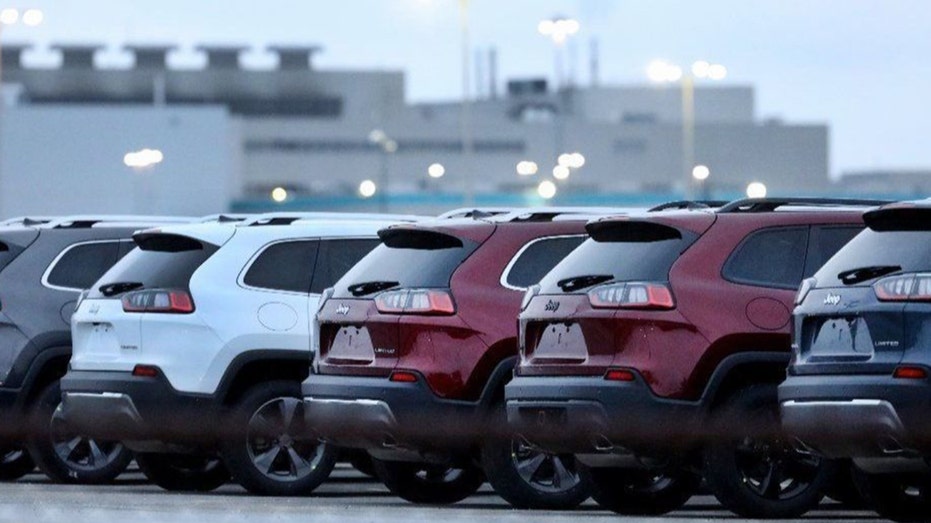 Jeep Cherokees line a parking lot outside the FCA Belvidere Assembly Plant in Belvidere, Illinois, where the vehicle is produced, in 2018. Stellantis will shutter the plant indefinitely at the end of February.  ((Chris Sweda/Chicago Tribune/Tribune News Service via Getty Images) / Getty Images)

JEEP MAKER STELLANTIS TO HAND $4.5B TO SHAREHOLDERS

On Tuesday morning investors will digest the earnings of Advance Auto Parts, AutoZone, SeaWorld Entertainment, Target, and Warby Parker.
Ticker
Security
Last
Change
Change %
AAP
ADVANCE AUTO PARTS INC.
138.83
-3.13
-2.20%
AZO
AUTOZONE INC.
2,538.14
-33.45
-1.30%
SEAS
SEAWORLD ENTERTAINMENT INC
63.30
-1.76
-2.71%
TGT
TARGET CORP.
166.96
+1.56
+0.94%
WRBY
WARBY PARKER INC.
13.19
-0.18
-1.35%
After markets close, AMC Entertainment, CarGurus, iHeartMedia, RealReal, Rivian, and Virgin Galactic will all report earnings.
Ticker
Security
Last
Change
Change %
AMC
AMC ENTERTAINMENT
6.20
-0.03
-0.48%
CARG
CARGURUS INC.
17.02
-0.14
-0.82%
IHRT
CC MEDIA HOLDINGS INC
6.99
-0.39
-5.28%
REAL
THE REALREAL INC.
1.30
-0.07
-5.11%
RIVN
RIVIAN AUTOMOTIVE INC.
17.32
-0.86
-4.73%
SPCE
VIRGIN GALACTIC HOLDINGS INC.
5.48
-0.28
-4.86%
Economic date being released on Tuesday will include the FHFA monthly home price index, the Case-Shiller home price index, the Chicago PMI, consumer confidence, the Richmond Fed composite index, and the Dallas Fed Texas service sector outlook.
Wednesday, March 1
Wednesday marks Bob Iger's deadline for corporate Disney employees to return to the office four days a week. Over 2,000 Disney employees have signed a petition addressed to Iger pushing him to walk back this plan.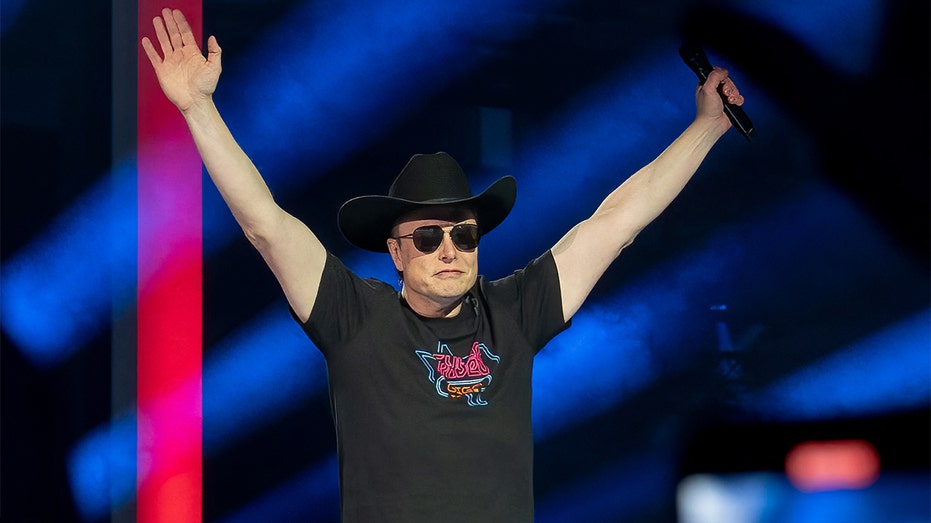 CEO of Tesla Motors Elon Musk speaks at the Tesla Gigafactory in Austin, Texas on April 7, 2022. The Austin Gigafactory will host this year's Tesla Investor Day. (Photo by SUZANNE CORDEIRO/AFP via Getty Images) (Suzanne Cordeiro/AFP Via Getty Images / Getty Images)

Wednesday is Tesla's Investor Day. With in person attendance from some institutional and retail investors, the live streamed event will showcase Tesla's most advanced production line, long term expansion plans, generation 3 platform, and capital allocation plans.

CHINA BEATING TESLA, US IN AFRICAN LITHIUM RUSH
Ticker
Security
Last
Change
Change %
TSLA
TESLA INC.
196.88
-5.19
-2.57%
Walmart will be raising wages for associates to an average wage of more than $17.50 an hour.

As the AI race continues to heat up after Microsoft Bing's integration of ChatGPT and Google's attempts to integrate Bard, China's Baidu will attempt to integrate its Ernie chatbot into search, conducting internal testing over the course of March.

Earnings before markets open will include Dine Brands Global, Hilton Grand Vacations, Jack in the Box, Lowe's, and Wendy's.
Ticker
Security
Last
Change
Change %
DIN
DINE BRANDS GLOBAL INC.
78.00
-1.40
-1.76%
HGV
HILTON GRAND VACATIONS
46.71
-0.07
-0.15%
JACK
JACK IN THE BOX INC.
78.78
-0.19
-0.24%
LOW
LOWE'S COS. INC.
201.54
-0.67
-0.33%
WEN
THE WENDY'S CO.
22.50
-0.08
-0.35%
After the bell earnings will included Box, Funko, Okta, and Salesforce.
Ticker
Security
Last
Change
Change %
BOX
BOX INC.
33.24
-0.42
-1.25%
FNKO
FUNKO INC.
11.29
-0.07
-0.62%
OKTA
OKTA INC.
72.27
-1.15
-1.57%
CRM
SALESFORCE INC.
162.20
-1.92
-1.17%
Wednesday promises to be a busy day for economic data releases, with several important reports scheduled throughout the day. Starting early in the morning, at 7:00 a.m. Eastern Time, the Mortgage Bankers Association will release its latest report on mortgage applications, offering insight into the state of the housing market.

At 9:45 a.m. Eastern Time, S&P Global will report its flash manufacturing Purchasing Managers' Index (PMI), providing a timely snapshot of the manufacturing sector. 

At 10:00 a.m. Eastern Time, the Census Bureau will release its construction spending report, followed by the Institute for Supply Management's manufacturing PMI at the same time. 

Rounding out the day's reports, the Energy Information Administration will release its weekly crude oil stock report at 10:30 a.m. Eastern Time.
Thursday, March 2
On Thursday, the companies reporting quarterly earnings reports will include Best Buy, Hormel Foods, Six Flags Entertainment, and UTZ Brands.
Ticker
Security
Last
Change
Change %
BBY
BEST BUY CO. INC.
83.78
+0.78
+0.94%
HRL
HORMEL FOODS CORP.
45.10
-0.16
-0.35%
SIX
SIX FLAGS ENTERTAINMENT CORP.
26.84
-0.87
-3.14%
UTZ
UTZ BRANDS, INC.
16.22
-0.31
-1.88%
While after the markets close, earnings will include Broadcom, ChargePoint Holdings, Costco Wholesale, Dell Technologies, Hewlett-Packard Enterprise, Marvell Technology, Potbelly, Victoria's Secret, and VMware.
Ticker
Security
Last
Change
Change %
AVGO
BROADCOM INC.
577.75
-6.05
-1.04%
CHPT
CHARGEPOINT HOLDINGS
10.45
-0.97
-8.49%
COST
COSTCO WHOLESALE CORP.
488.61
-4.53
-0.92%
DELL
DELL TECHNOLOGIES INC.
41.61
-0.42
-1.00%
HPE
HEWLETT PACKARD ENTERPRISE CO.
15.60
-0.14
-0.89%
MRVL
MARVELL TECHNOLOGY INC.
43.85
-1.40
-3.09%
PBPB
POTBELLY CORPORATION
7.32
-0.20
-2.66%
VSCO
VICTORIA'S SECRET & CO.
39.45
-0.72
-1.79%
VMW
VMWARE INC.
112.64
-1.15
-1.01%
 Economic data being released on Thursday will include Initial Jobless Claims and Productivity, which the Federal Reserve has been monitoring closely in it's quest to tackle inflation.
Friday, March 3
Two Federal Reserve officials are scheduled to speak on Friday, Feb. 24. At 11:45 a.m. Eastern Time, Atlanta Fed President Raphael Bostic will deliver welcoming remarks at the Racial Inequality Conference. The event will not be broadcast online, but a recording will be available later. 

PRESIDENT OF ST. LOUIS FED PUSHES FOR STEEPER RATE HIKE AMID FEARS OF 1970S-STYLE INFLATION SPIRAL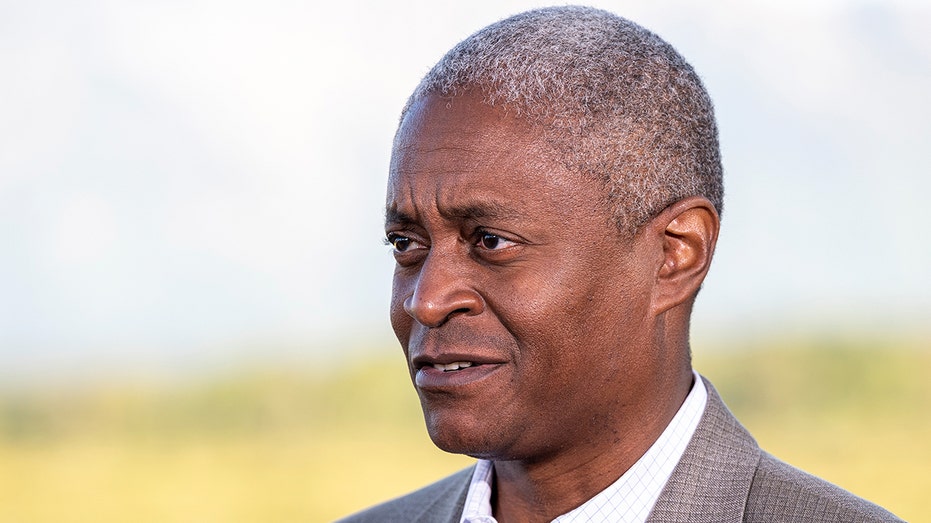 Raphael Bostic, president and chief executive officer of the Federal Reserve Bank of Atlanta, speaks during a Bloomberg Television interview at the Jackson Hole economic symposium in Moran, Wyoming, US, on Friday, Aug. 26, 2022. (David Paul Morris/Bloomberg via Getty Images / Getty Images)

Later in the day, at 4:15 p.m. Eastern Time, Federal Reserve Bank of Richmond President Thomas Barkin will speak at the 2023 Economic Summit hosted by the Stanford Institute for Economic Policy Research.

No earnings of note will occur before the week's last day of trading.

CLICK HERE TO GET THE FOX BUSINESS APP

Economic data on Friday will include the S&P Global services PMI flash and the ISM non-manufacturing PMI.

Jessica MacKenzie contributed to this story

Source: Read Full Article