Monday's Top Analyst Upgrades and Downgrades: Alibaba, Amazon, Corteva, Lucid, Medical Properties Trust, Palo Alto Networks, Rivian, Twilio, Walmart, Wayfair and More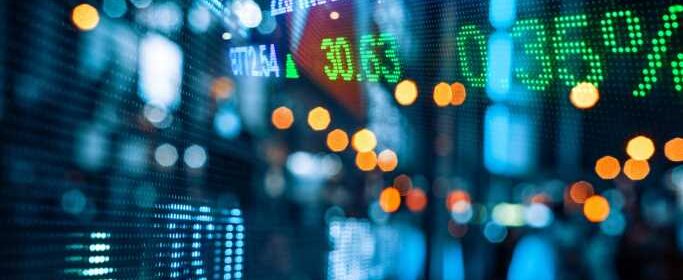 The futures traded higher as we get ready to start another trading week, after good inflation news last Thursday turned into bad inflation news on Friday when the producer price index came in hotter than expected. The surprising print unleashed the sellers, and all the major indexes (except for the Dow Jones industrials) closed lower on the day. The Nasdaq, which has led the rally in 202,3 closed lower for the second straight week for the first time in 2023. One thing seems for sure at this point: if the consumer price index numbers for August (which will be released on September 13) come in above expectations, then another 25-basis-point increase in the federal funds rate is almost assured when the FOMC meets later in the month.
Treasury yields were higher across the curve Friday, as the surprising inflation data brought the sellers out, especially in the three-year to 10-year maturities. The 10-year note finished the day at 4.16%, while the two-year closed trading at 4.90%. The inversion still indicates to bond traders a recession is likely, although most feel it could be a 2024 event at this juncture.
Brent and West Texas Intermediate crude traded higher on Friday after sellers took the floor on Thursday. The International Energy Agency reported on Friday that world oil demand hit a record high in June of 103 million barrels per day (BPD) in June and could be poised to break that record in August. World oil demand is expected to grow by 2.2 million BPD, with China responsible for a stunning 70% of that growth. Brent closed Friday at $86.68, while WTI finished the day at $83.14. Natural gas closed modestly higher at $2.79.
After a rough week, gold finished slightly lower on Friday. In line consumer sentiment and the producer inflation data kept a lid on the bullion. The December contract finished the day at $1945.90. Bitcoin, which has been range-bound for much of the summer, finished Friday lower at $29,378.40.
24/7 Wall St. reviews dozens of analyst research reports each weekday with a goal of finding fresh ideas for investors and traders alike. Some of these daily analyst calls cover stocks to buy. Other calls cover stocks to sell or avoid. Remember that no single analyst call should ever be used as a basis to buy or sell a stock. Consensus analyst target data is from Refinitiv.
These are the top Wall Street analyst upgrades, downgrades and initiations seen on Monday, August 14, 2023.
Alibaba Group Holding Ltd. (NYSE: BABA): DZ Bank upgraded the stock to Buy from Hold. Its $120 target price is lower than the consensus target of $138.11. The shares closed on Friday at $95.76, down almost 4% on the day.
Amazon.com Inc. (NASDAQ: AMZN): Redburn reiterated a Buy rating and raised its target price to $230 from $220. The consensus target is just $168.59, and Friday's last trade was for $138.41 a share.
Sponsored: Find a Qualified Financial Advisor
Finding a qualified financial advisor doesn't have to be hard. SmartAsset's free tool matches you with up to 3 fiduciary financial advisors in your area in 5 minutes. Each advisor has been vetted by SmartAsset and is held to a fiduciary standard to act in your best interests. If you're ready to be matched with local advisors that can help you achieve your financial goals, get started now.
Source: Read Full Article