4 Top Profitable Stocks to Invest in Using Net Income Ratio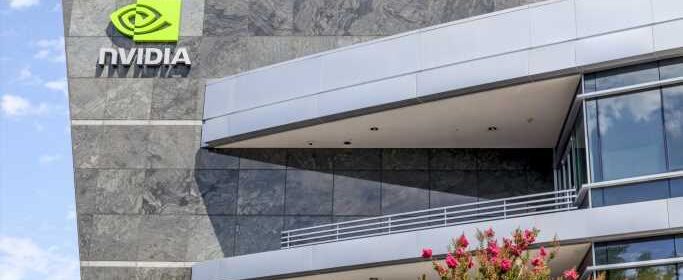 Investors should use the concept of accounting ratios to evaluate a company's profitability. After all, they always seek a profitable company over a loss-making one. They also look for companies that offer sturdy returns even after meeting all operating and non-operating costs.
There is a variety of profitability ratios, from which we have chosen the most successful and frequently used profitability metric to determine the bottom-line performance of a company.
To that end, NVIDIA NVDA, iRadimed IRMD, Perdoceo Education PRDO and Axcelis Technologies ACLS have been selected as the top picks with a high net income ratio.
Net Income Ratio
The net income ratio gives us the exact profitability level of a company. It reflects the percentage of net income to total sales revenues. Using the net income ratio, one can determine a company's effectiveness in meeting operating and non-operating expenses from revenues. A higher net income ratio usually implies a company's ability to generate ample revenues and successfully manage all business functions.
Screening Parameters
The net income ratio is not the only indicator of future winners. So, we have added a few more criteria to arrive at a winning strategy.
Zacks Rank Equal to #1: Whether the market is good or bad, stocks with a Zacks Rank #1 (Strong Buy) have a proven history of outperformance. You can see the complete list of today's Zacks #1 Rank stocks here.
Trailing 12-Month Sales and Net Income Growth Higher than X Industry: Stocks that have witnessed higher-than-industry sales and net income growth in the past 12 months are positioned to perform well.
Trailing 12-Month Net Income Ratio Higher than X Industry: High net income ratio indicates a company's solid profitability.
Percentage Rating Strong Buy greater than 70: This indicates that 70% of the current broker recommendations for the stock are Strong Buy.
These few parameters have narrowed down the universe of more than 7,685 stocks to only 12.
Here are four of the 12 stocks that qualified for the screening:
NVIDIA is the worldwide leader in visual computing technologies and the inventor of the graphic processing unit. The 12-month net profit margin of NVDA is 31.6%.
iRadimed engages in developing, manufacturing, marketing and distributing magnetic resonance imaging compatible products. The 12-month net profit margin of IRMD is 24.5%.
Perdoceo Education provides educational services. The 12-month net profit margin of PRDO is 17.5%.
Axcelis Technologies is a leading producer of ion implantation equipment used in the fabrication of semiconductors. The 12-month net profit margin of ACLS is 20.2%.
NVIDIA Corporation (NVDA): Free Stock Analysis Report
Axcelis Technologies, Inc. (ACLS): Free Stock Analysis Report
iRadimed Corporation (IRMD): Free Stock Analysis Report
Perdoceo Education Corporation (PRDO): Free Stock Analysis Report
To read this article on Zacks.com click here.
Zacks Investment Research
This article originally appeared on Zacks
Sponsored: Tips for Investing
A financial advisor can help you understand the advantages and disadvantages of investment properties. Finding a qualified financial advisor doesn't have to be hard. SmartAsset's free tool matches you with up to three financial advisors who serve your area, and you can interview your advisor matches at no cost to decide which one is right for you. If you're ready to find an advisor who can help you achieve your financial goals, get started now.
Investing in real estate can diversify your portfolio. But expanding your horizons may add additional costs. If you're an investor looking to minimize expenses, consider checking out online brokerages. They often offer low investment fees, helping you maximize your profit.
Source: Read Full Article