U.S. Jobless Claims Unexpectedly Edge Down To 190,000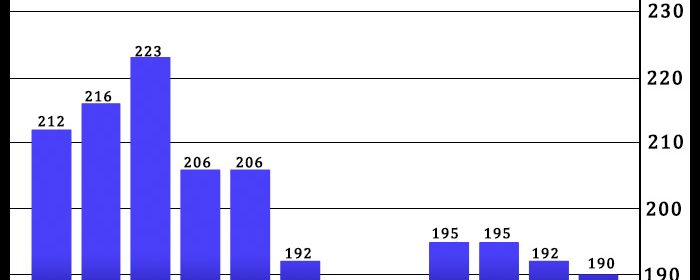 A report released by the Labor Department on Thursday unexpectedly showed a modest decrease in first-time claims for U.S. unemployment benefits in the week ended February 25th.
The Labor Department said initial jobless claims edged down to 190,000, a decrease of 2,000 from the previous week's unrevised level of 192,000. Economists had expected jobless claims to inch up to 195,000.
"The jobless claims data continue to tell the same story: The labor market is too tight to help the Fed in its effort to lower inflation and the data leave the Fed on track to raise interest rates at the next three meetings," said Nancy Vanden Houten, Lead US Economist at Oxford Economics.
She added, "Initial jobless claims continue to be subdued as layoffs economy-wide remain low, and the layoffs we do see in some sectors have yet to translate into a rise in new jobless claims."
Meanwhile, the report said the less volatile four-week moving average crept up to 193,000, an increase of 1,750 from the previous week's unrevised average of 191,250.
The Labor Department also said continuing claims, a reading on the number of people receiving ongoing unemployment assistance, dipped by 5,000 to 1.655 million in the week ended February 18th.
The four-week moving average of continuing claims still edged up to 1,671,500, an increase of 1,250 from the previous week's revised average of 1,670,250.
"After trending higher through the fall, continued claims have stabilized around pre-pandemic levels," said Vanden Houten.
Next Friday, the Labor Department is scheduled to release its more closely watched report on employment in the month of February.
Employment is currently expected to dip by 35,000 jobs in February after surging by 517,000 jobs in January. The unemployment rate is expected to remain at 3.4 percent.
Source: Read Full Article