U.S. Industrial Production Climbs More Than Expected In August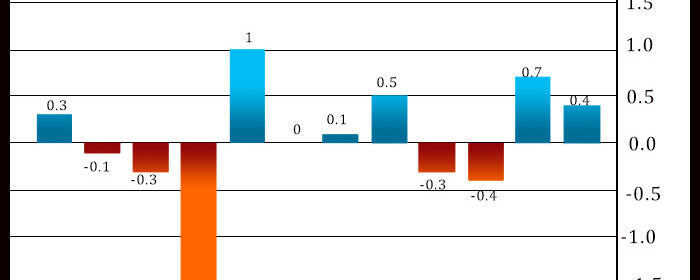 The Federal Reserve released a report on Friday showing U.S. industrial production increased by much more than expected in the month of August.
The report said industrial production climbed by 0.4 percent in August following a downwardly revised 0.7 percent advance in July.
Economists had expected industrial production to inch up by 0.1 percent compared to the 1.0 percent jump originally reported for the previous month.
The bigger than expected increase in industrial production came as mining output surged by 1.4 percent in August after dipping by 0.2 percent in July, while utilities output grew by 0.9 percent in August after spiking by 4.4 percent in July.
Meanwhile, the report said manufacturing output inched up by just 0.1 percent in August after rising by 0.4 percent in July, held back by a 5.0 percent plunge in the output of motor vehicles and parts.
"The small increase in industrial production in August does not change the picture that the factory sector has been broadly stagnant over the past twelve months, and the outlook remains similarly subdued, even before the United Auto Workers strike began last night," said Michael Pearce, Lead U.S. Economist at Oxford Economics.
He added, "The strong dollar, subdued global demand, and continued rotation away from goods spending to services mean the outlook for production more broadly over the next six to twelve months remains downbeat."
The Fed also capacity utilization in the industrial sector edged up to 79.7 percent in August from an upwardly revised 79.5 percent in July.
Economists had expected capacity utilization to come in unchanged compared to the 79.3 percent originally reported for the previous month.
Capacity utilization in the manufacturing sector was unchanged at 77.9 percent, while capacity utilization in the mining and utilities sectors rose to 94.3 percent and 73.0 percent, respectively.
Source: Read Full Article