The perk-cession is under way at some companies
video
Workers in a 'tug of war' with employers over remote work: Andrew Crapuchettes
Founder and CEO of Red Balloon Andrew Crapuchettes discusses an Upwork study that shows 22% of people expect to work remotely by the year 2025 on 'Varney & Co.'
The ping-pong tables have turned.
Companies are cutting back on prized employee perks from fancy coffee to free cab rides as they vow to trim costs and prioritize efficiency. These extras, above and beyond traditional healthcare and retirement plans, were meant to make workers want to join companies and stay there. They've grown to be seen by some as a form of compensation, so the cuts can sting.
The cuts sometimes run alongside layoffs. Before Facebook parent Meta Platforms Inc. laid off 11,000 workers, it ended free laundry and dry cleaning services for employees. Twilio Inc., which has had two rounds of job cuts in five months, slashed its employee allowances for spending on wellness and books. Salesforce, which is cutting 10% of global staff, is also dialing back a bevy of coveted benefits. Specialty-coffee baristas at the company's San Francisco tower were shown the door. The company cut ties with Trailblazer Ranch, a 75-acre wellness retreat that mixed skills training with yoga and hiking. Also gone: the extra paid day off every month Salesforce gave employees for well-being.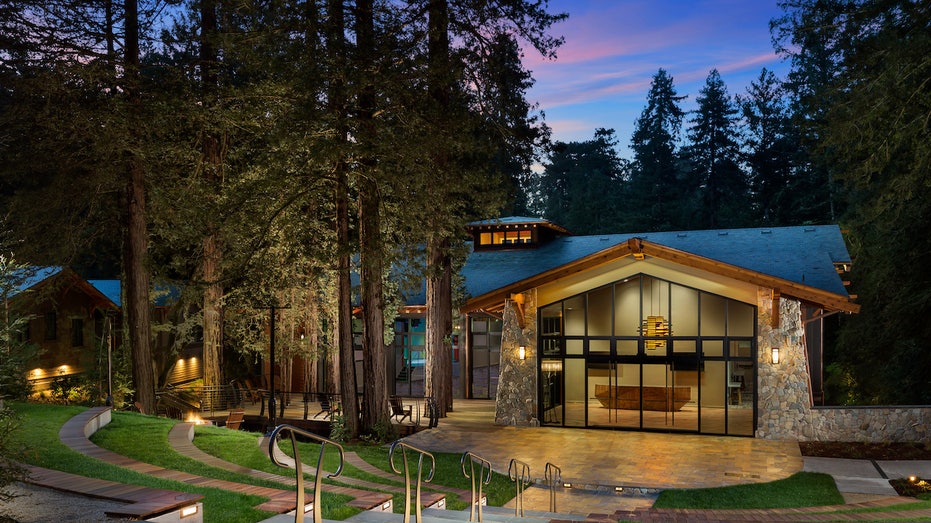 Trailblazer Ranch is a 75-acre, 140-room resort located in the beautiful Redwoods of Scotts Valley, California, about 70 miles south of San Francisco. (Salesforce/1440 Multiversity)
Ticker
Security
Last
Change
Change %
META
META PLATFORMS INC.
184.51
-0.39
-0.21%
CRM
SALESFORCE INC.
183.32
-0.48
-0.26%
TWLO
TWILIO INC.
73.70
-0.18
-0.24%
Tech companies have long been renowned as employee-first meccas that could easily afford amenities like free meals, game rooms and fitness classes. Recent trims to tech's workplace embellishments come as more companies acknowledge they grew too quickly during the pandemic.

The moves also signal a power shift in the boss-worker dynamic, says Dan Cable, professor of organizational behavior at London Business School. Employees quickly acclimate to all the extra benefits on offer to make them feel good about their jobs, so they're mainly noticed only when they disappear, he added. That can have the opposite of a feel-good effect and make employees feel they're being punished.

"When you take that away, there's a feeling of anger, even pain," Prof. Cable said. 

META TO CUT THOUSANDS MORE EMPLOYEES AS SOON AS THIS WEEK: REPORT

Grousing aside, many people who were laid off said they would have preferred job security to freebies.

"I would rather have the perk eliminated and for me to keep my job," said Michelle Repp, a Sioux Falls, S.D.-based product manager who joined Twilio last year as a remote worker.

Ms. Repp said one benefit that attracted her to Twilio was its Recharge program—a monthlong sabbatical the company offered to certain employees. Twilio said in mid-February that it would sunset the program, when Ms. Repp was laid off.

Twilio said it hasn't touched benefits like medical insurance, retirement plans and the employee stock-purchase program.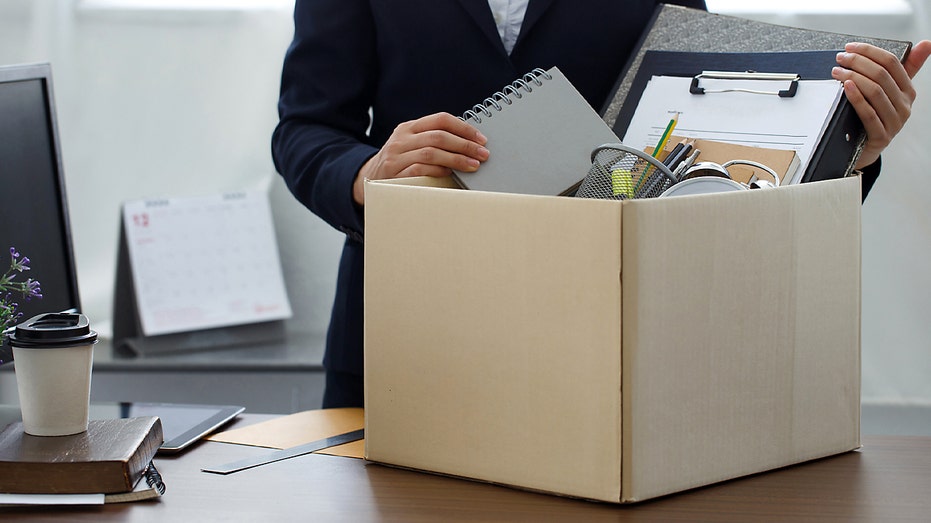 Much of Big Tech, known for perks, including Twitter and Meta, has already announced sweeping layoffs. Many employees say they would have preferred to stay, even if it meant losing the perks.

LAYOFFS 2023: TECH COMPANIES LEAD JOB CUTS AMID ECONOMIC UNCERTAINTY

Among perks, "people like free food. That always ranks high," says Tony Guadagni, a senior principal at Gartner Inc. who studies employee perceptions of what it calls nontraditional boutique benefits.

Meta said it shifted its bus shuttle times to leave by 6 p.m. and pushed back its dinner service to later. The move discourages workers from staying just long enough to eat a free meal. To-go containers also vanished from the cafeteria.

A Meta spokesman said the company has adjusted on-site services and amenities to better reflect the needs of its distributed workforce.

Perks, such as free meals, paid birthdays off and employee discounts — all of which rank highly — help employees feel more rewarded, so much so that the extras may be viewed as a form of compensation, Mr. Guadagni said. But they are also an investment.

"These were no longer low-cost perks," he said. "An offer of a 6 p.m. dinner every night adds up quickly."

Less beloved perks include corporate outings for families and subscription services, such as monthly wine clubs, according to Gartner's annual survey of rewards. Organizations offering at least six well-valued perks led to a 16% increase in employees feeling rewarded, the survey showed.

JOB OPENINGS DIPPED IN JANUARY BUT REMAIN HISTORICALLY HIGH

When office workers went remote in early 2020, life without some perks took adjustment. Google told employees in 2020 that they couldn't expense meals while working from home as a replacement for free meals offered at the office. A company spokesman declined to comment.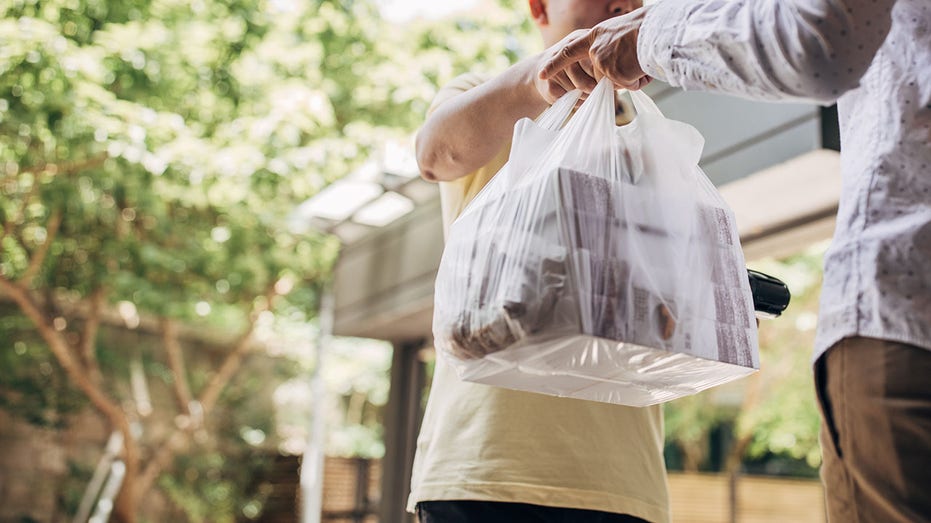 Google told it's employees they couldn't expense meals while working remote. Delivery man bringing food to a customer (iStock)

Some companies piled on extras to entice workers back to offices, adding bars, outdoor terraces and other elaborate lounge areas. Goldman Sachs helped cover the cost of cabs to and from work as an alternative to public transportation. (The bank now offers rides home for employees who work late into the evening.) Goldman, which offered free breakfast and lunch in the aftermath of the pandemic, canceled those meals last year. In January, free coffee disappeared from the Sky Lobby on the 11th floor of Goldman's New York headquarters. A bank spokeswoman says free drip coffee and espresso drinks are still offered on each floor.
Ticker
Security
Last
Change
Change %
GOOG
ALPHABET INC.
94.17
-1.41
-1.48%
The traditional calculus, employment benefits experts say, has been that perks cost employers relatively little but help buy them the loyalty of their masses. Extras like snacks and an on-site gym enticed many workers to stay at the office for longer.

Tech companies took perks to another level, introducing a culture more than a decade ago that bridged a grown-up world with a college-fraternity vibe. Pets came to work, hoodies replaced suits and colleagues blew off steam in music rooms and game areas.

A 2022 survey of more than 2,000 employees by MetLife Inc. shows how tech workers' expectations about benefits of all types are much higher than the average employee's. Some 31% of workers in tech consider pet insurance a "must have" compared with 18% of total employees surveyed. Tech workers also expressed higher-than-average interest in taking assignments abroad and a four-day workweek.

CLICK HERE TO GET THE FOX BUSINESS APP

James Arnold, a Meta recruiter who got laid off in November, says he and most of his team worked remotely, so on-campus benefits didn't filter down to them. In recent weeks, several other companies have rolled back remote work options, including financial-services company USAA and Walt Disney Co. 
Ticker
Security
Last
Change
Change %
DIS
THE WALT DISNEY CO.
99.06
-1.60
-1.59%
"I guess my favorite perk was working remotely," said the 40-year-old who lives on Oahu, Hawaii.

Source: Read Full Article