Laid-off tech workers seek leverage on the way out
video
Industry-wide tech layoffs don't indicate sector is in 'disarray': Cathie Wood
ARK Invest CEO and CIO Cathie Wood discusses where she sees growth in the stock market, and the future of technology and artificial intelligence sectors.
For some tech workers, everything is negotiable, including the severance package that comes with a layoff.
As tech companies shed tens of thousands of jobs, staffers at different levels are pushing back on the terms of their departures. Some employees are hiring lawyers or other advisers to press for more money or an extension of their health benefits before agreeing to deals—adopting the type of tactics traditionally used by senior executives haggling over their severance terms.
For years, Rora, a negotiation consulting firm that advises tech professionals, offered guidance on compensation during the job-offer process. Last May, Brian Liou, Rora's founder, started hearing from laid-off tech workers who wanted help negotiating their severances; the company has since added it to its suite of services.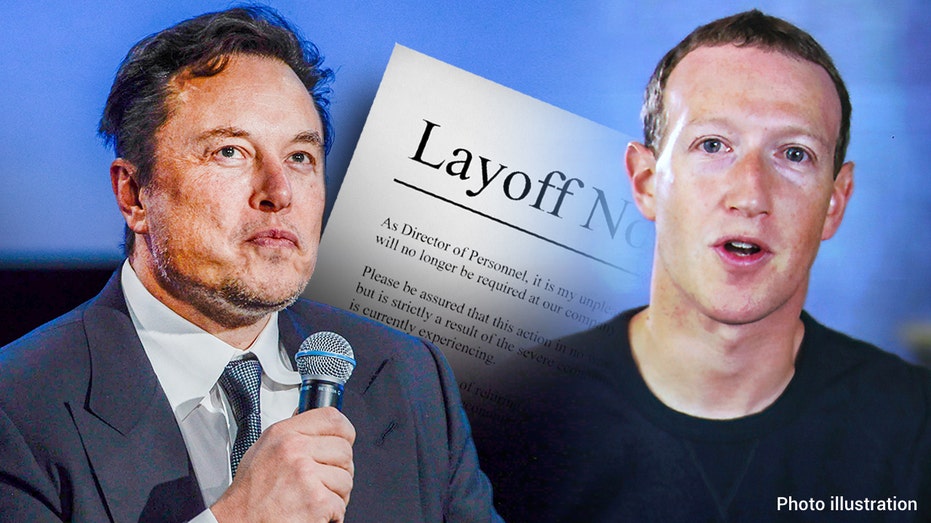 Both Elon Musk and Mark Zuckerberg have fired thousands of employees from Twitter and Meta.

"People were demanding it," Mr. Liou says. 

LAYOFFS 2023: TECH COMPANIES LEAD JOB CUTS AMID ECONOMIC UNCERTAINTY

As recently as two years ago, there wasn't much demand for assistance in pushing back on a severance offer following a layoff, and asking about such terms during a job negotiation was considered taboo, recruiters and consultants say. The tech labor market was far tighter than it is today, and especially during the pandemic, tech workers could change jobs for better pay with relative ease. While many sectors are still adding jobs at a rapid clip and the unemployment rate is low, tech job growth has slowed from the frenzied pace in the early days of the pandemic.

Since the spring of last year, there has been a steady stream of layoffs from companies including Meta Platforms Inc., Amazon.com Inc. and Salesforce Inc. that collectively have announced cuts to tens of thousands of jobs. There have also been significant cuts at Alphabet Inc.'s Google and Microsoft Corp. Technology jobs throughout the economy fell by 32,000 last month, according to an analysis from CompTIA, an information-technology trade group.  
Ticker
Security
Last
Change
Change %
META
META PLATFORMS INC.
179.43
+5.28
+3.03%
AMZN
AMAZON.COM INC.
99.54
+1.93
+1.98%
CRM
SALESFORCE INC.
171.08
+4.05
+2.42%
GOOG
ALPHABET INC.
95.00
+0.14
+0.15%
MSFT
MICROSOFT CORP.
271.32
+8.22
+3.12%
While the power balance is seen shifting toward companies, tech workers are a group used to getting what they want. Shaped by a decadelong talent war, they are accustomed to having a voice in how their companies are run and enjoying extraordinary benefits, whether it is on-site massages, private concerts or a wellness retreat.

META EMPLOYEES SAY 'ZERO WORK' GETTING DONE AS LAYOFFS LOOM, REPORT

Among the incentives for companies to accommodate a worker who has been laid off are nondisparagement and nondisclosure agreements, says Lisa Buckingham, a former human resources executive who is president of Ellig Group, a leadership advisory and executive search firm. She says companies are increasingly wary of the potential for employees to make the circumstances of their exits public or to post complaints about their treatment on LinkedIn or Twitter that could damage companies' brands.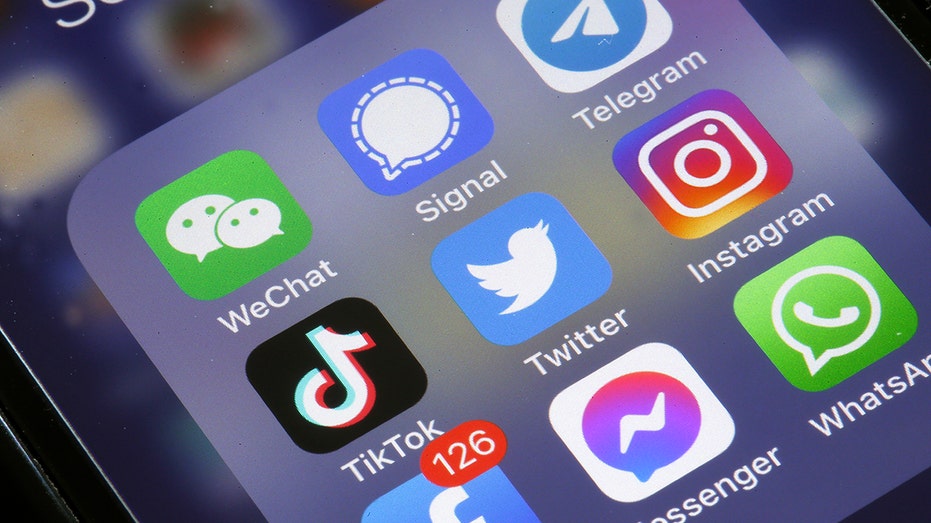 In this photo illustration, the logos of social media applications, Instagram, WhatsApp, Messenger, WeChat, Signal, Telegram, TikTok, Twitter and Facebook are displayed on the screen of an iPhone on April 26, 2022 in Paris, France. ((Photo illustration by Chesnot/Getty Images) / Getty Images)

"Social media is changing the game," says Ms. Buckingham, who is based in Philadelphia. 

Companies also hope that they will be in hiring mode again before long, and might want or need to hire some people back when the economy improves. They also don't want their current employees getting wind of less than favorable departures because it is bad for morale. 

Jenny Dearborn, a former human resources executive in tech who is now on several boards, cautions companies against customizing packages beyond factoring in an employee's years of service and organizational level.  

CLICK HERE TO GET THE FOX BUSINESS APP

"A company should have an openly published severance policy that they do not deviate from," she says. "It's easy for discrimination to happen when a company varies from a consistently applied severance strategy." 

On the employee side, what has unfolded at Twitter Inc. in recent months has served as a "shock and awe" reminder that anything can happen, Ms. Buckingham with Ellig Group says. Since Elon Musk bought the social-media platform in October, he has pared the staff to roughly 2,000 employees from almost 8,000.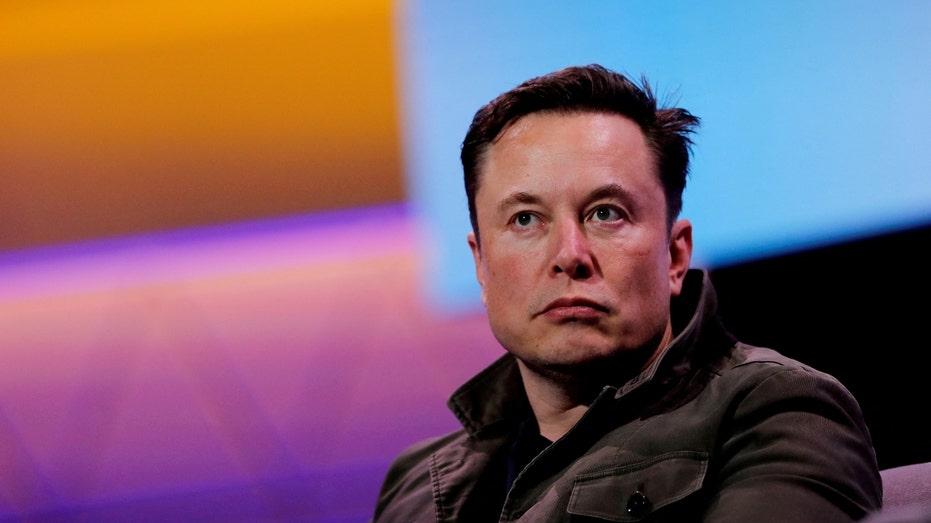 Twitter owner and Tesla CEO Elon Musk speaks in Los Angeles, California, on June 13, 2019. Elon Musk has fired close to 75% of Twitters staff in an effort to turn the company around. (REUTERS/Mike Blake/File Photo / Reuters Photos)

Some workers aren't hesitant to push back on the terms initially offered, says Mr. Liou of Rora, because they say they think their companies over-hired during the pandemic and are trimming excess head count as opposed to being in dire financial straits. Other factors contributing to their mind-set include seeing firms rescind job offers and recruiting talent away from secure jobs only to let them go months later.

"Workers are realizing they need to protect themselves more," says Mr. Liou.

One employee was able to triple the number of months' pay initially offered, and others have secured smaller perks, such as getting to keep the company laptop and monitor, Mr. Liou said. Last month, a director-level client who was laid off while on an H1B visa for foreign workers got an extension on his termination date by three months in the form of unpaid leave, so he had a longer window to find a job and stay in the country.

Jennifer Schlador, a talent agent for executives in the San Diego area, said she helped a director-level client negotiate his separation agreement from a large tech company in December.

"They asked him to stay and teach someone for two weeks, give them all the information he had on the job he was doing," she says.

The client agreed to train the person taking on his job responsibilities and pass along his business contacts but only if he received a $50,000 bonus he was set to be paid in March, Ms. Schlador says. The agreement was amended to include his bonus. 

At online-education provider Coursera Inc., a group of laid-off employees in December wrote a letter to the CEO objecting to the decision not to accelerate vesting schedules for stock-based compensation granted to employees and not waiving some stock-vesting cliffs. 

The company gave workers four months' salary, with potentially more depending on their role or tenure. It also offered employees healthcare coverage and outplacement assistance. 

ELON MUSK SAYS TWITTER IS 'TRENDING TO BREAKEVEN,' LAST THREE MONTHS WERE 'EXTREMELY TOUGH'

"We realize this decision impacts employees' livelihoods and we strove to provide what we believe is meaningful transition assistance," a Coursera spokeswoman previously told The Wall Street Journal.

Phillis Rambsy, an employment lawyer based in Nashville who frequently works with tech employees, says clients will sometimes reach out for help in making sense of all the legalese in the agreements they are presented. 

One employee who was within a year of qualifying for Medicare succeeded in getting that coverage added to his package, Ms. Rambsy said. Another employee was able to keep her bio on the company website for a couple of additional months while she job hunted—the company agreed to put her on unpaid leave for that time.

One of the most common terms in a severance package is an employee agreeing to relinquish all future right to sue for claims both known and unknown, says Ms. Rambsy. That commitment in writing is valuable to companies and can be used as leverage to secure additional benefits beyond what it is initially offered.

Source: Read Full Article