Half of Americans say they are financially worse off, highest since 2009
video
Judy Shelton: Economic growth is not inflationary
Dan Clifton, head of policy research for Strategas Research Partners, and former Trump economic advisor Judy Shelton on Fed Chair Jay Powell's recent interview and policy ahead of Biden's State of the Union address on 'Kudlow.'
Half of Americans say they are financially worse off now than they were a year ago, the highest amount since 2009, according to a Gallup survey published Wednesday.
An even greater share of lower-income respondents said they are losing ground, according to the Jan. 2-22 survey. Roughly 61% of those with household incomes below $40,000 report that their financial situation has deteriorated over the past year. Just 26% indicated that it has improved.  
By comparison, about 49% and 43% of respective middle- and high-income households said their financial situation worsened last year. 
MARKETS MAY BE UNDERESTIMATING THE THREAT OF HIGH INFLATION, BLACKROCK WARNS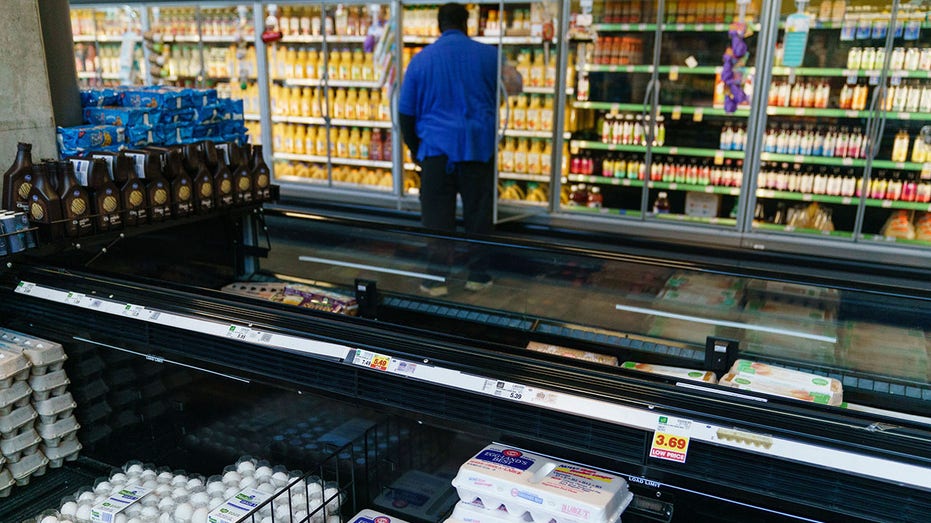 Eggs and dairy products are seen in a Kroger supermarket on October 14, 2022, in Atlanta, Georgia.  (Elijah Nouvelage/AFP via Getty Images / Getty Images)

Stubbornly high inflation has created severe financial pressures for most U.S. households, which are forced to pay more for everyday necessities like food and rent. The burden is disproportionately borne by low-income Americans, whose already-stretched paychecks are heavily impacted by price fluctuations. 

The Labor Department reported last month that the consumer price index, a broad measure of the price for everyday goods including gasoline, groceries, and rents, fell 0.1% in December but climbed 6.5% on an annual basis.

The number marked the slowest annual inflation rate since October 2021 and the slowest monthly rate since April 2020, at the height of the COVID-19 lockdowns. Still, inflation remains about three times higher than the pre-pandemic average, underscoring the persistent financial burden placed on millions of U.S. households by high prices. 

"High inflation, rising interest rates, and declining stock values in 2022 all likely took their toll on Americans' financial situations, with half saying their situation got worse in the past year," the Gallup survey said. "Lower-income Americans, who have consistently been most likely to report that higher prices are causing them financial hardship, are particularly inclined to say they are financially worse off."

FED'S POWELL SAYS BLOWOUT JOBS REPORT SHOWS INFLATION FIGHT HAS A WAYS TO GO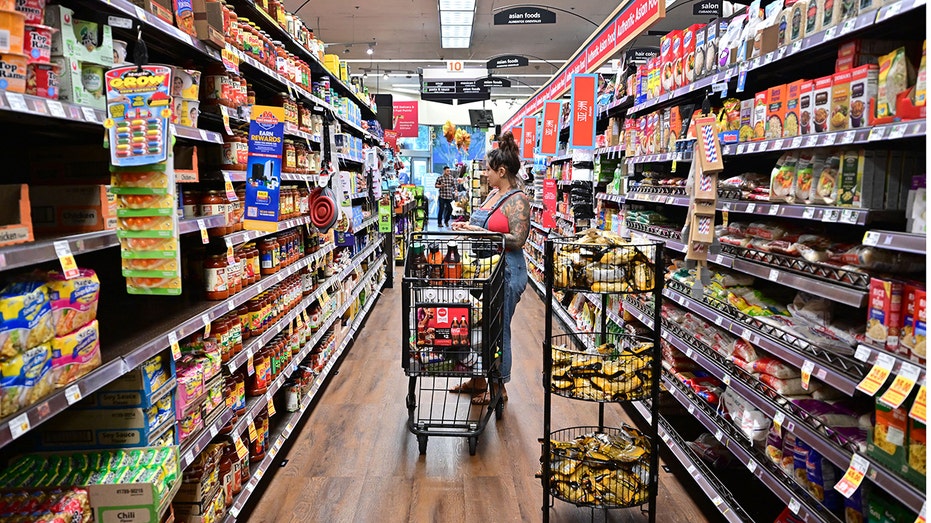 Woman shops for groceries at a supermarket in Monterey Park, Calif., Oct. 19, 2022.  (Frederic J. Brown/AFP via Getty Images / Getty Images)

Still, despite the overall pessimism, Americans remain optimistic about their financial health in the year ahead. About 60% of respondents said they expect to be better off a year from now, while just 28% predict they will be worse off. 

"If this optimism holds and consumers act accordingly, it may help to minimize or avert an economic recession," the survey said.

CLICK HERE TO READ MORE ON FOX BUSINESS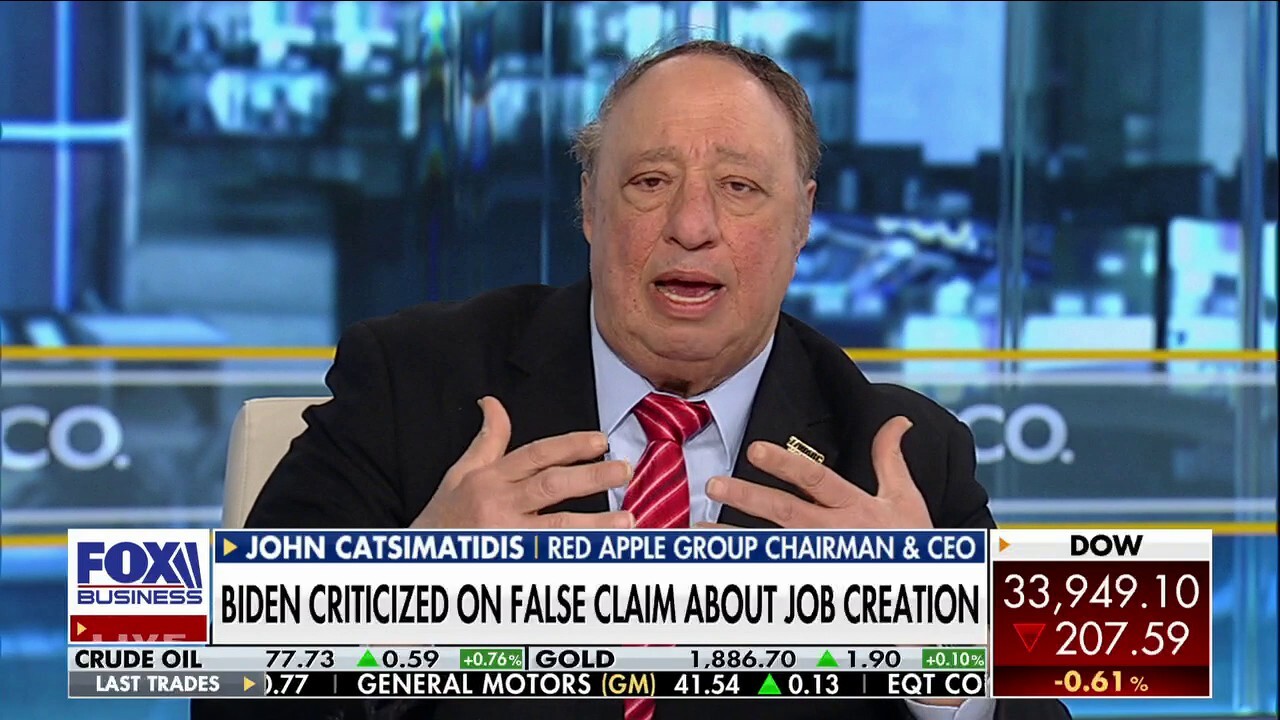 video
Billionaire CEO refutes Biden's claim on job creation, inflation coming down
Red Apple Group and United Refining Company Chairman and CEO John Catsimatidis says the U.S. economy is 'going back to hell' if oil prices hit $100 per barrel.

Source: Read Full Article