Germany Inflation Eases To 6.1% As Estimated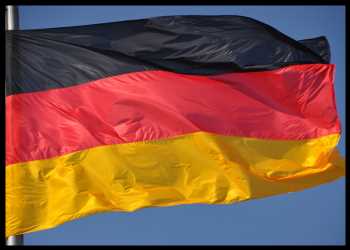 Germany's inflation slowed marginally in August as estimated but the rate remained elevated due to the increases in energy and food prices, final data from Destatis revealed on Friday.
Consumer price inflation slowed to 6.1 percent in August from 6.2 percent in July. The statistical office confirmed the provisional estimate published on August 30.
"The increases in energy and food prices exceed overall inflation and keep the inflation rate high," Federal Statistical Office President Ruth Brand said.
"The base effect stemming from last year's 9-euro ticket was also apparent in August, when it drove inflation up and reduced the dampening effect of the Germany ticket on prices," she added. The base effect will cease to apply from the next month.
Excluding energy and food, core inflation held steady at 5.5 percent in August.
Food prices were 9.0 percent higher than in August 2022 but this was weaker than the 11.0 percent gain reported in July. At the same time, the annual increase in energy prices accelerated to 8.3 percent from 5.7 percent in the previous month.
Goods prices increased 7.1 percent annually and services cost climbed 5.1 percent in August, data showed.
On a monthly basis, consumer prices gained 0.3 percent, the same rate as registered in June and July and also matched the flash estimate.
EU harmonized inflation slowed to 6.4 percent, as initially estimated, from 6.5 percent in July.
Month-on-month, the harmonized index of consumer prices moved up 0.4 percent, following a 0.5 percent rise in July. Monthly inflation also matched the flash estimate.
Source: Read Full Article