Fed's Williams says restrictive policy needed for a few years to bring down inflation
video
Federal Reserve Bank of San Francisco president reveals 'direction of policy'
 Federal Reserve Bank of San Francisco President and CEO Mary Daly provides insight on the Fed's response to inflation on 'Making Money.'
A senior Federal Reserve official said the central bank will need to keep monetary policy sufficiently restrictive for a few years to bring down inflation and realign supply and demand in the U.S. economy.
"To me, the important thing is we need a sufficiently restrictive stance, we need to retain a sufficiently restrictive stance of policy, we're going to need to maintain that for a few years to make sure we get inflation to 2%, then eventually we'll get interest rates presumably back to more normal levels," New York Fed President John Williams said at The Wall Street Journal's CFO Network Summit in New York.
Fed officials last week approved lifting the benchmark federal-funds rate by a quarter-percentage point to a range between 4.5% and 4.75%. That was a slower pace than at prior meetings, they raised it by a half point in December and 0.75 point in November.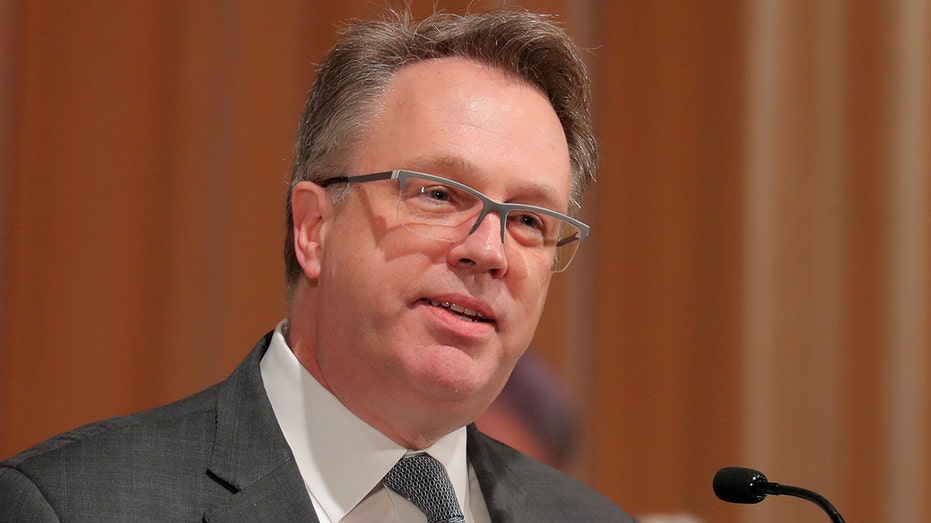 John C. Williams, president and CEO of the Federal Reserve Bank of New York speaks to the Economic Club of New York in the Manhattan borough of New York, U.S., March 6, 2019. REUTERS/Lucas Jackson – RC1AEA771B70

Mr. Williams said that the quarter-point increase "seems like the right size to adjust policy."

THE FED, BIDEN USING THE '70S INFLATION 'PLAYBOOK' TO SOLVE SUPPLY PROBLEM, MARKET EXPERT SAYS

"I think these 25-basis point steps allow us both to adjust policy based on the new information and what's going on, and get us to our goal," he said, adding the Fed could move more quickly if the economic picture changes.

According to projections released after their policy meeting in December, most Fed officials thought they would raise the fed-funds rate to 5.1% this year, which would imply quarter-point rate increases at their next two meetings, in March and May. More than a third of officials anticipated lifting the rate above 5.25%, which would call for another increase in June. No officials projected cuts this year.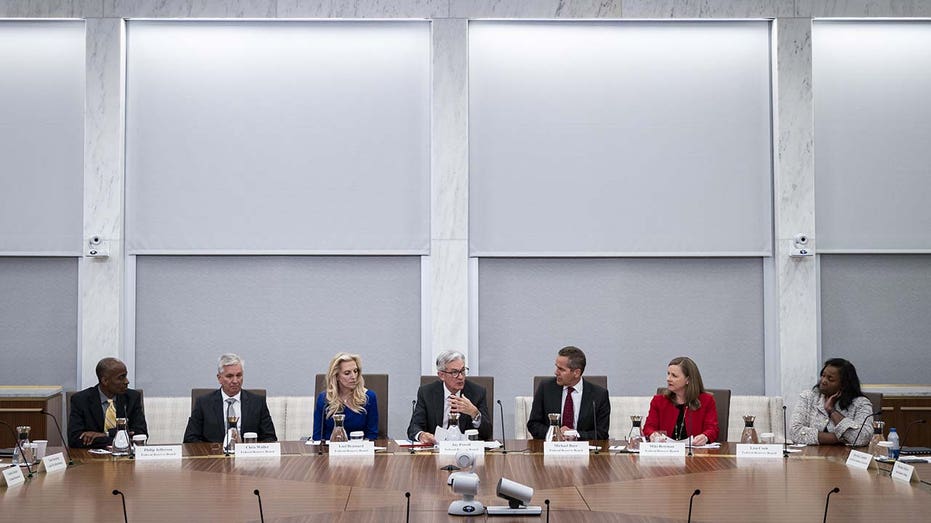 Philip Jefferson, governor of the US Federal Reserve, from left, Christopher Waller, governor of the US Federal Reserve, Lael Brainard, vice chair of the US Federal Reserve, Jerome Powell, chairman of the US Federal Reserve, Michael Barr, vice chair (Photographer: Al Drago/Bloomberg via Getty Images / Getty Images)

EX-FDIC CHAIRMAN WARNS THE FED HAS A CREDIBILITY PROBLEM: THEY'RE 'TALKING TOUGH, BUT WORDS ARE NOT ENOUGH'

"If I roll back to think about the December projections… where the vast majority of my colleagues put in the funds rate ending this year between 5% and 5.5%, with quite a few at 5% to 5.25%, and 5.25% to 5.5%, my view is that still seems a very reasonable view of what we'll need to do this year in order to get supply and demand in balance and bring inflation down," he said.
Federal Reserve Chairman Jerome Powell speaks during a news conference at the Federal Reserve Board building in Washington, Wednesday, July 27, 2022. (AP Photo/Manuel Balce Ceneta) (AP Photo/Manuel Balce Ceneta / AP Images)

His comments come a day after Fed Chair Jerome Powell said the labor market's surprising strength underscores why bringing inflation down will take longer and require higher interest rates than many investors have been anticipating. 

CLICK HERE TO GET THE FOX BUSINESS APP

Source: Read Full Article