Wall Street giants back EDX Markets, a new cryptocurrency exchange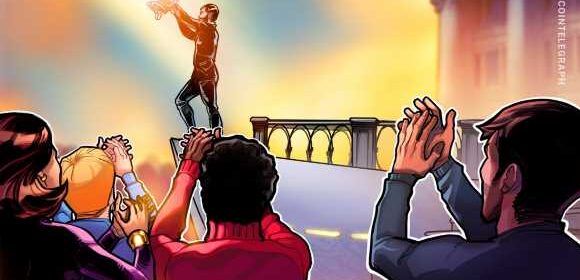 EDX Markets, a newcomer to the cryptocurrency exchange landscape, has made a notable entry with backing from prominent financial institutions such as Citadel Securities, Fidelity Investments, and Charles Schwab. The company recently unveiled the launch of its digital asset market on June 20, marking its official entry into the industry.
According to the announcement, the exchange hopes to attract "industry leaders" by incorporating best practices from traditional finance and offering unique advantages, including liquidity, competitive quotes, and a non-custodial model designed to minimize conflicts of interest. Currently, EDX supports the trading of only four cryptocurrencies, namely: Bitcoin (BTC), Ether (ETH), Litecoin (LTC), and Bitcoin Cash (BCH).
In the coming months, EDX plans to introduce EDX Clearing, a clearinghouse aimed at settling trades executed on the EDX Markets platform. This system will enable trades to be conducted with a central counterparty, offering participants notable advantages such as improved price competition, minimized settlement risks, and improved operational efficiencies. 
As part of its growth strategy, EDX recently concluded a funding round attracting strategic investors such as Miami International Holdings, DV Crypto, GTS, GSR Markets LTD, and HRT Technology. These investors join the existing coalition of founding investors, including Charles Schwab, Citadel Securities, Fidelity Digital AssetsSM, Paradigm, Sequoia Capital, and Virtu Financial. According to the company, the additional funding will be utilized to further develop EDX's trading platform and solidify its position in the market.
Related: Deutsche Bank reportedly applies for digital asset custody license from BaFin
The launch of the EDX Markets, which comes amid a regulatory crackdown by the Securities and Exchange Commission (SEC), suggests investors remain resolute in their interest in cryptocurrencies.
In a similar vein, investment management firm BlackRock has taken a significant step towards embracing the world of cryptocurrencies. On June 15, the company submitted an application for the very first Bitcoin spot exchange-traded fund (ETF) in the United States. If granted regulatory approval, this ETF would provide investors with a regulated and convenient avenue to gain exposure to Bitcoin.
Magazine: Crypto regulation: Does SEC Chair Gary Gensler have the final say?
Source: Read Full Article