Ukraine Is the Latest Country to Unveil Crypto Regulations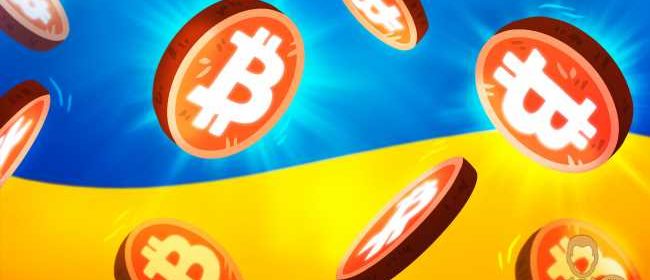 Cryptocurrencies are going mainstream as there has been a flurry of adoption at a global level. Following El Salvador, Ukraine's parliament, the Verkhovna Rada, has adopted a digital currency bill legalizing and regulating cryptocurrency.
Ukraine has become the fifth country in recent weeks to establish basic ground rules for the cryptocurrency industry, indicating that governments all around the world are recognizing that cryptocurrency is here to stay.
The Parliament passed the legislation with a nearly unanimous majority. The law was introduced in 2020 and is presently on its way to President Volodymyr Zelensky's desk. Regulators now have the power to legally control digital currency thanks to Bill No. 3637 on Virtual Assets.
"This Law regulates legal relations arising in connection with the turnover of virtual assets in Ukraine, defines the rights and duties of participants in the virtual assets market, and the principles of state policy in the field of virtual assets," the draft bill noted.
Up to this point, crypto in Ukraine has resided in a legal limbo. Locals were permitted to acquire and trade virtual currencies, although firms and exchanges dealing in cryptocurrency were often monitored by law police.
According to the Kyiv Post, officials have taken a hostile stance toward virtual currency, labeling it a "scam," raiding crypto-related firms, and "often confiscating expensive equipment without any grounds."
Additionally, the new legislation establishes some safeguards against fraud for people who hold bitcoin and other cryptocurrencies, and in a first for the Verkhovna Rada, legislators have attempted to define key cryptocurrency terms. If signed by the president, the phrases "virtual assets," "digital wallets," and "private keys" would become part of Ukrainian legislation.
According to the Kyiv Post, the nation intends to open the cryptocurrency market to companies and investors by 2022.
Adoption on the Rise
Ukraine has joined a growing list of nations that have incorporated bitcoin into national legislation.
Earlier this week, El Salvador became the first government to embrace bitcoin as legal money and to hold it on its balance sheet. President Nayib Bukele has basically tied the outcome of this nationwide bitcoin experiment to his political future.
Meanwhile, Cuba – a famously conservative country still committed to old Marxist values — recently approved legislation recognizing and regulating cryptocurrency, claiming "socioeconomic interests."
Related posts:
Source: Read Full Article