UK financial watchdog announces inspections against sites with suspected illegal crypto ATMs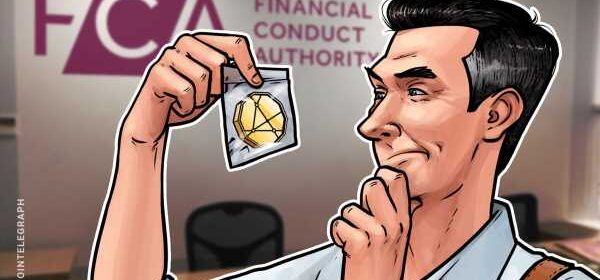 The United Kingdom's Financial Conduct Authority, or FCA, has announced the inspection of sites across the country "suspected of hosting illegally operated crypto ATMs."
In a May 5 announcement, the FCA said it had coordinated with local authorities in the cities of Exeter, Nottingham and Sheffield to raid facilities suspected of operating unregistered cryptocurrency ATMs. The enforcement action followed similar operations from March in East London and February around the city of Leeds, where the FCA said it had issued warnings or cease-and-desist requests to suspected crypto ATM operators.
"The action we've taken over the past few months and wider work shows that we will act to stop illegal activity," said Therese Chambers, FCA Executive Director of Enforcement and Market Oversight. "Besides disrupting unregistered crypto businesses, the joint efforts have helped raise awareness of illegally operated crypto ATMs in the UK among the public."
Related: FCA officials tell UK parliamentary committee crypto regulation is unavoidable
FCA authorities cited its powers under the U.K.'s Money Laundering Regulations from 2017 in conducting the inspections. According to the financial watchdog, it planned to review evidence gathered and "consider taking further action where necessary".
According to data from CoinATMRadar, there were more than 15 crypto ATMS in the U.K. at the time of publication by operators including Big Sea Coins, BD ATMs, Cryptobitecoin, and Computer House. It's unclear whether any were registered under the FCA.
Magazine: US enforcement agencies are turning up the heat on crypto-related crime
Source: Read Full Article