UK crime agency scouts for seasoned crypto investigators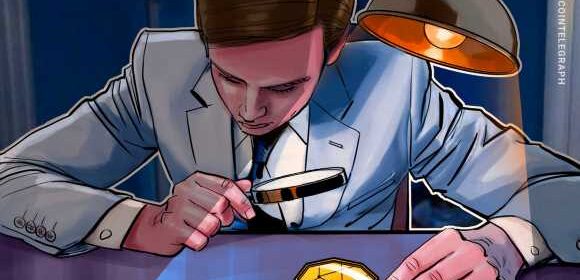 The National Crime Agency (NCA) of the United Kingdom is hiring two blockchain investigators for its newly-formed digital assets team within the Complex Financial Crime Team (CFCT) to tackle crypto crimes.
The job involves overseeing complex investigations involving cryptocurrency and digital assets from a Proceeds of Crime Act (POCA) perspective. The POCA relates to confiscating and redirecting crime money toward community benefit.
The ideal candidate will be an existing member of the police staff who is a certified, accredited financial investigator (AFI). In addition, other requirement includes experience in blockchain analysis, criminal investigation and understanding of the legislation, among others.
The job pays a salary of approximately 47,380 British pounds ($61,076.37) on top of other civil service benefits schemes.
Related: US Justice Department to double its crypto team, target ransomware crimes
In January 2023, the NCA formed a dedicated cryptocurrency unit — NCCU Crypto Cell — to investigate cyber incidents involving the use of cryptocurrencies like Bitcoin (BTC).
The NCA's move aims to increase regulatory focus on crypto assets in the U.K. amid the government's call to eliminate "dirty money" in the country. "This is a really exciting opportunity which involves working in a team at the forefront of protecting the U.K. from cybercrime," NCA infrastructure investigations director Chris Lewis-Evans told Cointelegraph at the time.
Collect this article as an NFT to preserve this moment in history and show your support for independent journalism in the crypto space.
Magazine: Tokenizing music royalties as NFTs could help the next Taylor Swift
Source: Read Full Article