U.S. Regulatory Crackdown on Crypto Market Intensifies Ahead of CPI Data Release – Coinpedia Fintech News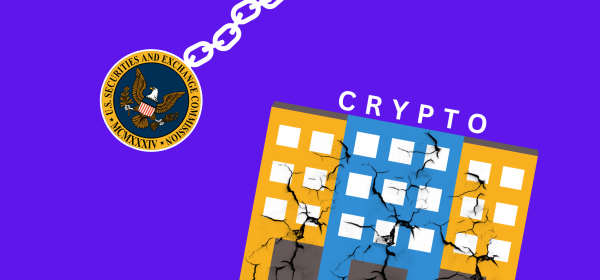 The crypto market is getting tested for its resilience following the heightened regulatory crackdown from key agencies in the United States. With the total crypto market capitalization down approximately 1.3 percent to about $1.05 trillion on Tuesday, over $92.65 million has been liquidated in the past 24 hours. Crypto traders are anticipating heightened volatility in the coming days as key institutions including stablecoins issuers get targeted by regulators.
Furthermore, the United States Securities and Exchange Commission labeled Binance-backed BUSD an unregistered security. The New York Department of Financial Services (NYDFS) had directed Paxos, BUSD issuer, to cease further minting of the stablecoin by February 21, 2023.
Nonetheless, Binance CEO Changpeng Zhao (CZ) has reiterated his commitment to assisting BUSD to succeed in the foreseeable future.
With over $342 million in BUSD redeemed in the past 24 hours according to research firm Nansen, the big question is whether Tether USDT and USDC are next in line. Meanwhile, the Ethereum ecosystem is experiencing uncertainty after the SEC deemed staking programs unregistered securities.
Crypto Liquidity at Stake Ahead of Key Market Data
Later today, the Bureau of Labor Statistics is expected to issue data on the consumer price index (CPI), which significantly accounts for overall inflation. With increased volatility during high-impact news, traders await to see the movement of the stablecoins market.
"Falling stablecoin market capitalization means falling crypto liquidity and leverage. Without new BUSD being created by Paxos, we need to assess whether current holders of BUSD will convert to other stablecoins, having a neutral impact on liquidity, or if concerns over further regulatory actions will reduce overall market demand for stablecoins," Morgan Stanley strategists including Sheena Shah wrote in a note.
Mind you, Binance recorded its monthly peak in stablecoins outflow on Monday amounting to $587 million.
Source: Read Full Article